For some of us, fixing tiles is an art. It's about not only cutting and placing tiles wherever is needed, it requires years of practice and a good eye for design to plan a layout and merge tiles of different textures and thickness together in an appealing pattern. But it's not only about the experience and expertise of the tiler and about the materials, the tile tools play a major role on the construction job.
In this sense, is important to give you the best advice & information on how to tile and choose the right tile tools for the construction work, depending on the use and the phase of the process. By choosing the correct tile tools we'll decrease the amount of time needed to complete a project and the tools won't be damaged by the materials, neither would we.


10 crucial tile tools that a tiling specialist must have in his toolbox
With all this in mind, we wonder which the best tile tools are to get the perfect finish on the tiling job. So, here's a list of the 10 crucial tools that a tiling specialist must have in his toolbox:
1. MANUAL TILE CUTTERS
One of the most important tool you need is a powerful manual tile cutter. Versatile, lightweight and easy to use, it can turn even the most demanding job into abreeze.
Not only that a manual tile cutter can deliver greater cutting speed, but you can also use it with just one hand. The cut is clean and precise, and it doesn't affect the quality of the surface material, whether you're working with ceramic, extruded or porcelain.
Look for a tool that comes with different cutting measurements, such as 600mm, 900mm or even 1550mm if you plan to cut large format tiles. A double guide cutter gives a better visibility during scoring and cutting.
From the lightweight and functional TS-MAX to the TZ, the most advanced manual cutters in the market, RUBI has a wide range of manual cutters that can suit with your needs.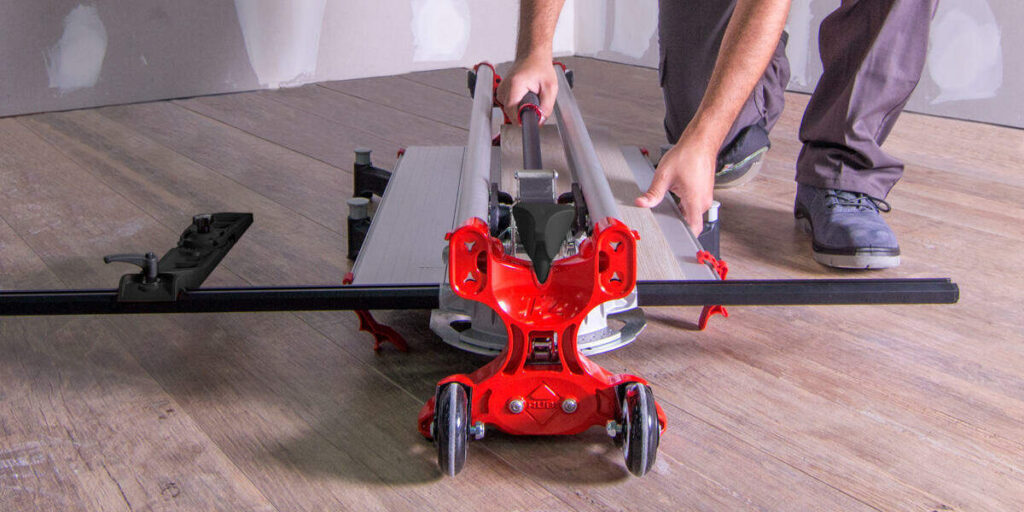 2. ELECTRIC CUTTERS
Most tiling jobs require tiles that fit perfectly when they are fixed, so they need a precise and accurate cut. A professional electric cutter is essential if you want to make fine cuts on a variety of materials, such as ceramic, glazed stoneware or porcelain tiles.
If you're looking for a precise electric cutter, the DC-250 is a must-have for professional tilers, in terms of quality, versatility and durability.
Another good option is the DU-200 Range of lightweight portable cutter that are ideal for renovations and light works.
3. DIAMOND BLADES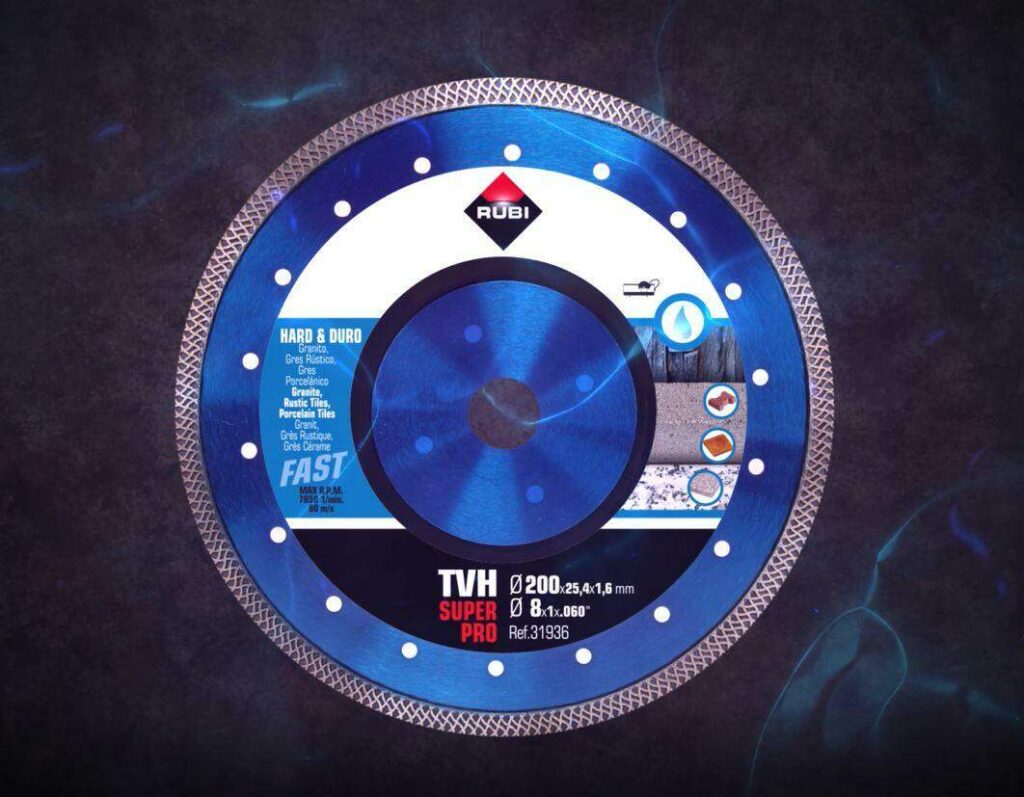 Choosing a blade is not an easy task. First, we must know what its application and use is, if it's for dry or wet cutting, etc. One of our recommendations is the CPC diamond blade, a continuous rim diamond blade recommended for cutting fine porcelain tiles with less that 1" (25mm.) thickness.
Another option is the CEV continuous rim diamond blade for ceramic tiles. This one is a general one that is suitable for cutting both wall and floor tiles. But if you are looking for a blade for cutting hard materials such as granite, rustic tiles, clinker refractory, slate or porcelain tile, the TVH turbo viper diamond blade is the one you need.
Another new product, and suitable to make mitre cuts, is the TPI mitre turbo diamond blade.
4. DIAMOND DRILL BITS
Often, you might discover that you need to drill a hole into the tiles for pipes, drainer or tap connections. Drilling tile requires mathematical precision and high-quality tools to ensure that you'll break through the surface without cracking it.
A drill bit kit is a vital tool, especially if you're working with hard materials like porcelain. Find drill bits with different diameters that enable you to cut holes of different sizes of any type of ceramic tile or natural stone, easily, fast and safely, getting the best finishes.
Look for a diamond drill bits kit that features wet cutting so that you can reduce the amount of dust and noise on the site. Additionally, make sure the tool has lateral openings that can improve the cooling of the drill bit.
These openings will facilitate the removal of residues after each hole, making the installation process fast and smooth. However, with the new ZERO DUST guide, there's no more dust when using the Dry Gres diamond drill bits for dry cutting.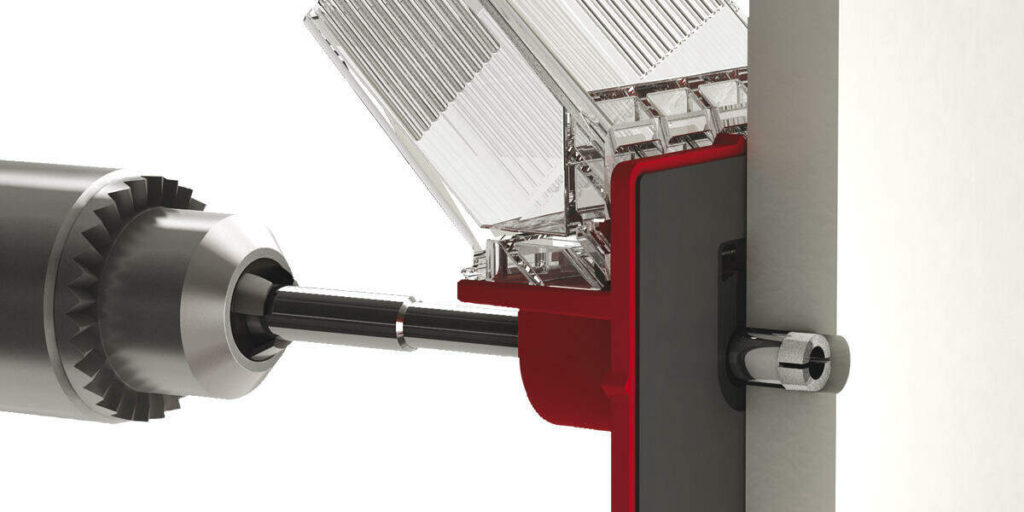 5. ELECTRIC MIXER
The mortar mixer is also a key on a tiling project, with which you can get a homogenous mixture adapted to your needs, and thus, a long-lasting installation.
Electric mixers are available in a variety of speeds and motors, perfectly suited for mixing cement, adhesives, paints, resins, and other materials. As a rule of thumb, always check to ensure that you are using the adequate paddle for the mortar mix being used.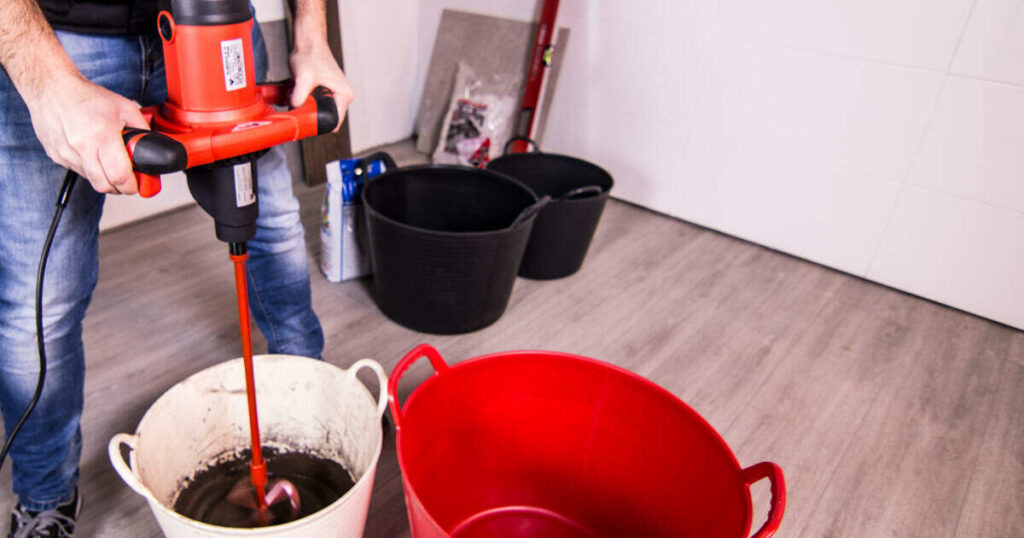 6. RUBBER BUCKETS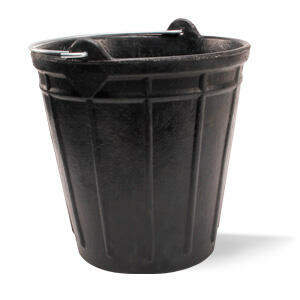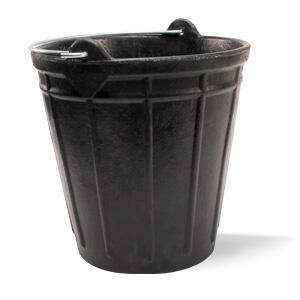 One of the most important tiling tools that is often overlooked is the good old rubber bucket. You can use it not only to mix or transport mortar but the rubber material makes rubber buckets easier to clean than plastic buckets.
Even if the mortar is completely dry, you will invest less time to clean a rubber bucket than a hard plastic one. Durable and versatile, rubber buckets are an excellent addition to your must-have tools for tiling. Not to mention, they are stackable and don't take that much space. So, make sure to buy them in different sizes.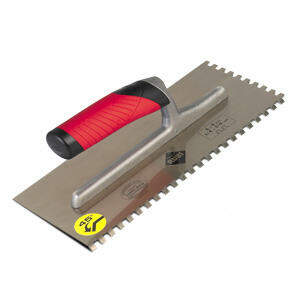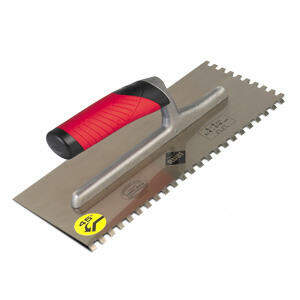 7. TILE TROWELS
Depending on the type of tiles you install, whether ceramic or natural stone, you'll need to fix them to the surface with a cement-based mortar. You will need to apply properly the mortar to make the tiles adhere as evenly as possible to the wall or floor.
So, the tile trowel is one of the most important tile installation tools if you want a clean and professional result. When choosing a trowel, make sure you choose the right size so that you get proper coverage every time.
Look for a trowel that is lightweight yet sturdy to facilitate the mortar mix application. Pay attention to the shape of the trowel as well as it can determine the ease with which the tile is embedded fully into the adhesive. Since every tile installation project has its specific requirements, we recommend you purchase both a U-notched and a square-notched trowel.
8. RUBBER GROUT FLOATS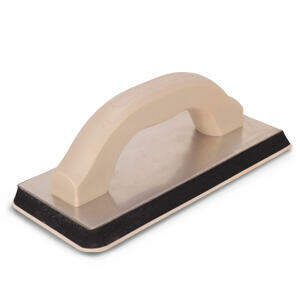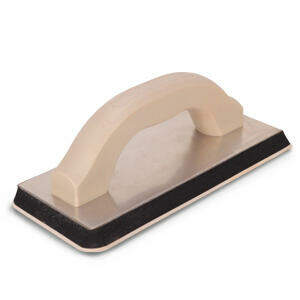 Grouting is as important as the other parts of the tiling process. Without it, the surface would look uneven and unfinished. Grout fills the spaces between the tiles, locking them together.
But what is a rubber grout float? It's a sturdy flexible rubber pad connected to a C-shape handle, that depending on its level of hardness or thickness, provides you the best finish. However, you must remember that some designs are best suited for hard to reach areas while others allow you to spread grout over large areas easily. So, consider your needs before choosing a rubber grout float.
9. TILE LEVELLING SYSTEM
The tile levelling system is used to avoid tile lippage and improve the finished result. There are different tile levelling systems but the Tile Level Quick, is a good and versatile option in both floor and wall tiles.
Moreover, what characterizes this system is the back-buttering technique; The nippers allow pressure to be adjusted according to the thickness of the tile. Like this, Tile Level Quick prevents the movement of parts when the adhesive is setting and improves the resulting surface flatness.
10. TILE SPACERS
A few decades ago, professional installers used rope, screws, and nails to keep tiles at a set distance from each other during the installation process.
Fortunately, things have changed, and now you can use a tile spacer to obtain the perfect spacing between tiles or even transition into other patterns.If you are looking for the best tile spacer, it depends on your needs, but the most recommended is the tile spacer for 2 mm joints, both for large format or rectified ceramic wall and floor tiling jobs thin joints.
The solid structure of the 2 mm tile spacers has been designed to provide greater resistance to bending and smashing.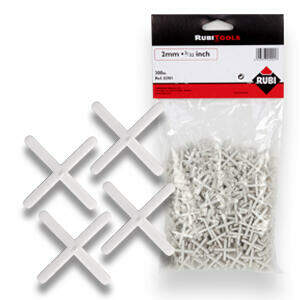 And remember that a good tiling specialist needs good quality tile tools. It is not only how skilled or committed you are with your job, it is also the quality of the tile tools you are using, that will enable that amazing final result.
Think I've missed some must-have tile tools? So, let me know which in the comments below!