Style trends of the past have often been so specific that within a year or two, they were no longer deemed 'stylish'. As we head into 2021, we're seeing a re-discovery of timeless tile styles, combining classic interior design with modern advancements.
Over the last year, UK homeowners have spent a collective £55 billion on renovations to improve their homes. That is an average of £4,035.70 each on home renovations since the lockdown restrictions began in March.
Tiles have the ability to completely transform a space. If you are considering spending a sizable amount of money on your remodelling project, it's important that you decide on features and materials that you're guaranteed to like and will last for many years to come.
We love supporting our customers with tiling ideas for their upcoming projects. Today, we're going to take a look at some of the upcoming tile styles of 2021 that you're bound to love.
Find inspiration for your interior designs with our top five tile style of 2021 and the years to follow.
Picking the Perfect Tile Style for Your Remodel
Picking the perfect tile style for your next remodel is no small task. With many UK homeowners spending more time than ever at home, it's no surprise that home improvement plans & DIY goals have grown over the year. A recent study found that four in five homeowners have grand plans to makeover their property in 2021, with social media being a big influence for interior inspiration. Around 79% of homeowners have plans to tackle at least one task relating to improving their property over the course of the next 12 months with the most popular rooms including the kitchen & bathroom.
And this comes as no surprise! The tile we use in our bathrooms, kitchens, and other areas of the home often become the focal point of the room. It's important that we choose the right style and colour of our tiles that will both attract & please the eye.
One way to approach your tile choice is through the lens of colour psychology. According to colour psychology, colours have qualities that influence our moods, emotions and even behaviours. For example, milder colours such as blues & whites are associated with feelings of relaxation while warmer colours such as red & yellow can make us feel more energized & alert.
Alternatively, choosing the perfect tile for your home should also come from design styles you're naturally drawn to. After all, you may like the look of an industrial design but this may not be the best fit for your everyday life. Look for design ideas that will not only compliment your home, but that will balance the design elements you've already incorporated into your home.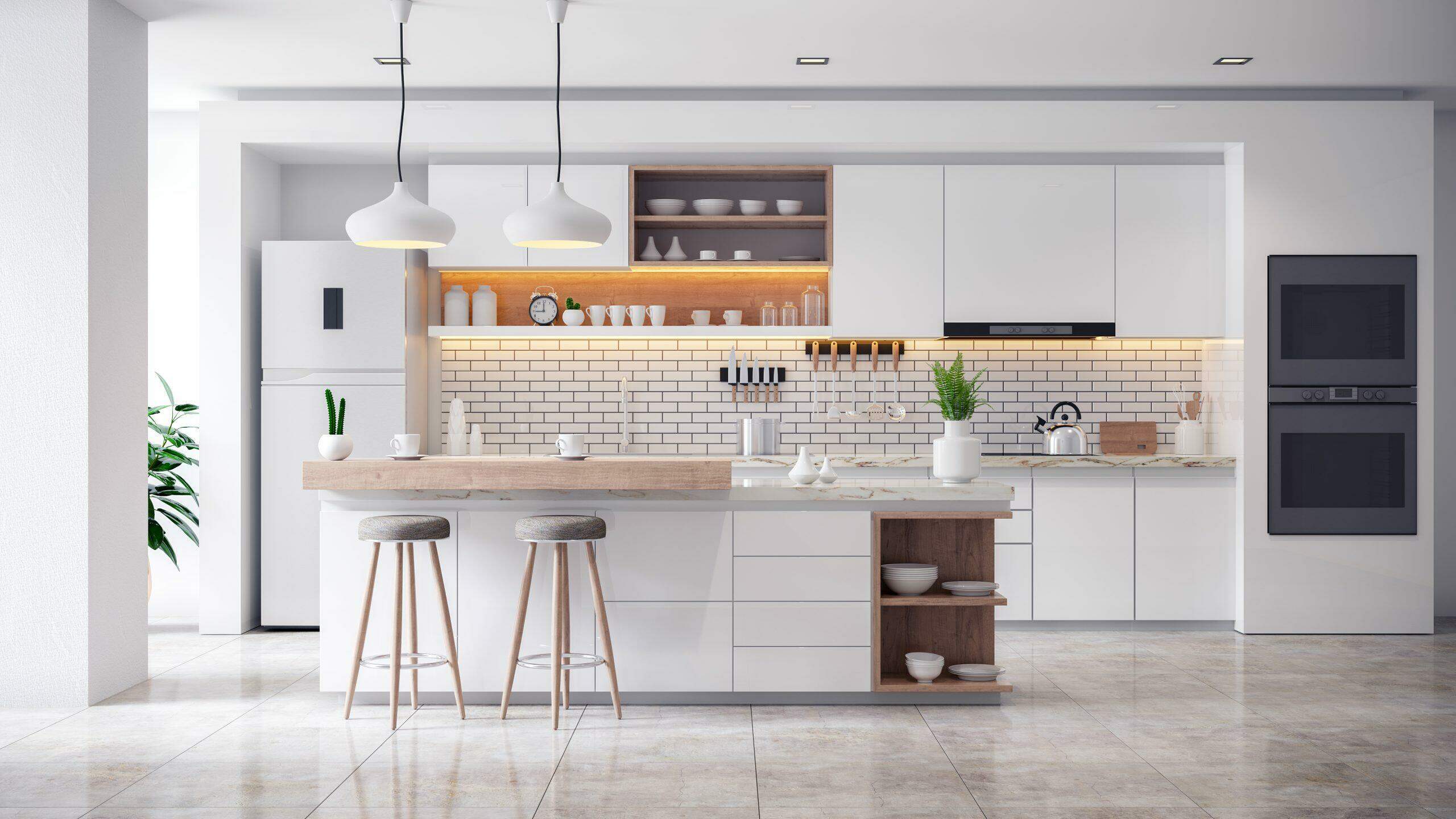 Ultimately, it's important you consider the different style elements you'll bring and which will best compliment your remodel before you purchase and install your new tile.
Looking to 2021 for 5 Trendy Tile Styles
The quality and ultimately end result of your remodel, has a lot to do with the proper installation of elements like your tiles. Lucky for you, we are here to offer a load of tips and tricks to assist you in installing your tiles.
Now, lets give you some insight and inspiration into our five biggest tile styles we expect to see a lot of in 2021!
Patterned Tiles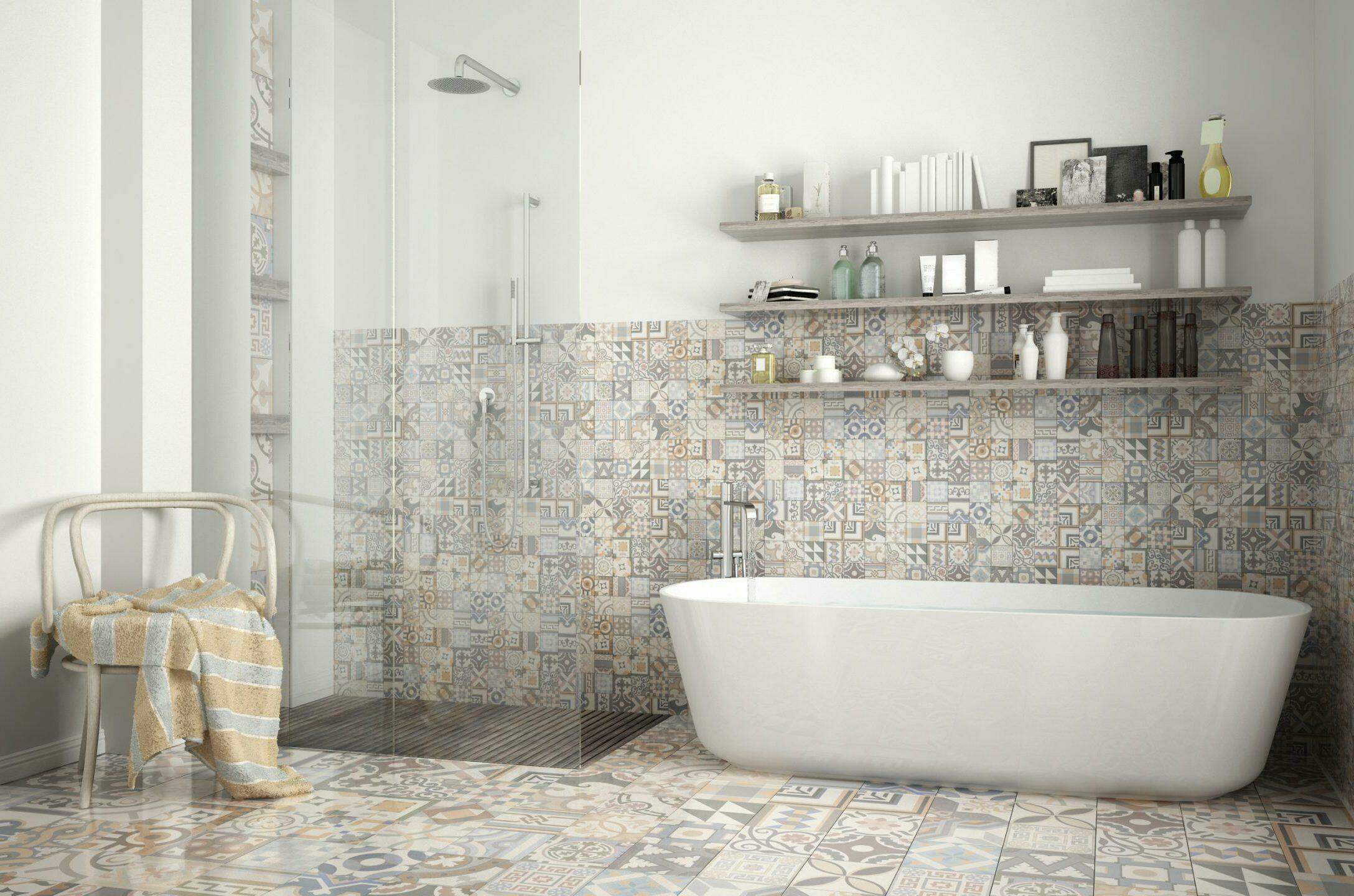 A bold pattern can help you make a statement in your home and easily draw the eye. Patterned tiles are continuing to grow in popularity and are a lot more versatile than you think. The range of patterns and colours can help to create a stunning feature wall, or alternatively more understated look if preferred.
It's worth keeping in mind, when working with patterned tiles, due to the decorative design it's often best to add a softer tile or material to accompany it. This will complement the design, while also allowing the eye to rest.
Subway / Metro Tiles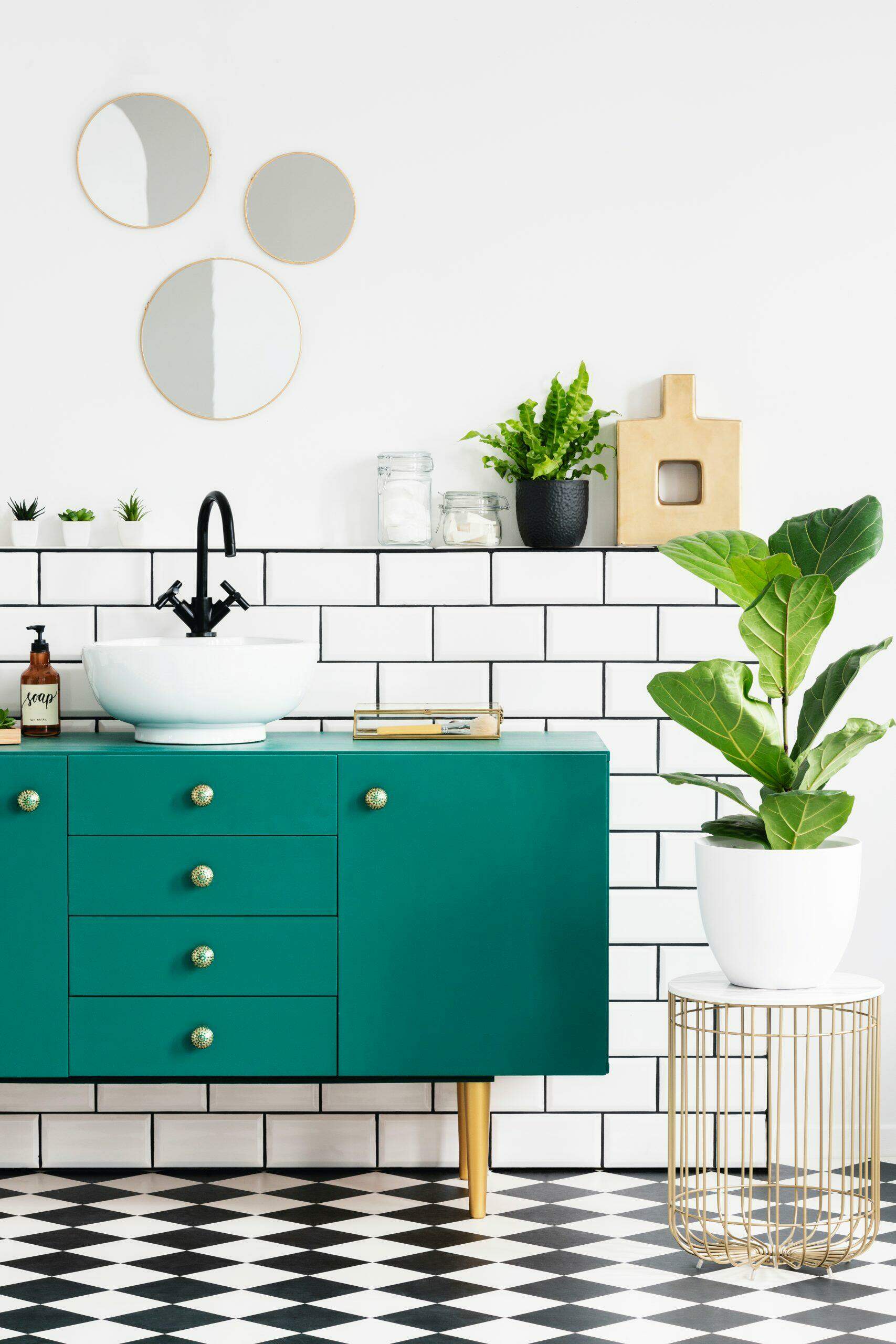 Since its concept in 1904 for, you guessed it! The NYC subway system, the subway tile has continued to grow in popularity stemming from its availability in a variety of different colours, patterns, finishes & sizes to suit different personal style preferences. Plus, with the right fixtures complimenting it, subway tiles can easily create a modern & glamorous feel.
For example, if you're planning to go with a white tile, we recommend pairing this with a gold or brass style fixtures. Using darker coloured grout can be used to create a stunning contrast and help your subway tiles come to life. You could also look at adding white subway tiles on your walls with contrasting black tiles on the floors for a more modern & luxury design that will help to open out the room.
Matt Tiles
Matt tiles are often overlooked. Due to their non-reflective surface, it does little to open up smaller rooms, particularly with less natural light, however you're going to see a lot more of it in the future! The matt tile is great for creating a modern & contemporary look due to its lack of shine. Plus, as they have better traction it's also the ideal choice for bathroom or kitchen floor tiles.
One other potential downside however is, although matt tiles are better at hiding spills and stains, as they are not as smooth as gloss tiles, stains tend to be more stubborn on a matt surfaces and take more effort to remove.
Wood Effect Tiles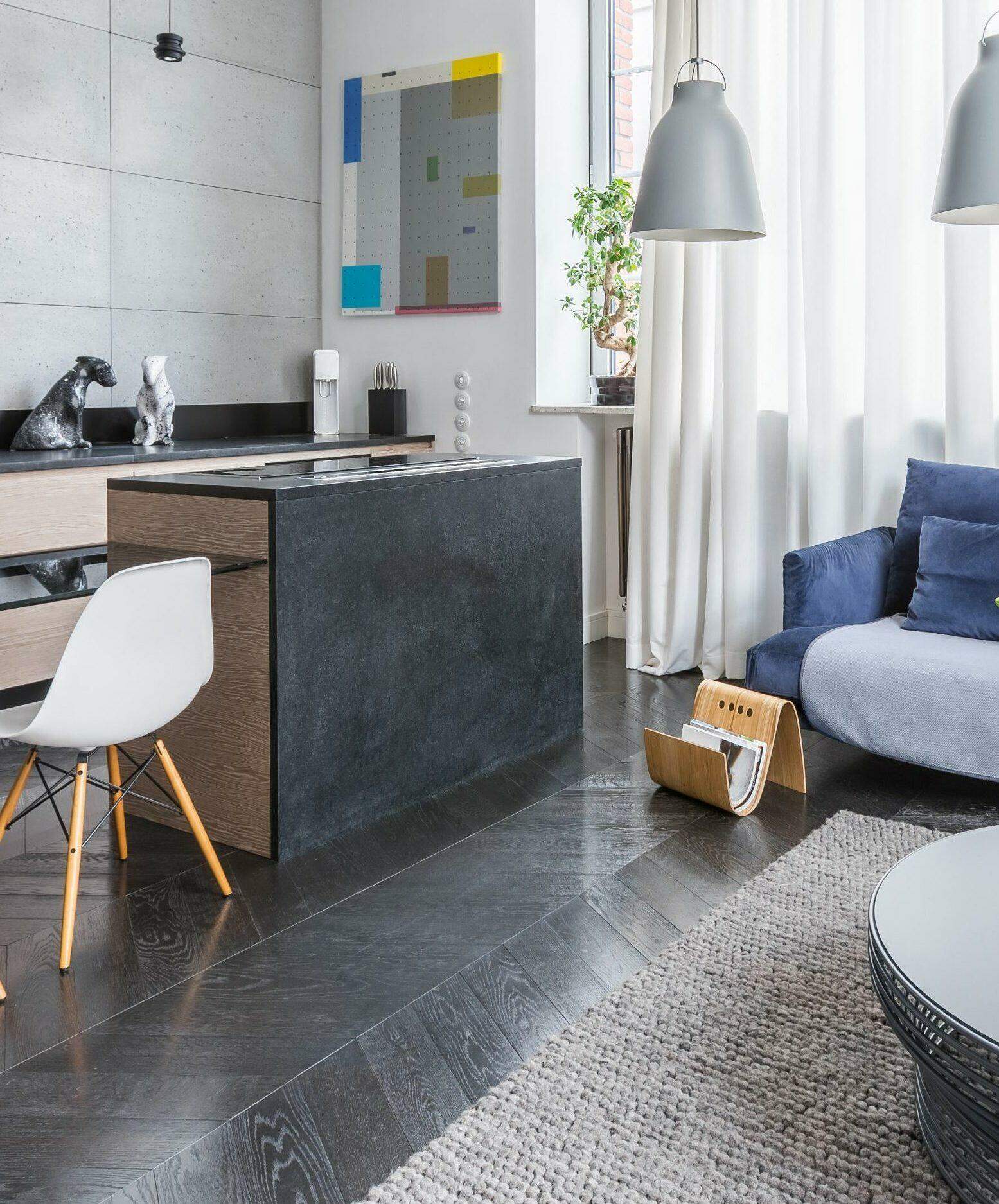 The natural and rustic beauty of wood has always been a popular choice in interior design. In 2021, we're going to see a huge rise of porcelain tile that mimics the look and feel of different woods. Wood effect tiles are not only cheaper than their counterpart, but also require less maintenance and be used in more rooms such as the bathroom, that still require that porcelain finish.
A wood tiled bathroom for example, can help give a rustic Scandinavian feel to your design. If that's a look you might go for, then you're going to love it!
Check out our last blog for some tips and tricks on how to lay wood-look tile!
Marble effect Tiles
There is nothing more classic or glamorous than marble. It's veining instantly adds character and timeless personality to your interior space.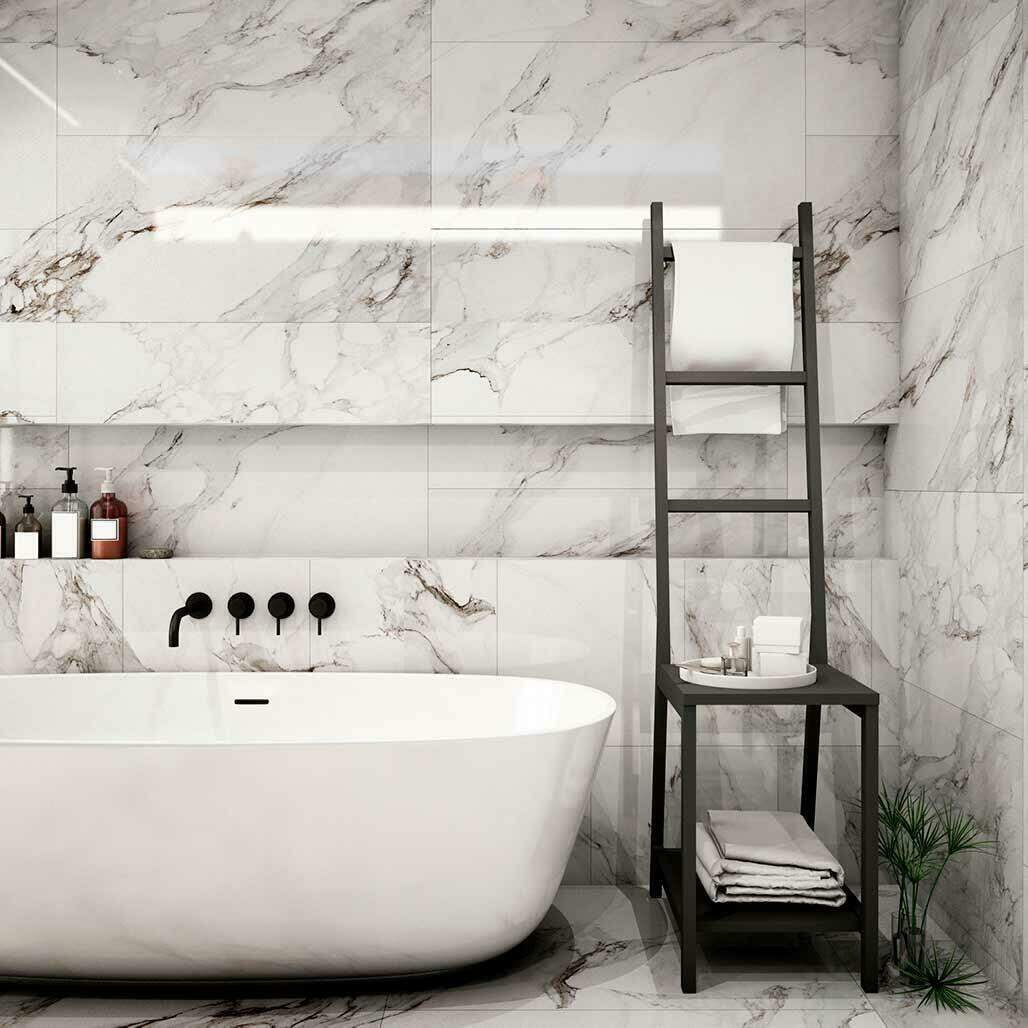 Marble effect tiles is a perfect solution for any homeowner who loves the visual texture and elegance of marble, without the additional cost. Marble effect tiles offer a durable alternative to natural marble at a fraction of the cost. They are practical and easy to clean, requiring less maintenance than natural marble, but also look more expensive than it is, creating a luxury appearance even on a budget.
In recent years, we've seen a huge demand for marble effect in alternative styles and colours adding new moods and style to your interior spaces. Moving into 2021, we're likely to see a blend of these brighter colours with a more classic, softer marble effect.
Finding the Perfect Tools for Tiling professionals
If you're preparing for a big remodel, now is the time to start thinking about the right tile style that speaks to your aesthetic. Choosing the perfect tile all comes down to finding the right 'look' that you'll love for years to come. The tile styles we're going to see in 2021 combine timelessness with modernism in a way we're certain you'll love.
To get started on your next tiling project, you're going to need the proper tools and depending on the complexity of your design or materials, might need to hire a professional. However, if you're looking to do this yourself, head to our Tips & Tricks page, for some help on best practices for laying tiles & our products page to find the most professional, cutting-edge tools to complete your remodel upcoming project.