When choosing tiles for the bathroom must think first how to distribute them. The latest trend is to use different colors and textures to go delimiting each space in our bathroom. For example, we highlight a wall, the area of the shower or the sink.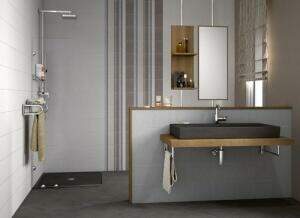 Font: Geologica Store – www.geologicastores.com
At the same time, combinations of different colors are more popular than ever, partly tile heritage that full bathrooms a decade ago. In this sense, the gloss finish and metallic touches are perfect for larger bathrooms and bright.


Font: United Tile – www.unitedtile.com
This trend towards more ostentatious stays and pursuit of luxury in the bathroom, make it has become fashionable freestanding bathtubs with certain vintage.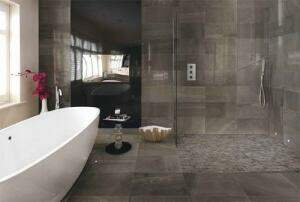 Font: United Tile – www.unitedtile.com
Using your imagination to explore the fun side of interior design, can sometimes result in the creation of interior design art, and even masterpieces. Above are a few examples where designers have explored color and shape and have simply just got it right!
Let me know what you think!