In 2021, 33% of people who remodeled their bathrooms stated it was because they couldn't stand the previous style and layout. So if you're ready to remodel your bathroom or add an exciting tile installation like a backsplash to your kitchen, you need to have the right tools to do the job, includig a tile saw.
A tile saw is a stationary tool that cuts stone, porcelain, and ceramic tiles. Whether you are a professional tile installer or someone looking to do a DIY project in your home, a tile saw will give you more precise and perfectly straight cuts.
If you are hesitant about spending the money on a tile saw, continue reading and see why investing in one from RUBI Tools is a great idea!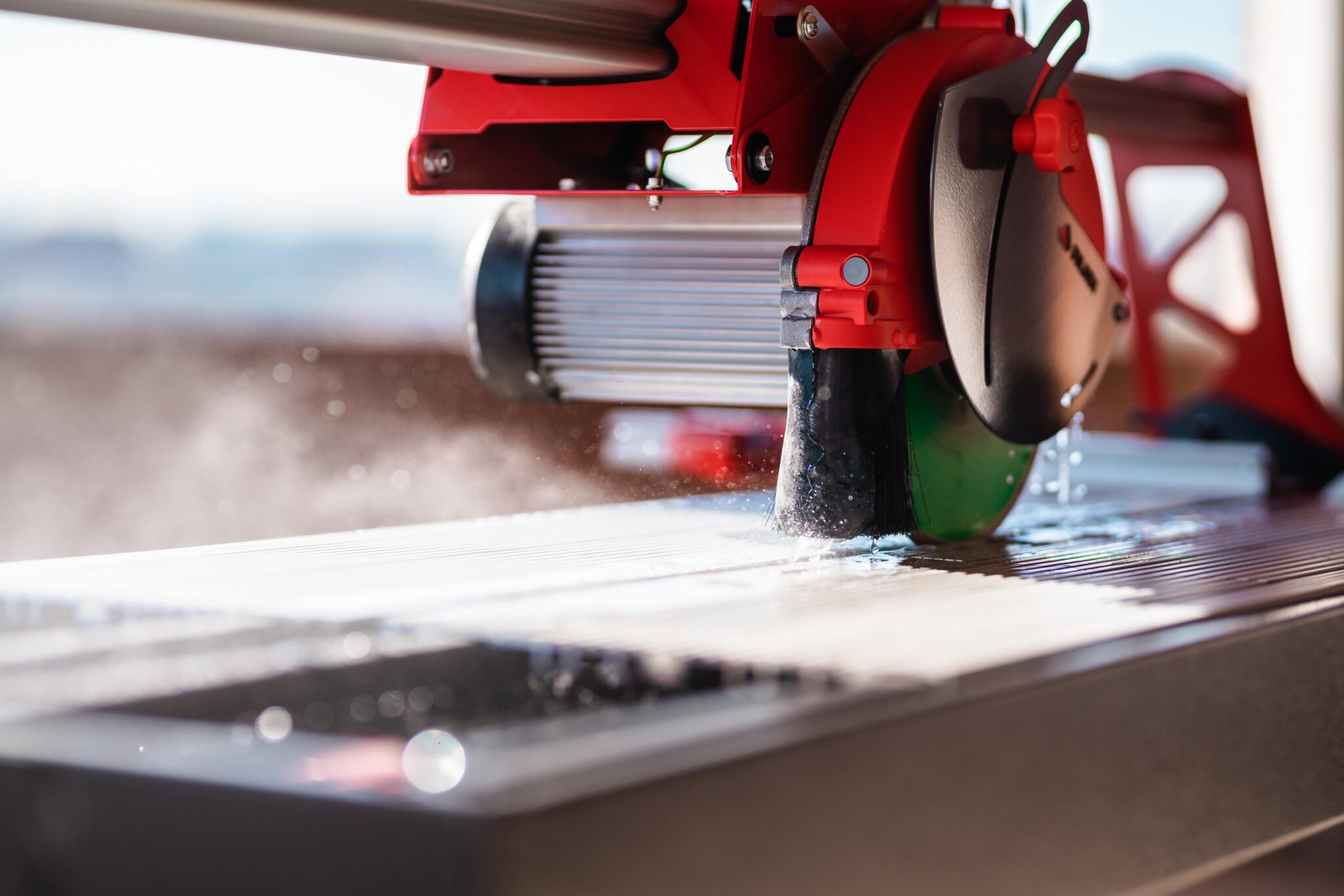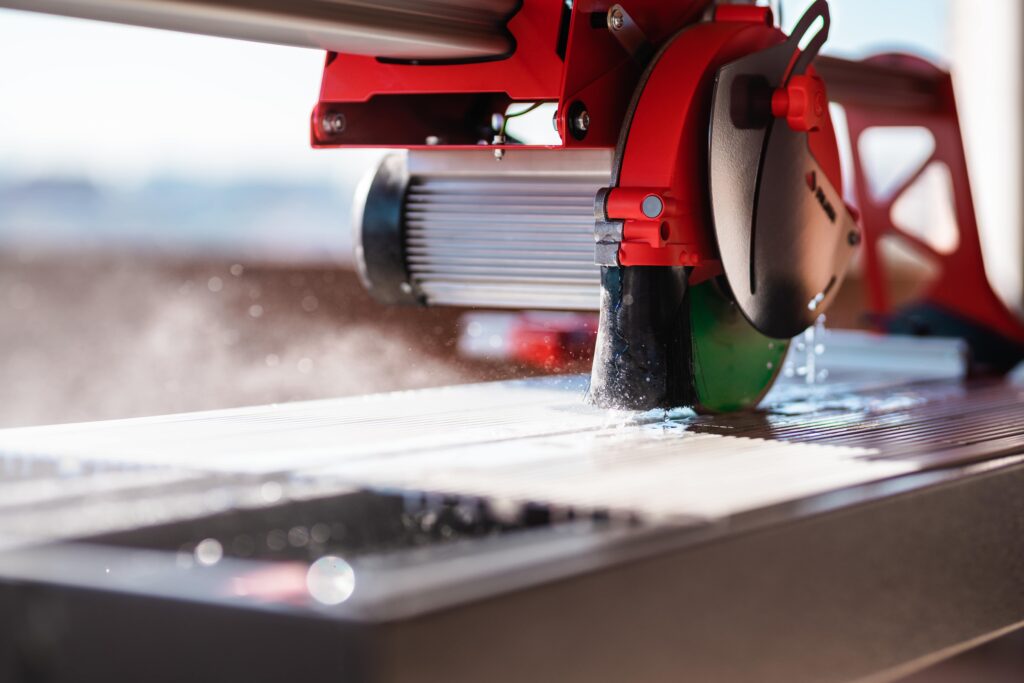 Why Use Tile?
Tile is a widely popular option for floors, bathrooms, and backsplashes. But why do people use it? What is the benefit of installing something that requires special tools to work with it?
Here are six benefits of using tile in your homes renovation.
Durability
Tile is exceptionally resilient, holds up well against wear and tear, and resists stains from food and drink.
Up-Keep
Due to tile floorings' durability and resistance to stains and dirt, it is effortless to maintain and keep your tile surfaces clean.
Cost-Effective
Tile is one of the most cost-efficient surfaces you can install in your home, especially considering the initial price per square foot and installation cost.
Water Resistance
Ceramic tile is coated in a protective layer that resists moisture. This type of flooring is the go-to for bathrooms and flooring in homes where the climate has extreme heat and humidity.
Resale Value
Replacing the flooring in certain rooms of your home can significantly increase the value of your home if you are planning to sell in the future.
Eco-Friendly
Tile is commonly made with glass, sand, and clay mixed with recycled materials to help create the colors and patterns. Tile can also positively affect heating and cooling costs for your home!
The Best Tools For Cutting Tile
There are several options if you are looking for tools to help you with your home renovation. First, there is the manual tile cutter. This tile cutter has two long bars with a cutting tool in the middle with a handle. You score the tile a few times in the place you want it cut, then you use the pressure pads and push on the tile until it breaks along the cut you placed. The first manual cutter was patented and created in 1951, later known as the RUBI Tile Cutter.
Additionally, a smaller tool called tile nippers can do minor precise cuts, unlike the manual tile cutter. This tool is handheld and straightforward to understand, ensuring any home DIY installation goes smoothly.
Lastly, there is the tile saw. While there are different variations of the tile saw, they (for the most part) have one thing in common. They each have a continuously spinning blade that uses water to disperse the dust when cutting tile and keep the edge cool so it doesn't wear down from friction.
Different Types of Tile Saws
Handheld Wet Tile Saw
A handheld wet tile saw is best used for minor repairs and in-home tiling jobs. This is the most portable type of saw used for tile and is ideal for DIY installation in your home. Make sure that if you decide on a handheld tile saw, it includes a water circulation system, or the blade will overheat.
Any professional tile installer will tell you that dry-cutting tile multiple times is not a good idea! A few times isn't going to destroy your tools, The friction from the blade cutting into the tile can cause the motor to burn up if the tool isn't cooled in some way.
Tabletop Wet Tile Saw
There are two variations of the tabletop tile saw; sliding and fixed. The fixed tabletop saw requires the user to push the tile toward and through the blade. The sliding variation has a tray where you secure the tile that needs cutting; then, you can make a more precise cut using rollers to push the tile towards the blade.
Fixed tabletop saws are much cheaper than the sliding option, making them one of the most popular choices when it comes to purchasing a tile saw. In addition, tabletop saws offer the most precise cuts and are used in commercial settings, so they are proven to be more durable.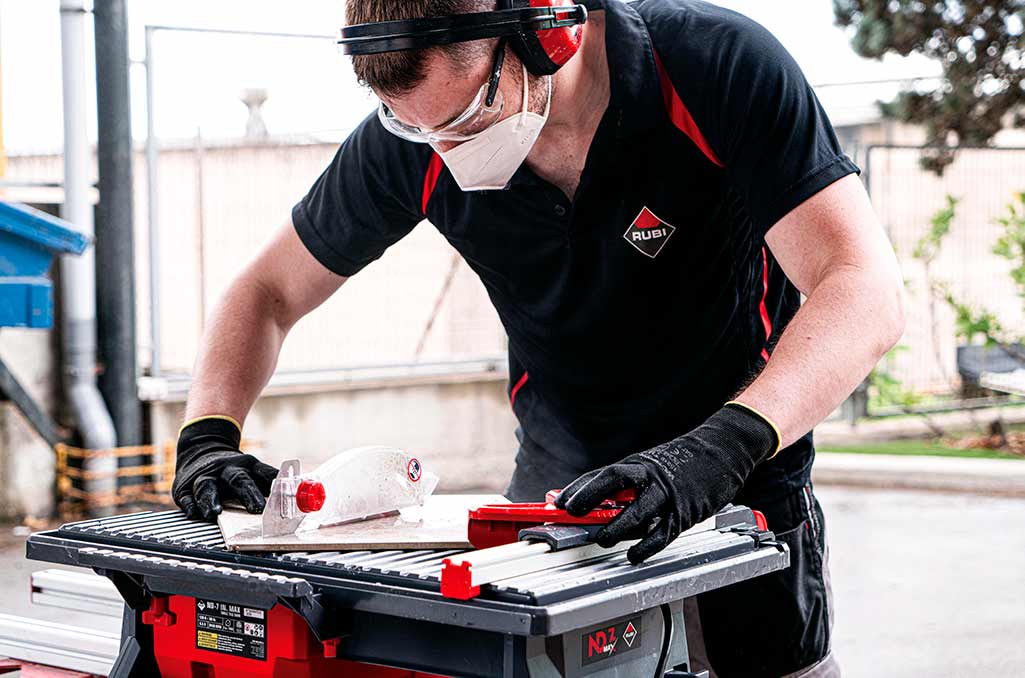 Overhead Tile Saw
While similar to the tabletop saw, the overhead saw allows the tile to be fixed in place. Once in the correct spot for the needed cut, the saw is brought down onto the tile, which creates a precise cut. With the overhead saw, you have much more control over the blade and its direction, giving the user more confidence in their cutting. Some versions of the overhead tile saw do not come with the water pump needed to regulate the tool's temperature, so keep that in mind!
Are You Ready For A Tile Saw?
Whether you are doing DIY installations in your home or working in the home renovation business, having the right tools for your project is vital. There is no one better to trust with your tile cutting needs than the company that invented the tile cutter!
Visit rubi.com/us if you're ready to get the best tools you could have for your home renovation needs! You can download the catalog PDF to look through their entire line of devices, and they even have an app! If you have tile that needs cutting, get tools from the best in the business!