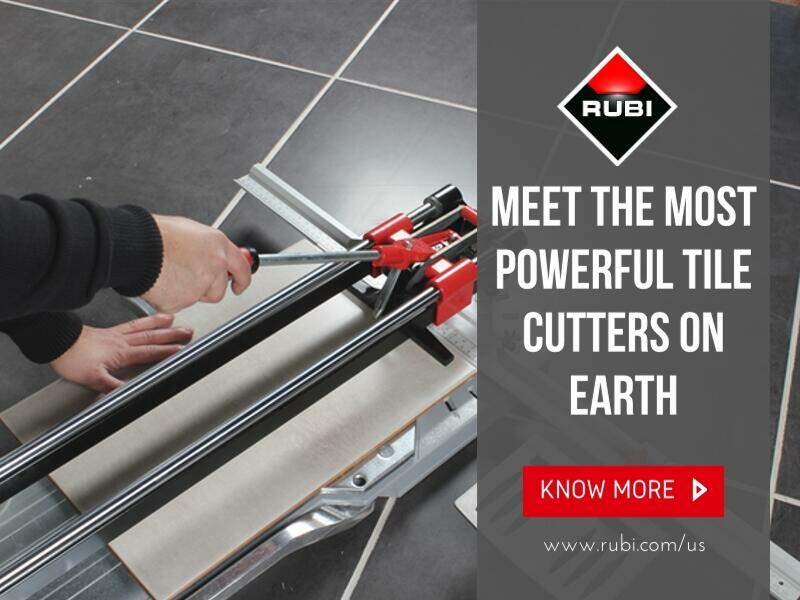 You know what it takes to complete a successful tile installation project. You study the client's design and make suggestions to ensure the final result will be of lasting beauty, durability, and functionality. You plan the tile layout, measure the space carefully, and prep the surface to ensure proper tile setting. You know all the factors that could make or break a project, and you take them all into consideration every time, right?

What if I told you that understanding the basic features of different types of floor tile play a vital role in the installation process?

Think about it for a second: homeowners nowadays demand high performance from their beautiful tiles. Not only that, but they ask to have these finishes installed in more places than the usual "wet areas," such as the bathroom or kitchen. And, you can't disagree that while hardwood floors have a certain appeal, the floor tile is versatile and allows for more creativity. Not to mention, it's also easier to clean and maintain than hardwood floors.
[RELATED: Know how to avoid the worst tile installation mistakes]

Since the use of tile has become popular among homeowners, you want to be able to tell your clients, the pros and cons of different types of tile.

So, how many types of tiles are there and what do you need to know about each one? Let's find out!
How to Classify the Types of Floor Tile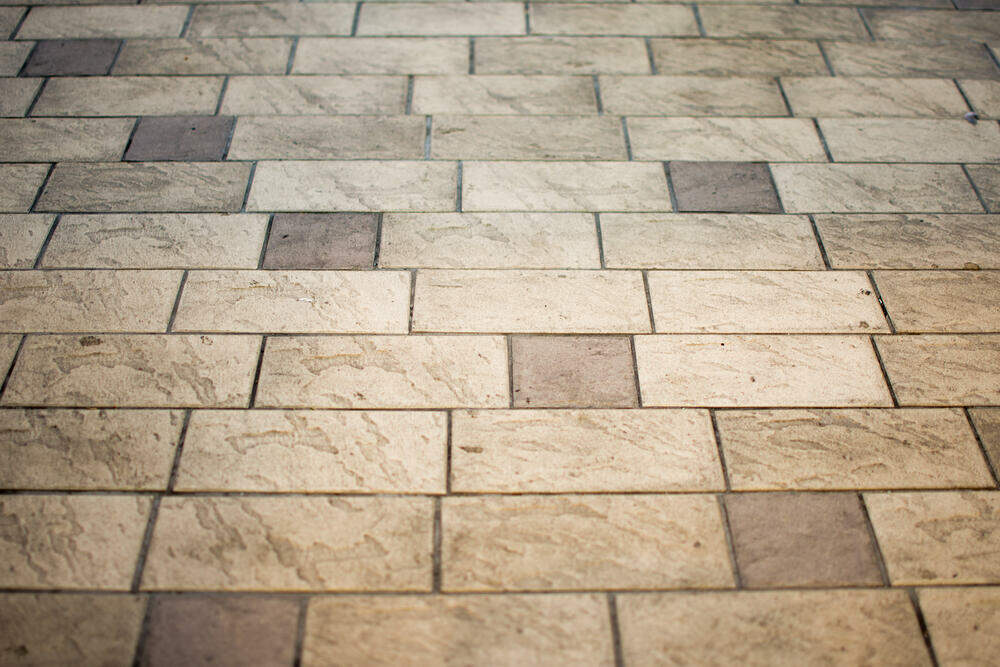 Tile classification is no easy task. There are many different factors that must be taken into account, from the manufacturing process to the surface. Generally speaking, the different types of tiles can be classified as follows:
Based on their surface: glazed or unglazed tiles
Based on the installation surface: outdoor or indoor and floors or walls
Based on the manufacturing process: pressed or extruded
Based on the water absorption capacity: high, medium, or low
In this article, let's focus on a practical classification of ceramic and stone tiles for floor tile installation jobs.
Types of Ceramic Tiles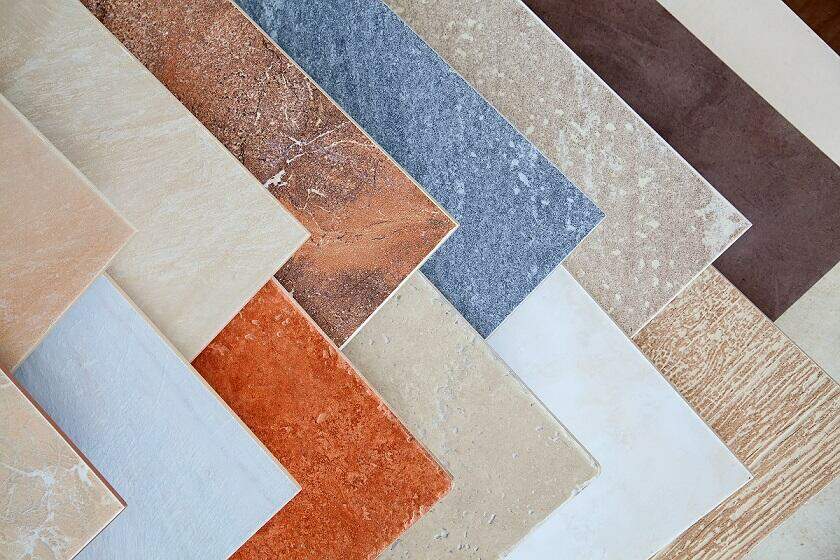 Of all the floor tile types, ceramic ones are probably the most popular, and, it's not hard to see why. Not only are they extremely resistant and easy to work with, but also they offer a wide range of design possibilities.

Ceramic tiles are usually coated with a durable glaze which makes the color and pattern truly stand out. Although they are lighter than other types of floor tile (and, thus, easier to cut), they are extremely durable and can withstand decades of constant foot traffic.

Keep in mind that ceramic tiles tend to absorb water, so you should advise your clients not to install them outdoors. Moreover, ceramic tile doesn't hold heat very well, and it can become a bit uncomfortable during winter.
1. Porcelain Tile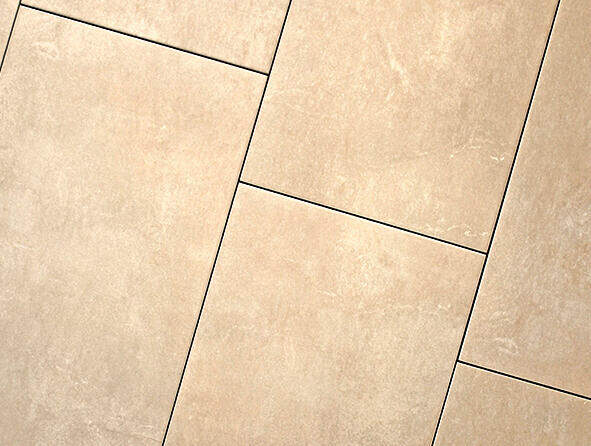 Although ceramic and porcelain tiles are clay based materials, the subtle difference between them caused some experts to declare porcelain as the best type of floor tile. For starters, porcelain tiles are manufactured from a denser clay than ceramic, and they are fired at an extremely high temperature. As a result, porcelain tiles are sturdier and more resistant to damage than ceramic ones.

Porcelain is also very dense, which makes the porosity of the material negligible. In other words, they don't absorb as much water as ceramic tiles and can resist frost and dramatic temperature changes. Porcelain is, thus, suitable for almost any domestic application (and even some commercial ones with light foot traffic.)

Porcelain tiles are available in both polished and unpolished versions. You can even opt for glazed porcelain tiles, although they are less robust regarding thickness and density.
2. Quarry Tile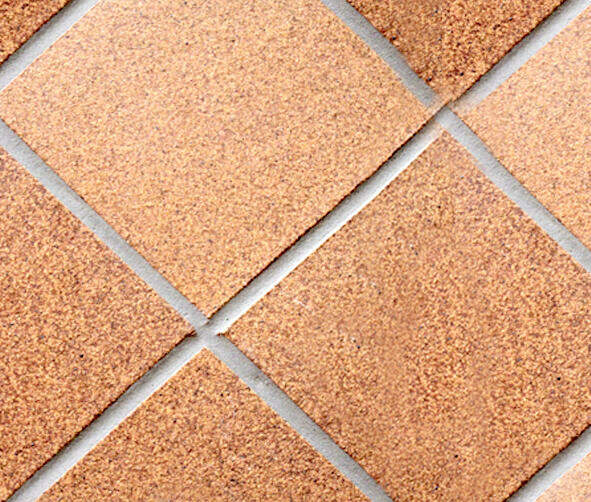 One of the most common misconceptions homeowners (and even some contractors) have about quarry tile is that it comes from quarry. In spite of its misleading name, quarry tiles are manufactured from minerals, such as clay, feldspar, and shales that are ground together and shaped into tiles.

Due to the minerals used and the manufacturing process, quarry tile is typically harder than other types of floor tile. Moreover, it has very low porosity, meaning that it will not absorb water. As a result, quarry tiles are an ideal option for outdoor tiling, but they can also be used inside.
3. Mosaic Tile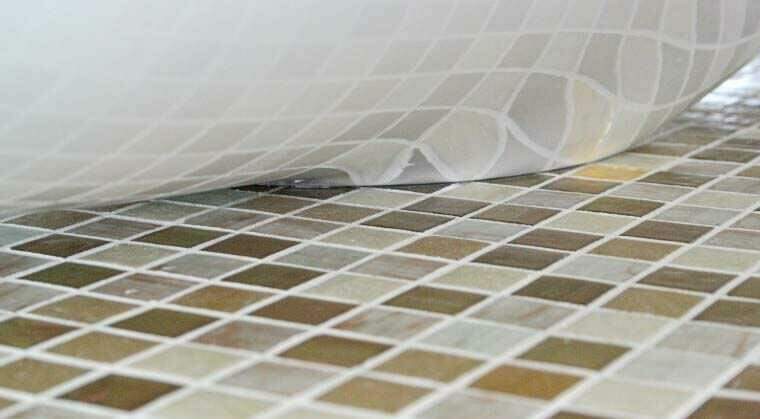 Mosaic tiles are a major trend, especially for rooms like bathrooms or kitchens. Tiles of one inch are easier to install in a small room than compared to large ones. However, to get the spectacular appearance of mosaic tiles, you need to make sure that you are using the right tools.
A RUBI tile cutter, for example, is ideal for cutting ceramic tiles, glazed stoneware, and even porcelain stoneware.
Types of Stone Tiles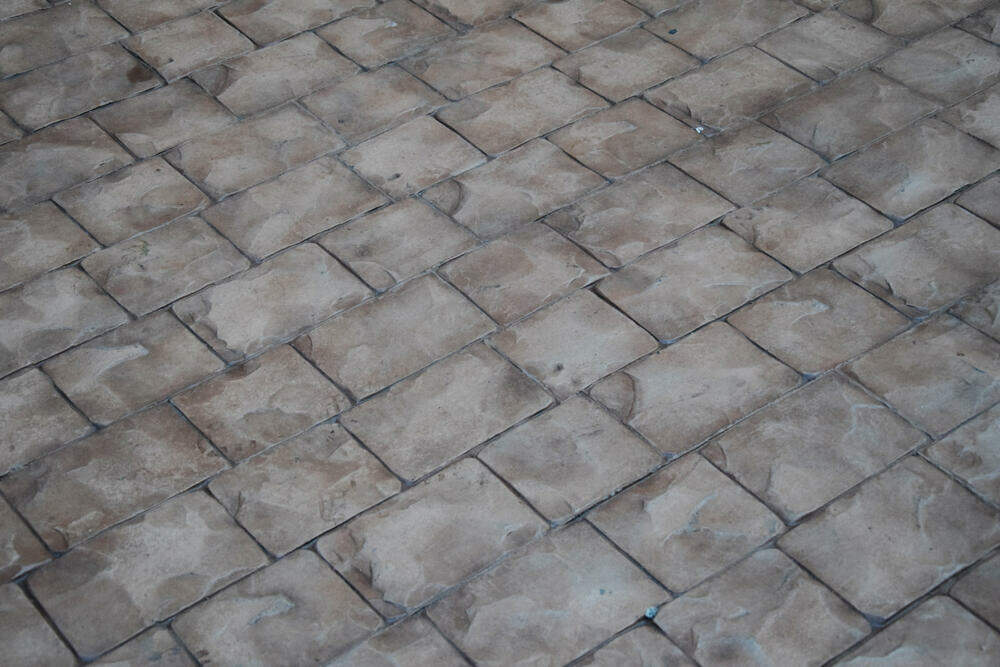 No one denies ceramic's ability to withstand the test of time, but you can't argue with the fact that natural stone is the most durable type of floor tile. After all, it can resist damage like no other tile available on the market.
Although stone is not as versatile as ceramic, you can still give your home a distinctive appeal by using materials such as granite or limestone.

However, as with most good things in life, stone tile has its disadvantages. The main one is, of course, the price. Stone tile is more expensive than ceramic. At the same time, it's not as stain resistant as ceramic tile, so maintenance can be pretty costly.
1. Marble Tile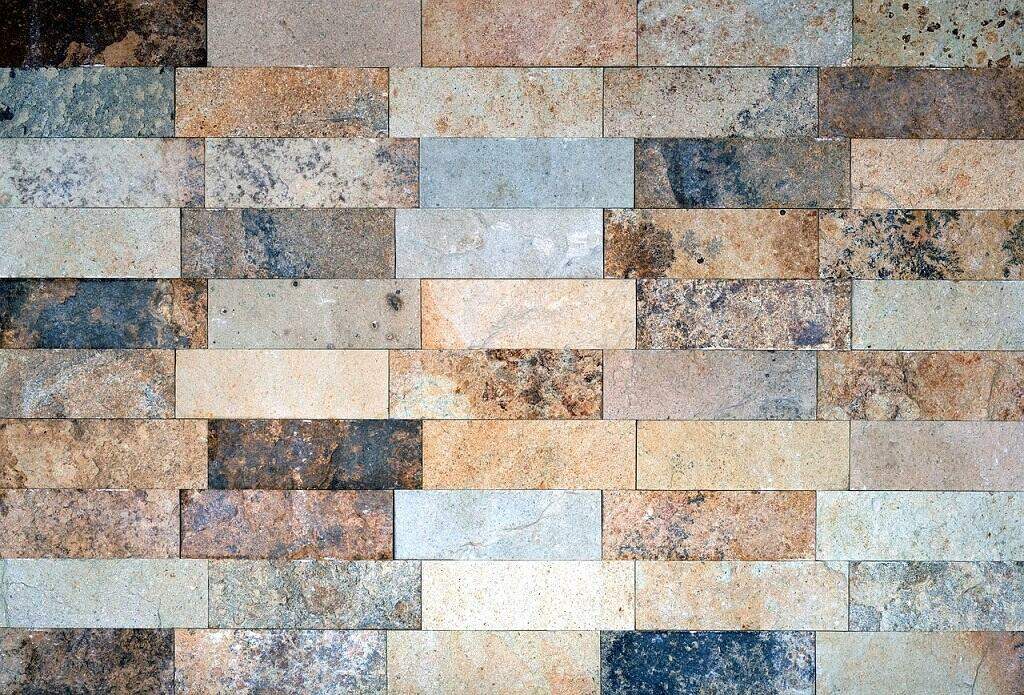 There's no doubt about the fact that marble is one of the most exquisite types of floor tile. It's been used by architects and designers throughout all of human history. But, although marble has an elegant and distinguished appeal, it requires special attention during the installation process.

Because marble tile has a porous surface, it is highly susceptible to damage from spills and stains. To avoid this, you need to treat marble tiles with a surface sealer before the installation process. That way, you'll cover the pores and create an invisible layer that protects the surface of the stone.
3. Granite Tile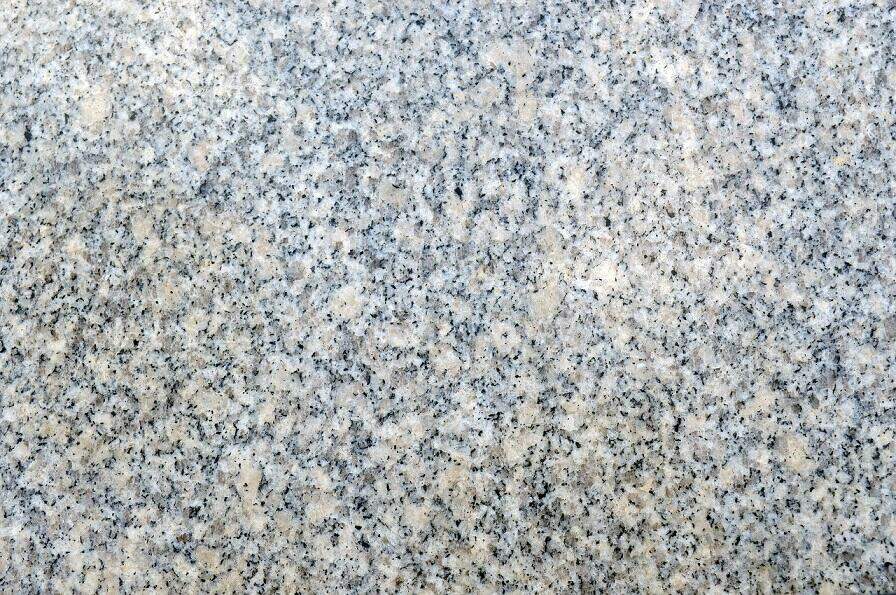 If you need to install tiles in an area with heavy foot traffic, then you should recommend that your client to opt for granite tile. They will thank you later for this suggestion. One of the things that makes granite tiles stand out is their resistance to acids. Moreover, due to their light and small forms, granite tiles are easy to measure and work with.

Keep in mind, though, that granite is a porous stone that stains easily. So, as with marble, make sure to use a sealer before you install it.
4. Limestone Tile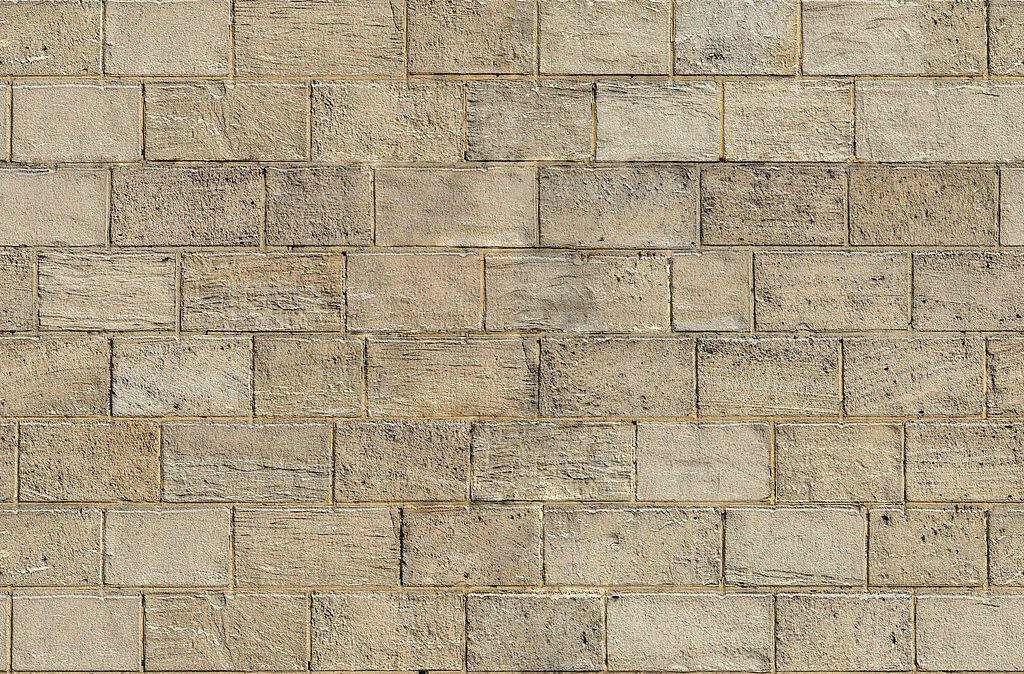 One of the things that makes limestone tiles stand apart from the different types of floor tile is their unique appearance. They look very similar to wood, making them an excellent alternative for homeowners who are looking for something a bit different.

As far as durability is concerned, well, the Great Pyramids are probably the best proof that limestone is indeed one of the most durable natural stones. Limestone is harder and sturdier than marble and granite, and it doesn't scratch as easily either.

Limestone tile makes an excellent kitchen flooring option due to its durability and low porosity. Oh, and did we also mention that it looks fantastic?
A Note on the Differences Between Wall Tile and Floor Tile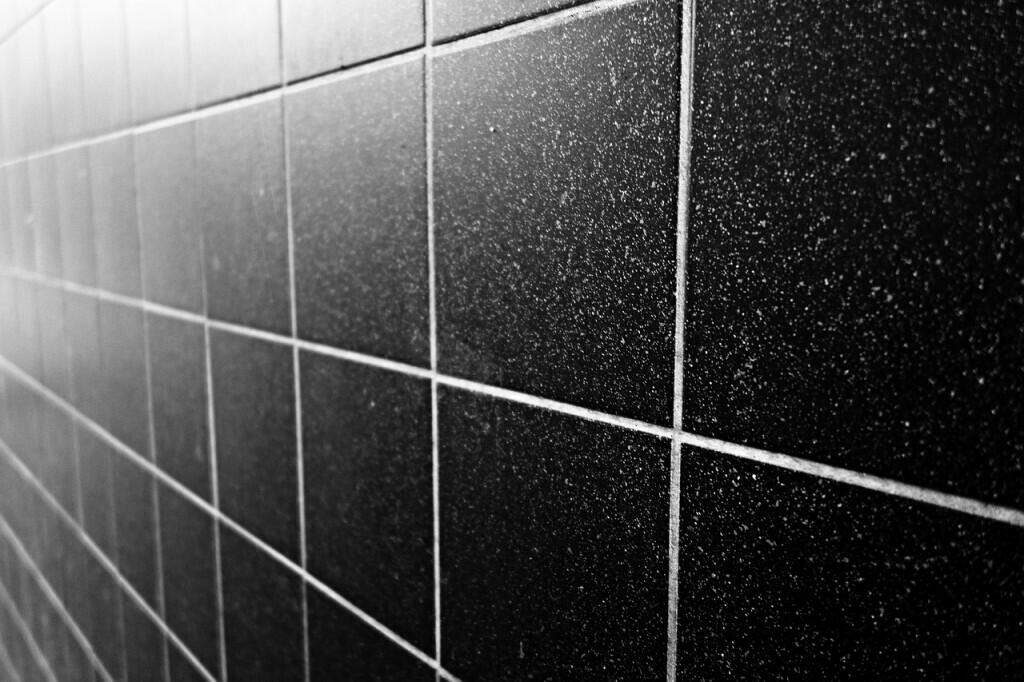 As a professional contractor, you know that there are major differences between the wall and floor tiles. However, not all manufacturers categorize their tiles appropriately on their websites, which can lead to confusion among homeowners.

Here's how to explain the difference between these types of tile to your clients. As you probably know, every ceramic tile has a COF rating. While wall tiles can be extremely slick, floor tiles need to have a COF of 0.50 or greater. That's because they need to have a minimum level of friction to make it safe to walk on them.

Since nobody expects you to walk on the walls, wall tiles are also softer and less durable than floor tiles. Traditionally, wall tile is small-sized (around 15 x 15 and 20 x 20 centimeters), although some designs can get as big as 40 x 20 and 60 x 30.

Another essential distinction between these types of tiles is their water absorption capacity. While floor tile has an average absorption level of 3%, for wall tile this level can get as high as 10%.
[RELATED: The 4 big differences between sanded vs. unsanded grout and why they matter]

There you have it, folks! The difference between the various types of floor tile. Of course, this article covers only the basics since there are numerous factors and characteristic that you should take into account when working with each type of tiles.

Which type of tile do you prefer working with and why? Tell us all about it in the comments below.