Knowing how to tile the latest backsplash tiles and designs is essential to keeping the constant work that tilers need year-round.

To make your life easier we've put together a list of the latest trends and designs. A mixture of designs that will never go out of style, and modern takes on the classics. There is something for everyone in this list.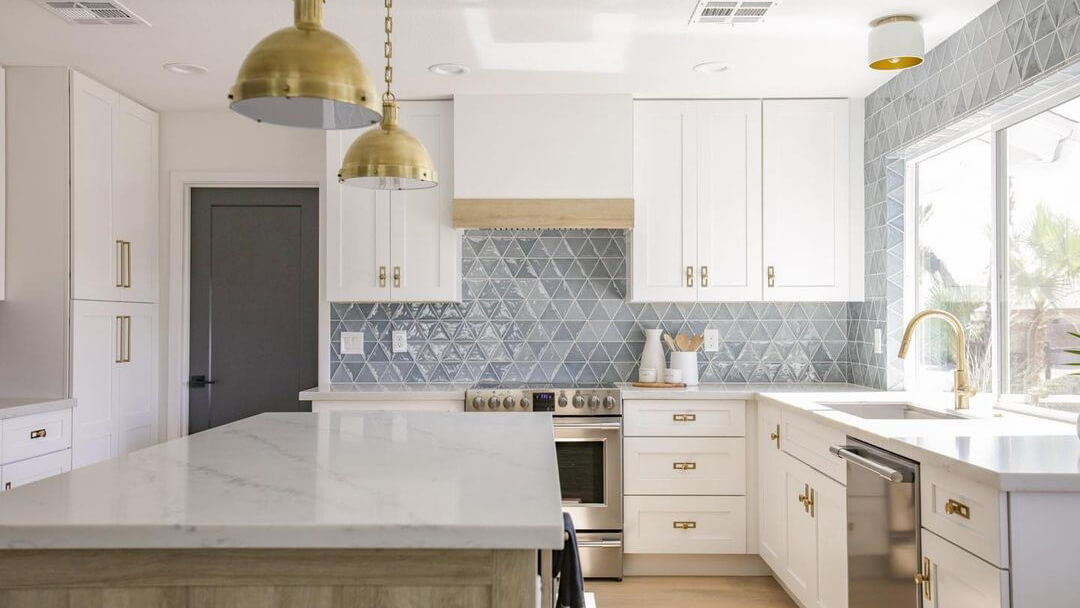 Forever in Style
When choosing materials for your new backsplash, try to choose something that is not going to go out of style. However, just because a design or style is currently making its rounds on the internet, it doesn't mean it is going to become dated.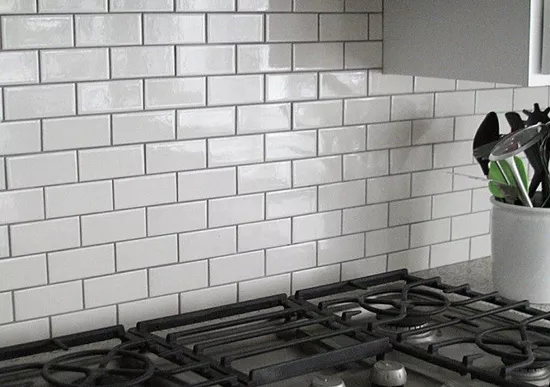 Take white subway tile backsplash for example. These are very trendy right now. Thanks to their simplicity and versatility they will continue to look fantastic for many years to come.
Make The Space Look Bigger
If you are trying to make a small kitchen seem bigger, a simple single-toned backsplash is the way to go. This will make the space look larger.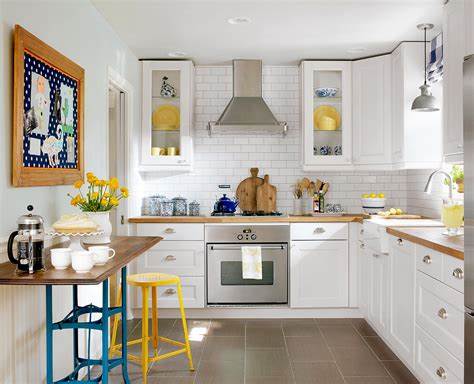 For kitchens that also lack natural light the use of mirrored tiles can help. They reflect the light needed to make the space look bigger.
Use Textured Materials
Another great design concept for kitchens is to choose different textured materials for your backsplash and bench tops.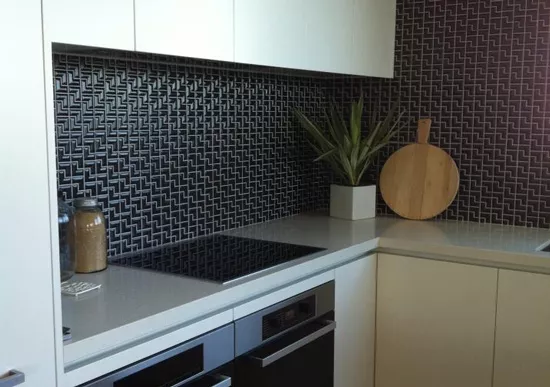 This will create a beautiful mix-and-match look which when done in neutral colours would make for a lovely and warm aesthetic. Also, it would be quite a remarkable feature in your kitchen.
Warm Up a Cold Kitchen
If you have a neutral-toned kitchen and want to make your splashback a feature, choose a brightly coloured material for your backsplash, such as red tiles. A red backsplash contrasted against white benches and cupboards will look striking, leaving a lasting impression.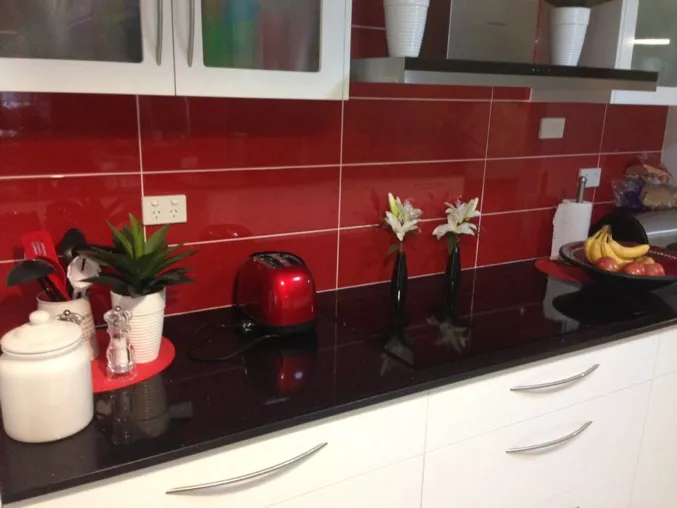 A white or neutral-toned kitchen can look very stark, and even cold. But, having a brightly coloured splashback as a feature will make it look warmer and much more inviting.
Lay Tiles in Patterns
A current popular trend is choosing neutral single toned tiles for your splashback and laying them in unusual patterns such as a herringbone pattern or choosing tiles that are cut in geometric shapes like hexagons.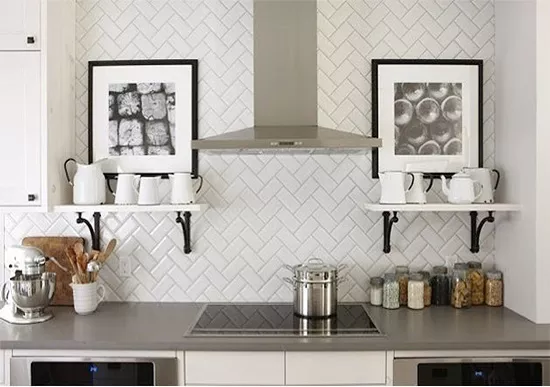 This creates a lovely feature in your kitchen that isn't too overwhelming, and it can be done in any colour. Another backsplash design idea similar to this is the use of modular panel tiles, when laid in a neutral toned kitchen it will be a beautiful, understated feature within your kitchen.
Stone for Backsplash
Stone tiles are a very popular choice for kitchen splashbacks as they are easy to coordinate with many different kinds of bench tops. White marble tiles look absolutely beautiful when teamed with white bench tops and cupboards and a few spots of greenery.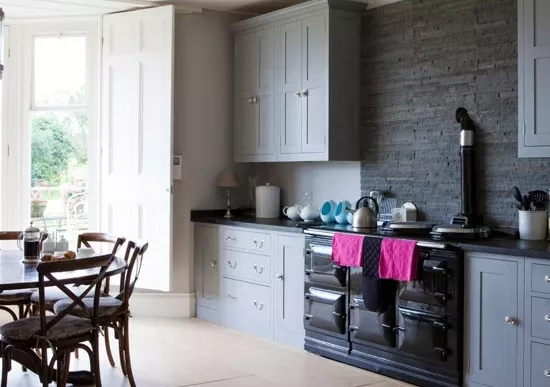 Layered sandstone backsplash look lovely when paired with bronze, grey or black bench tops and cupboards. If you choose to use natural stone tiles in your kitchen you will need to get them sealed to protect them, however this will not prevent staining if they aren't properly looked after.
Patterned Tiles
Using patterned tiles for your splashback is another great idea for a backsplash design. Our favourite patterned tiles are those with European patterns on them, such as Portuguese, Moroccan, and Spanish designs.
These patterns can be teamed with neutral colours to complement a contemporary minimalist kitchen or with warmer colours for a warmer, cosier feeling kitchen. There are hundreds of different types of kitchen backsplash ideas.
For more inspiration like this see our previous blogs and make sure you don't miss out on more news and information from us.