Discover the last trend on large format tiles and the solution for that, the SLAB SYSTEM range
Hello and welcome to the new post from RUBI! This time we'd like to talk to you about a new range of RUBI products called the
SLAB SYSTEM range
, which is focused on providing solutions for the current trend in tiling: the large-format tile.
The new SLAB SYSTEM range from RUBI is designed to handle, cut and perforate large-format tiles
. But before continuing to tell you our news, for the benefit of those who aren't too familiar with this type of product we should explain in more detail what is meant by "large-format tiles" and "porcelain slabs" and what are the main reasons for choosing this type of material. Many of you will have received a request from a client to lay large sized ceramic material which you have never dealt with before, and it is difficult in this situation to know how to start. But before we start to look at how to handle this material and its huge dimensions, let's see where this new trend has come from and if it has a long history or if, on the other hand, it is going to be a passing phase like so many others that we've seen. The questions that come to mind when we see these large slabs are… Is this just a phase? Is it profitable to work with such large formats? Wouldn't standard size tiles be just as good? Is there any guarantee of success when I work with this material? In this post we are going to try and answer these questions as clearly as possible. Throughout the world, the major tile companies are investing heavily in the manufacture of this type of material. Surprisingly,
it takes at least two years for a large-format ceramic slab production line to become 100% operative
. Clearly, no company invests financial resources and two years of their time on a material that they don't know will be successful. They are going to do their best to make sure it is successful, which is why all the major manufacturers are currently making a great effort to promote large-format tiles. This has had repercussions on suppliers and final users, and the material has so far been well received in the sector.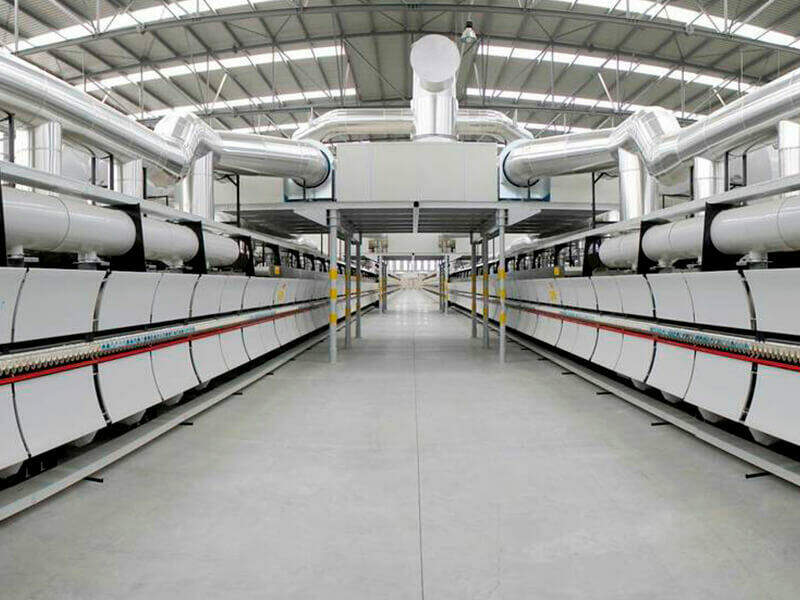 It is increasing apparent that it is a format that is here to stay. So for tilers, things have changed… and if you want to work with large-format tiles and sheets, you will have to refine and adapt to find the fastest and most professional way of working. If you can change and lose any fear you may have of working with these formats, we can assure you that it can be very profitable, as not all tilers dare to accept this type of work. Those who take on the challenge can become genuine specialists and can earn sums that reflect the difficulty of the work.
Another factor making large-format tiling profitable is the large area that you cover with each piece, which can easily exceed 3 m²
. We should also remind you that any loss of the material can destroy your profits if you don't use suitable equipment for working with large-format tiles, given that the cost per tile or sheet is much higher than that of standard formats.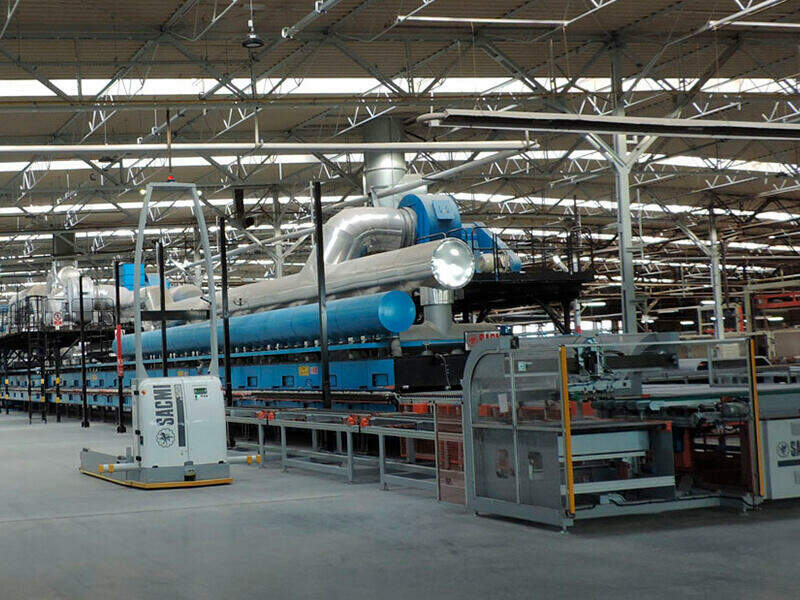 And now that we've explained that it isn't just a passing phase and that it really can be profitable work for tilers, let's talk about the properties of this surprising material.
Most large-format tiles are made from porcelain, although there are also synthetic materials and sintered stone
on the market.
Porcelain stoneware is a type of dry-pressed ceramic tile whose fundamental properties (high mechanic resistance and low water absorption) make it an indispensable material when designing interiors and exteriors. Large-format porcelain tiles, as well as being one of the latest materials for flooring and panelling, perform best in large dimensions, and this is one of the biggest trends in the sector. A
large-format tile is a tile with at least one side measuring 40 cm or more
. Some of the dimensions that we are talking about are huge… in fact some manufacturers called them "Ultra Large-Format".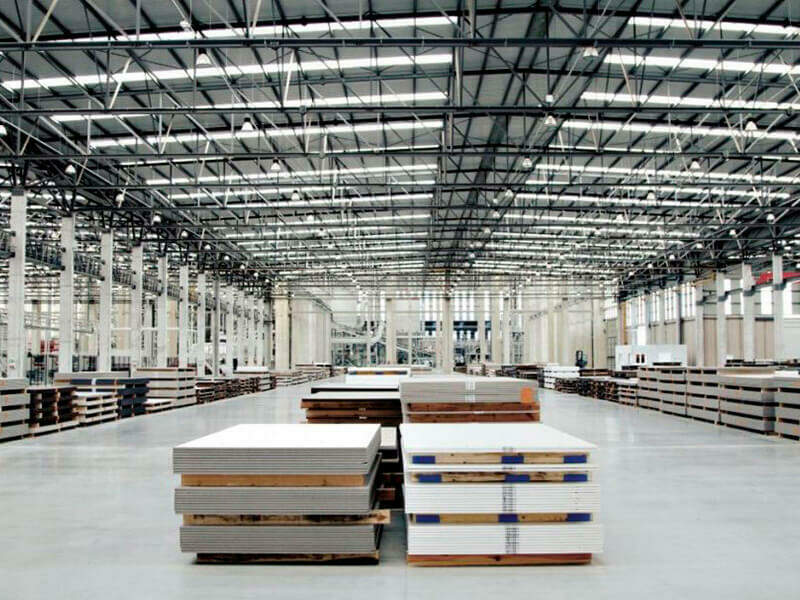 The advantages of porcelain stoneware and large-format tiles and sheets are as follows:
It is a very strong material which is almost impossible to scratch. You can even cut on it without causing any damage (but DO NOT use a ceramic knife).
It is highly resistant to abrasion and wear.
It has very low porosity; almost none. This means that it does not absorb liquids and the surface does not stain; it retains the same appearance as the day it was installed. As it has no absorption and does not absorb oil, it never stains.
It is antacid and does not get damaged by everyday substances such as lemon juice and vinegar.
It is a hygienic material that is easy to clean and look after, making it suitable for contact with food. It is impervious to bacteria and organic substances.
It is anti-slip, ideal for use as safe and stable flooring.
It can be customised. You can find a range of finishes and textures simulating other materials such as wood, natural stone, etc.
It is highly resistant to cold and ice, making it ideal for exteriors.
Colour stability: colours remain unchanged despite exposure to sun and atmospheric agents. It does not degrade with time or lose its shine, as it has high resistance to UV rays.
It does not produce toxic gases or burn when exposed to fire. This means that we can place a pan straight off the hob onto it without it causing any damage.
It is particularly versatile as it is available in a range of colours, finishes, formats and thicknesses that adapt to the requirements of each situation. You can use the same material that you use on the kitchen worktop with a different thickness to cover kitchen units, thus achieving consistency of materials.
As you can see, this new material has some interesting properties and qualities. In our next post we will talk about different formats and uses, as well as the tools required by specialists to lay large-format tiles. Stay tuned…