Are you struggling to build your dream home? If so, one reason might be because of the materials used. You might consider micro cement. It's a new type of self-leveling cement. You can use it to create perfectly flat surfaces. It's used for tile installations on floors and walls, but also for covering furniture or decorative features. Micro cement comes in powder form, which you mix with water to make a mixture like normal cement.
Let's dive into what is micro cement.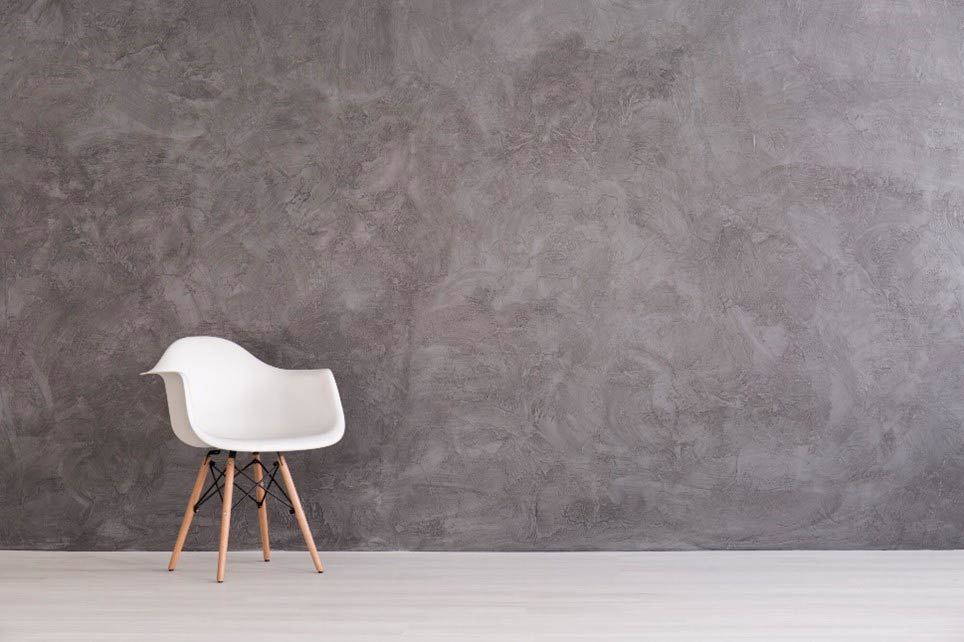 What Is Micro Cement?
Micro cement is a cementitious material. You can use it to cover surfaces with a contemporary finish and make your home look like a sleek modern paradise. It is an innovative material made from natural materials, such as sand and lime.
This means that it is both sustainable and inexpensive, making it ideal for anyone looking for a decorative floor or wall covering with an eco-friendly angle.
The History
The history of micro cement is a fascinating one. Also know mineralized cement, was invented in France in the 1950s in the post-war era. It was originally used as an industrial flooring material and it's still used for this purpose today.
The manufacturing process involves mixing cement with sand and water. It creates a smooth slurry that you can pour into molds (think concrete).
The porous nature of micro cement makes it ideal for creating surfaces with excellent thermal properties like microcement flooring.
Production and the Environment
Many companies take pride in making their cement products with minimal impact on the environment, and this will continue as they grow and expand and the world becomes more aware of climate change. Be sure to investigate the production processes to ensure they are as sustainable as possible.
Most micro cement factories are built with recycled materials and use solar energy to power their building. Many of them use renewable energy sources to generate electricity for their machines, so they don't have to rely on fossil fuels or other non-renewable resources.
Byproduct Recycling
Studies have shown some cement is now better for the environment than first thought as we can now recycle some byproducts.
In fact, because micro cement is breathable and moisture-absorbent, it's great for reducing condensation within walls and roofs, making it suitable for all sorts of indoor applications like bathrooms, kitchens, and basements.
This means micro concrete is great for the environment and can help make your house look great.
Applications
Micro cement is a versatile product that can be used to create several different projects. It's perfect for smaller jobs, like creating a tabletop or adding decorative features to furniture. It's also great for larger jobs, like flooring or walls.
You might be wondering what you can use it for in your home or office space. Here are some ideas.
Do you have an unfinished basement or room with concrete floors? Then micro cement is an easy way to add more warmth and style while still keeping it simple.
If you're looking to cover up wallpaper on the ceiling in your bathroom but don't want anything too permanent (or expensive), micro-cement is a good option! Instead of having unsightly rolls of paper hanging down from above, you can apply Micro-cement directly onto the wall without any hassle at all.
Advantages
Micro cement is a low-maintenance and easy-to-clean surface. It is mold and bacteria-resistant.
It's also fire-resistant, water-resistant, and anti-slip. Additionally, it's available in a range of colors and textures to suit any home or commercial space.
Finish and Appearance
Micro cement is an easy-to-use, powdery cement that you can mix with water and apply to any surface. It comes in a variety of colors, finishes, and textures. Once you've mixed it with water, it dries quickly (about 10 minutes), leaving you with a smooth finish you can polish or leave as is.
You can use it for floors and walls alike. You can finish floors with just the dry mixture, while you need to seal walls after mixing with a solution like micro sealer or micro top coat (others are available).
The great thing about this product is that it's so versatile! You can use it indoors or outdoors on floors or furniture even decorative features such as shelves and tabletops!

Types of Micro Cement
Micro cement is a composite material made from cement, sand, and water. It's used to create a smooth and durable finish for many surfaces, such as floors, walls, furniture, or decorative features. There are three main types.
Micro Cement Flooring
You can use this to cover floors. You can also apply it over new or existing floor surfaces like tiles or carpeting. It's available in pre-colored finishes (such as white), or you can tint it after installation.
When cutting tiles, don't forget to take advantage of our TZ manual cutters. These might come in handy.
When dry, it becomes extremely hard-wearing, so you can expect this type of micro cement to last well without chipping or scratching easily even under heavy foot traffic!
Micro Cement Wall Tiles
These are available in rectangular shapes that are easy to lay out in patterns on walls. They're also highly resistant to damage so they will survive any knocks with little sign of wear.
Some customers choose not only because they look great but also because they're so easy to install themselves too! You can also use micro cement on kitchen worktops, and it works great.
Micro Cement Finishes
This material can create a variety of finishes. The first is the most common, a polished finish. This looks like a stone floor and is often used in commercial buildings and homes.
The second option is brushed micro cement, which gives a more textured appearance than the polished finish. It's ideal for rustic decorating schemes but can also be used for commercial spaces if you're going for an industrial feel.
The third alternative is painting micro cement. This can give your bathroom or kitchen an entirely new look! The painting will change the appearance of your finished work by adding color and depth, but it requires some extra effort on your part since painting requires two coats (and then sealing), whereas polishing only requires one coat if you choose to use sealant afterward.
However, each option has pros and cons, so it depends largely on what kind of look you want once all is said and done. Just remember that painting will change the color slightly, so make sure this doesn't bother you before diving into this project headfirst!
There is software available that uses augmented reality so you can get a better idea of how certain micro cement will look in your room. Be sure to use these or get a free trial to test the look before you dive in.
Micro Cement vs Screed / Self-Leveling Cement
Micro cement is a cement-based product. It is mixed with sand and water before being applied to the surface you want to cover. Once it has been smoothed out, it can be used for floors, walls, and furniture.
Be sure to check out our blog on how to tile if you want to know how to use micro cement on walls or floors.  It's is different from screed / self-leveling cement in that it does not require any form of pre-treatment before application (such as screening). This makes the process of installing it much easier, as you can do it in one sitting.
It's an Innovative Material
Micro cement is an innovative material that you can use to cover surfaces with a contemporary finish from floors to walls, furniture, or even a range of decorative features.
It's ideal for use in homes and commercial premises across the UK because it offers stunning esthetics while being highly functional.
You can apply it using a variety of techniques, including traditional mortar methods, or spray onto surfaces in thin layers which you can trowel smooth by hand.
For more information or if you want to order equipment for your projects, contact us for support today.