Bathrooms – one of the most popular home renovation projects that tiling professionals take on throughout the year. Whether you're just learning how to tile or are a tiling veteran, this type of project is one that will always appear in your calendar. So, keeping up to date with the tiling trends in this area of the home is vital to securing the work that will boost your reputation. Here is our latest list of bathroom tiles designs and styles for you to use.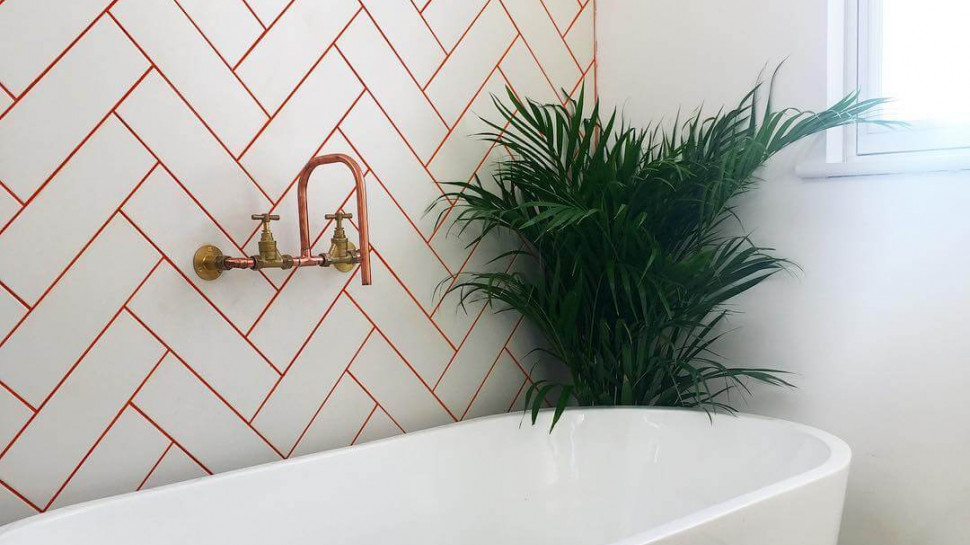 Colours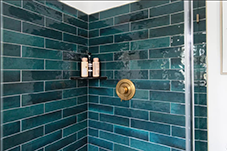 Let's start with the basics. The most simple change that can be made with bathroom tiles designs is updating whatever tile is there to something more colourful. The colours we see time and time again in this area are teal, blue, green, and peacock.
Other colours are also popular in these renovations (grey, white, off-white, black etc), but if you want to stay up to date then these blue/green colours are the way to go.
Many stores and distributers offer a variety of tiles in these shades, and not just in your classic square or subway tile, but fish-scale, bevelled, hexagon, mosaic, the list goes on.
Incorporating these colours in any shape tile will instantly revamp the space.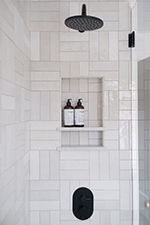 Tile patterns
When it comes to bathroom tile designs and patterns, we're sure you know what you're doing. But if you want to step up your game and really wow your client, then consider incorporating in different tile shapes in the colours we mentioned into a classic tile pattern.
A modern take on a basket weave or windmill pattern for example. Sometimes though, simple is best, especially if you've got a feature wall or a tile that you really want the attention drawn to. Using a simple diamond or checkerboard pattern on the floor will make a feature wall stand out more.
Tiles
If you or you client are feeling more adventurous and want to take a step further than coloured tiles or tile patterns, then we recommend going for something really special. Tiles with a Moroccan or lily pad design are becoming much more popular when it comes to bathroom tiles designs.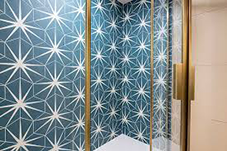 Incorporate these decorative tiles to add dimension to your project and show your personality. These bathroom tiles designs can come in simple black and white, but they're also available in many colours.
If you or your client don't like the style of these tiles but still want something more decorative, then consider something a little more simple but will still wow everyone who sees it. Glass tiles or glitter tiles might be the perfect choice. They reflect light and can make the space shine and seem bigger.
Grout
Our last style tip that you can use is to really think about the grout you're going to pair with the tiles you've chosen. Make things more interesting by using a coloured grout. It can be subtle, complimenting the tiles you've laid, or you can make a statement and contrast.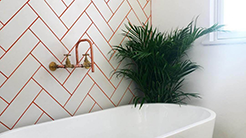 Black grout is a very popular choice, especially with white tiles, but be careful with this! Coloured grout, especially black, can stain tiles, so before you commit to grouting all your work with something that could ruin it, test it on an inconspicuous part first.
If the grout stains, it might be best to choose something else. If it doesn't, then go ahead and get grouting! This last step can be overlooked, but when it's done right it can leave a lasting impression on everyone who views it.
There you have it. These are our latest bathroom tiles designs and styles that you can use. Be sure to share this article with your friends and colleagues.