You've put in the time to learn how to tile and now you're getting your own jobs. But which floor tile adhesive is the best to use for the job you've got? Your worst nightmare would be if your client calls you after two months to say the tiles you've laid have warped, cracked, curled, or moved. Where did it go wrong? The answer is often the adhesive!
Below, we'll cover a number of things to consider when it comes to floor tile adhesive. By the end of this article, you will know all the tips and tricks for figuring out which adhesive is best for the job at hand.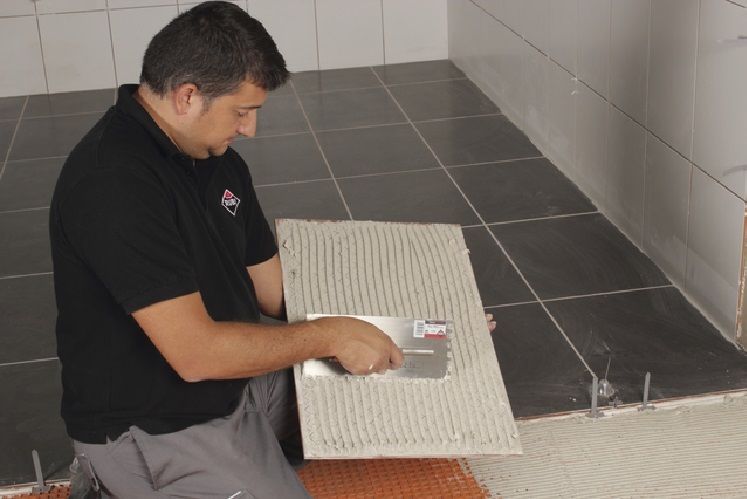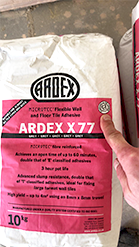 British Standards
There are a few things to consider before starting this type of work. Firstly, let's go over the British industry standard for tile adhesive classifications in accordance with the British Standards 12004-1.
D = dispersion
C = cementitious
R = reaction resin
1 = normal setting (D1 / C1 / R1)
2 = Improved (D2 / C2 / R2)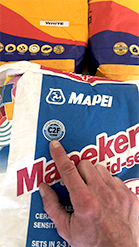 F = fast setting
T = slip
E = extended open time
S1 = deformable adhesive
S2 = highly deformable adhesive
If you're just learning how to tile, then we recommend that you take some time to get familiar with these terms because at a first glance they can seem quite daunting.
Substrates
Next, consider the material that you will be tiling onto. Tiling directly onto timber walls goes against the British standards, whereas tiling onto timber floors isn't against the standards, but it is regarded as bad practice. In these cases, we highly recommend using a cement backer board or anti-fracture matting.
If you're tiling onto screed, then there are additional things to consider. For gypsum-based screeds, our advice is to refer to the adhesive manufacturer's instructions for correct installation. Each manufacturer will provide instructions on the adhesive packaging. In general, we recommend specialist gypsum-based floor adhesive in these cases.
Liquid screeds may require you to sand off laitance before laying adhesive and then tiling.
Underfloor Heating
Finally, you have to consider the additional components to the room, such as underfloor heating, which can be electric or piped. In general, S1 adhesive is the minimum requirement.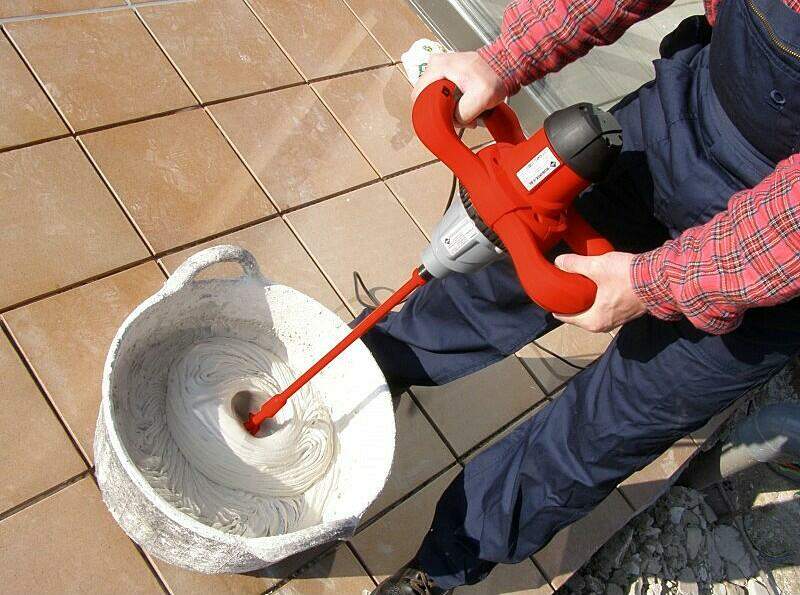 One important thing to consider with underfloor heating is the type of tile you use. Stone resin tiles should never be used on underfloor heating. For these tiles, an S2 adhesive should be used as water content and heating can cause stone resin tiles to curl or deform. Underneath crack matting systems, an S1 should be used as an S2 adhesive is too flexible and will make the matting's effectiveness and decoupling properties void.
S1 adhesive is suitable for internal and external use. This is also the minimum adhesive requirement for porcelain tiles, due to the almost non-porous surface of the material.
Now you know our advice on floor tile adhesive! Share our tips with your colleagues and stay tuned for more advice, tips and tricks on tiling, landscaping, and construction.