Porcelain and ceramic tiles can often be confused with each other. They look alike and share the same colours and sizes but believe it or not, there are huge differences between them. With that, this How to Tile article, we are here to teach you all about how to cut porcelain tile and how to choose the best porcelain tile cutter!
When looking at how it is made, porcelain has added sand to its clay mixture. It's made with heat and pressure, so the result is a harder and denser material than ceramic. It's also less porous and has a very low rate of water absorption compared to ceramic.
Due to it's durability, porcelain has become a very popular material of tile used in installations, particularly in wet-rooms and high footfall areas of the house as well as outdoor and garden projects. Porcelain is able to withstand any climate making them incredibly versatile.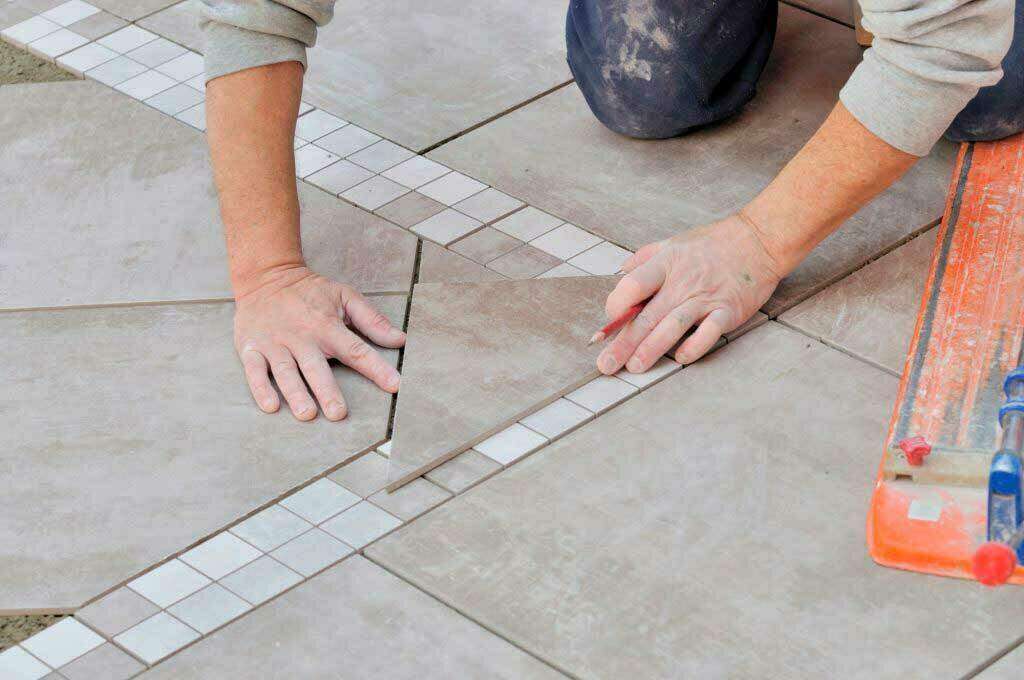 When working with both materials, ceramic tiles are far easier to cut than porcelain. Particularly within areas that require a lot of cutting and specific cuts in order to install your tiles neatly. Porcelain is much harder to cut and often will require a more professional porcelain tile cutter to cut to the same effect.
DIFFICULTIES WHEN CUTTING PORCELAIN
When it comes to asking about cutting hard materials such as how to cut porcelain tile, often there are common risks that you need to consider when attempting to cut porcelain such as chipping.
Although your cutting technique will have an important factor in getting a perfect cut with your porcelain tiles, even the most skilled tilers can have difficulty cutting porcelain tile without the right set of tools.
Having the right tools for the job can be the difference between a good and bad cut.
PORCELAIN TILE CUTTER: THE RIGHT TOOLS FOR THE JOB
When it comes to deciding how to cut porcelain tile, there are a few different methods you can chose to go with. When attempting to cut porcelain tile, it's important to use the right blade or scoring wheel, as you could potentially chip your tile or ruin your tool.
For example, if you use a blade that is not designed to cut materials such as porcelain, you will not only struggle to cut your tile, but you could severely affect the life of the blade and potentially your cutter.
ELECTRIC CUTTERS
Installing porcelain tile requires particular tools and patience. If you are planning to use a wet cutter to cut the porcelain, we recommend using the RUBI DC-250 or the DS-250 Laser & Level.
RUBI DC-250 ELECTRIC CUTTER
The DC-250 electric cutter, is ideal for intensive cutting of stoneware, ceramic and porcelain. It includes a 250mm CEV-SUPERPRO diamond blade, to ensure a good quality cut for various materials.
Furthermore, the DC-250 has a water pump with flow control, allowing you to keep the blade cool during the cutting process as well as a ZERO DUST system, making the cutting process a cleaner and safer environment to work in.
KEY PROS
Electric cutters are great to use if you need to make mitred cuts
With the right blade such as the TVH SUPERPRO diamond blade, you can get a cleaner cut when working with porcelain tile
If you've made an error, such as measuring a wall incorrectly, electric cutters enable you to make extremely thin cuts to porcelain tiles. This allows you to easily make a correction by removing a strip of tile, which you are unable to do with a manual cutter.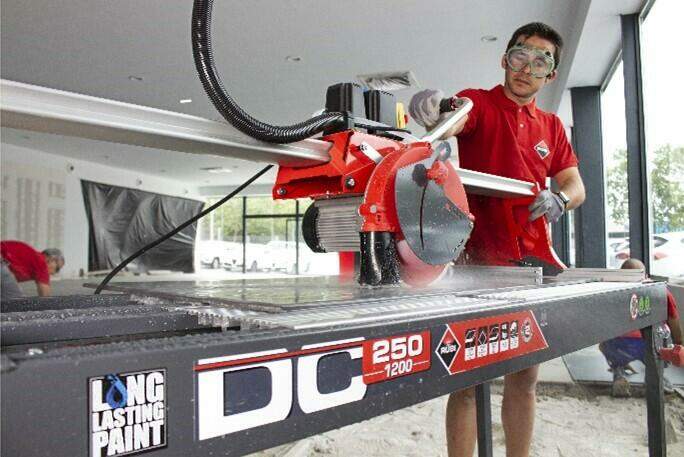 DS-250-N LASER & LEVEL ELECTRIC CUTTER
The DS-250-N Laser & Level has been specifically designed for cutting and mitring of all types of ceramic and porcelain tile. With a water pump and tank system for blade cooling and a 3hp motor, this wet cutter can cut through harder materials such as porcelain and natural stones with greater ease.
MANUAL CUTTERS
There are many benefits to using a manual tile cutter over an electric cutter. For one, manual tile cutters, are generally cheaper and a lot easier to setup and use than electric cutters.
Particularly due to their size, even with larger versions, manual cutters are a lot more portable, therefore making them more efficient for regular use. Due to design and ease of use for manual cutters, professionals are also able to cut tile at a much faster rate using a manual cutter than with an electric cutter, due to the simple score and break action required with manual cutters.
It's also worth noting that with manual cutters, there's no dust created or water needed when cutting porcelain tile. This makes your manual cutter a lot more practical than an electric cutter, as you can easily work both indoors as well as outdoors as opposed to using an electric cutter.
TX-MAX MANUAL CUTTER
The TX-MAX cutter is designed with a breaking power of 1,200kg. The pressure pad is locked by a ratchet mechanism, allowing the user to easily & efficiently increase the breaking force depending on the type of material being cut. This is simply unlocked by a trigger mechanism, allowing one-handed scoring and breaking for faster use.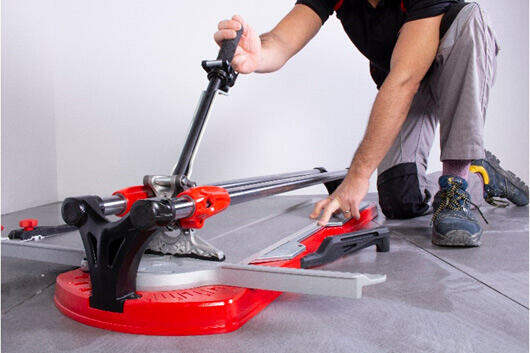 When it comes to cutting tile, harder materials such as porcelain tiles can be difficult to score and break. Often it may take a little more time and effort to score the tile and apply pressure repeatedly along the scored line to efficiently cut the tile and not cause it to snap off the scored line.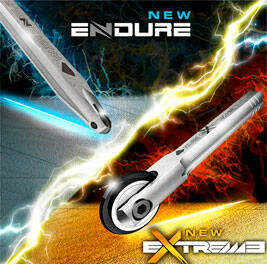 For this, we recommended to use an extreme or endure scoring wheels, which will allow you to cut deeper into the surface of the tile, with less pressure. This will allow for an easier and more accurate cut which will also help to give greater ease when it comes to snapping the tile. To snap the tile, with a nice clean break, score along your tile, making sure to place the breaker bar at the end of the tile. Then slowly applying firm pressure evenly across both sides of the tile, if you have scored correctly the tile will snap cleanly across the score-line.
One of the disadvantages with using a manual tile cutter, is that you will have difficulty removing any strips or make thin cuts to porcelain tiles if needed. In cases like these, we recommend using a porcelain tile nipper. Tile nippers are especially great for narrow strips of 1cm or less, that professional tilers often have to remove and are unable to cut with a manual cutter.
PORCELAIN TILE NIPPERS
An essential tool in any tiler's arsenal, tile nippers can be used to quickly and easily nip small pieces from porcelain tiles to ensure they fit perfectly.
To use tile nippers, mark the strip of tile you need to remove, so you can follow the line along the length of the tile and score the tile along the line using your manual cutter. When using tile nippers, for straight cuts we recommend starting from the corners of the waste area with the nipper held at a slight angle. This is to help ensure that when snapping, the tile doesn't snap in an uncontrolled way off the scored line. This can often occur if you begin using your tile nippers in the middle of the scored line.
Once you've used the tile nipper all the way to the marked line, if the cut edge is going to be exposed and you'd like to give the tile a cleaner finish, use a polishing pad to smooth any rough edges along the tile. We suggest using the RUBI Diamond Polishing Pad, specifically designed to be used on porcelain material.
SLIM SYSTEM CUTTER
If you are dealing with large format porcelain tiles, you may struggle with using a manual cutter. However, for the regular cutting of large format tiles we recommend using the SLIM SYSTEM CUTTER. This is a manual cutting system, specifically designed for the cutting of large format tiles and materials such as porcelain tile.
This system is made up of aluminium guides, suction cups, an extreme scoring wheel roller guide and breaking pliers. The guide is fixed in place to the tile using the suction cups.
When setting your guide, always set 10mm from the edge of the guide itself, due to the gap between the guide and scoring wheel. Using the aluminium guides facilitates a straight and perfect score, without deviations.
Once the tile is scored, the breaking pliers are then used to gradually separate the tile from the scored line, reducing the risk of breakage and consistent clean cut along the edge of your tile.
We hope you've found our blog on How to Cut Porcelain Tile useful!
For more tiling tips and tricks on how to tile, please check out more of our blog articles here.