Porcelain tiles are the most popular option in the growing tile market, and when you look at their quality, it's easy to see why. The problem with porcelain comes down to the preparation. When you use a porcelain tile cutter, it can be easy to chip the brittle porcelain layers, effectively ruining your tile.
Compared to standard ceramic tiles, porcelain tiles have superior durability against heavy foot traffic, chemical abrasion, and impact. Tile installation can be expensive and labor-intensive, especially when you're replacing an old layout. With porcelain, you get lasting value. This is a high-performance tile that can manage the wear over the years and save you time and effort in the long run.
If you make the extra investment for porcelain, you need to make every tile count. We'll help you protect your porcelain tiles with these handy tips on the proper techniques to use when working with a porcelain tile cutter.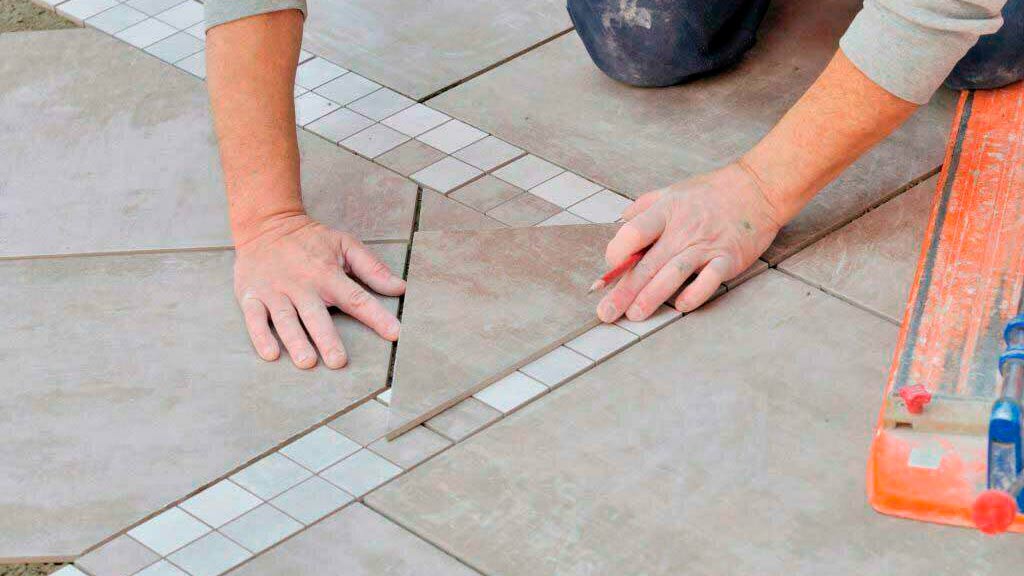 Wet Saw: The Best Porcelain Tile Cutter
If you do bulk tile or if you are willing to invest in the best, a wet saw is the go-to option.
The RUBI DC-250 is an excellent option if you need intensive cutting power for harder porcelain and natural stone. The controllable water pump keeps the blade and tile cool while reducing dust, making your work more accurate and safer. With an adjustable arm, this wet saw is ideal if you need to make precision mitered, beveled, or thin cuts.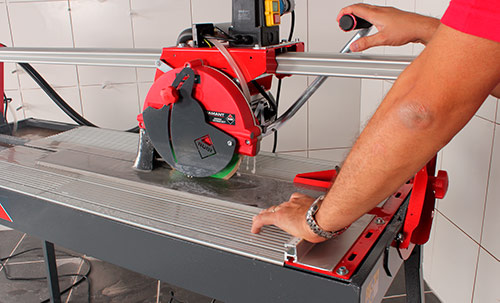 Choose Your Blades Wisely
When you are using a wet saw, it's crucial to choose a diamond blade for porcelain tile. The DC-250 comes with a CEV-SUPERPRO Ø250 mm diamond blade in the package so you have everything you need to get started.
The diamond blade is essential due to its superior durability, ensuring a clean cut for each tile. There are many different blade designs and thicknesses available, and the one you pick will depend primarily on the thickness of your tile and cutting speed you need.
How to Cut Porcelain with a Wet Saw
With a plunge saw like the DC-250, set your tile face up on the platform. Mark the cut line with a wax pencil to guide the saw. While you are sawing, whether you use a wet saw or a manual tool, gentle pressure and consistent cutting speed are essential to ensure a smooth cut.
Notch the tile about 1-2 inches on each end of the line, and then cut the entire tile. This keeps the blade from exiting the tile during the cut, which can cause splintering at the edge.
To help maintain the tile's top layer as you cut, run a length of masking tape over the line where you'll make the cut. Then, mark the line on the tape and cut.
A Tile Cutter
A manual tool is more practical for many DIY projects, as it's much cheaper and can get you great results in no time.
One of the essential differences between porcelain and ceramic is the density. Porcelain is a much denser material, which helps it resist water absorption better than ceramic. With that in mind, you need to be discerning with the types of tile cutters you choose.
Choose the Right Tools
If you want to cut porcelain or large format tiles, the RUBI TX-MAX is a heavy-duty and versatile manual tile cutter that can handle these kinds of projects. Unlike many other manual tools, you have the option to make angular cuts with a revolving square. With its powerful breaker mechanism and fluid slide function, the TX-MAX is perfect if you want precise porcelain cuts every time.
Along with your tile cutter, you need to get the right scoring wheel to cut deeper into the porcelain surface without force it. By opting for a RUBI EXTREME scoring wheel, you get better performance out of the tungsten carbide design. These wheels supply smooth cuts with minimal pressure on all types of porcelain tile surfaces, with the reliable consistency you need for larger projects.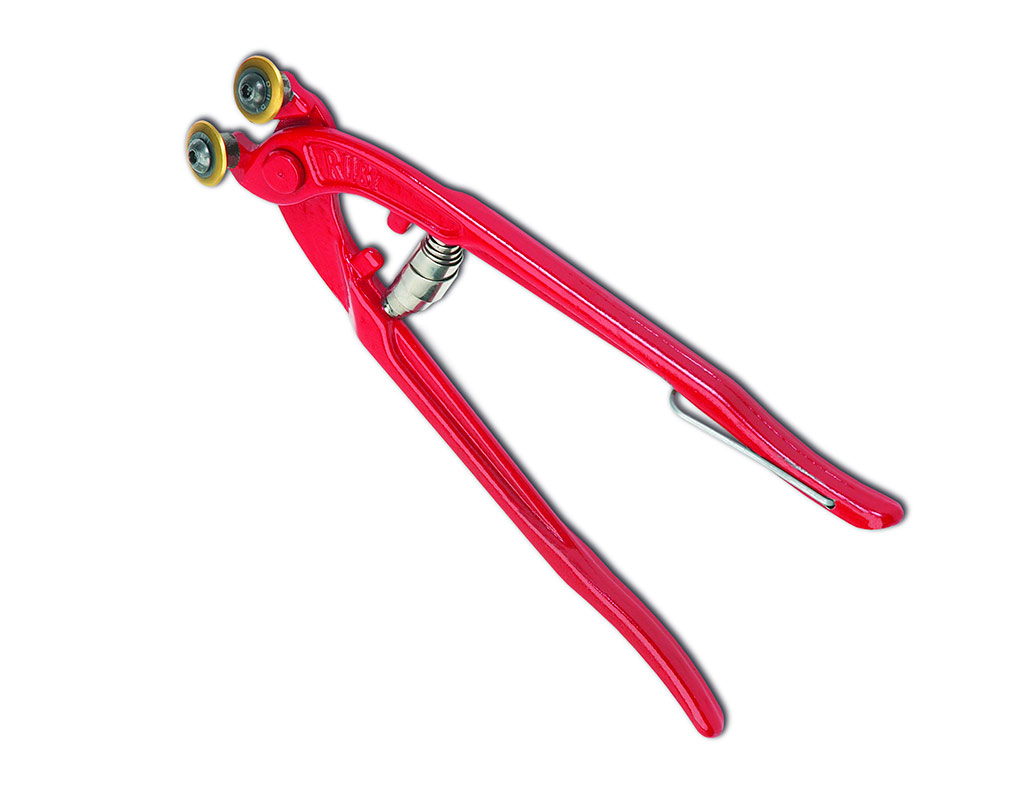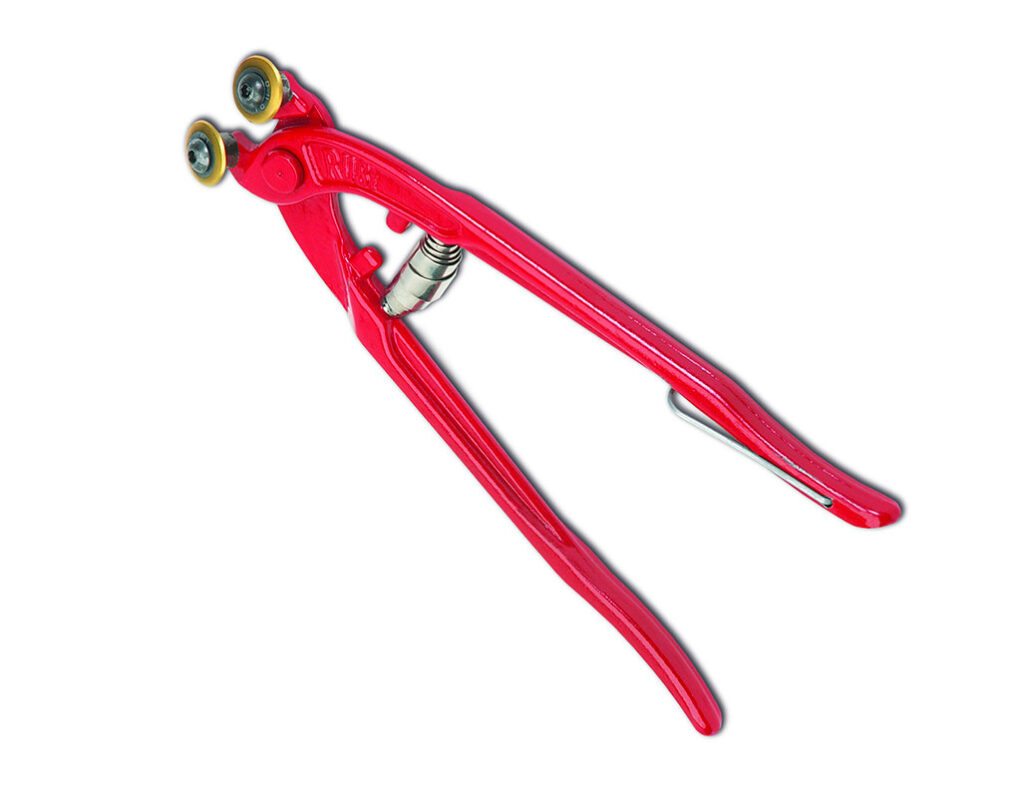 Using Tile Nippers to Cut Porcelain
A pair of tile nippers are an essential part of the tiler's toolbag, coming in handy when it's time to finesse a small piece of tile or make circle cuts. Like your tile cutter, you'll want to upgrade your nippers to the RUBI nippers for porcelain tiles. The tungsten carbide scoring wheels offer lighter and smoother penetration to ensure a clean score on narrow strips under 1cm wide.
To get a clean break once you make your cut, RUBI parrot nippers have a similar tungsten carbide design to handle porcelain.
Tile Nipper Tips
When making circle cuts in porcelain, mark your score line and use your wet saw or manual cutter to trim back the edges so that you can easily work with your tile nippers.
For straight, narrow cuts, score your line with your tile cutter. Position the tile on the edge of a surface, such as a workbench, so that the scoreline is on the edge.
When nipping, start with the two ends first and work your way toward the center of the scoreline. Starting at one end, fit the tooth of the nippers in the scoreline and start taking small bites out of the tile by applying firm pressure.
You don't want to go too fast while nipping, as that can damage the tile. If you have a stubborn piece, score it deeper and try to nip it again. If you have to apply too much force, you'll likely break the tile the wrong way.
When you're done nipping, you'll often have a rough edge, especially where the nips met. Take a tool like the RUBI Diamond Polishing Pad, to smooth out the sharp edges.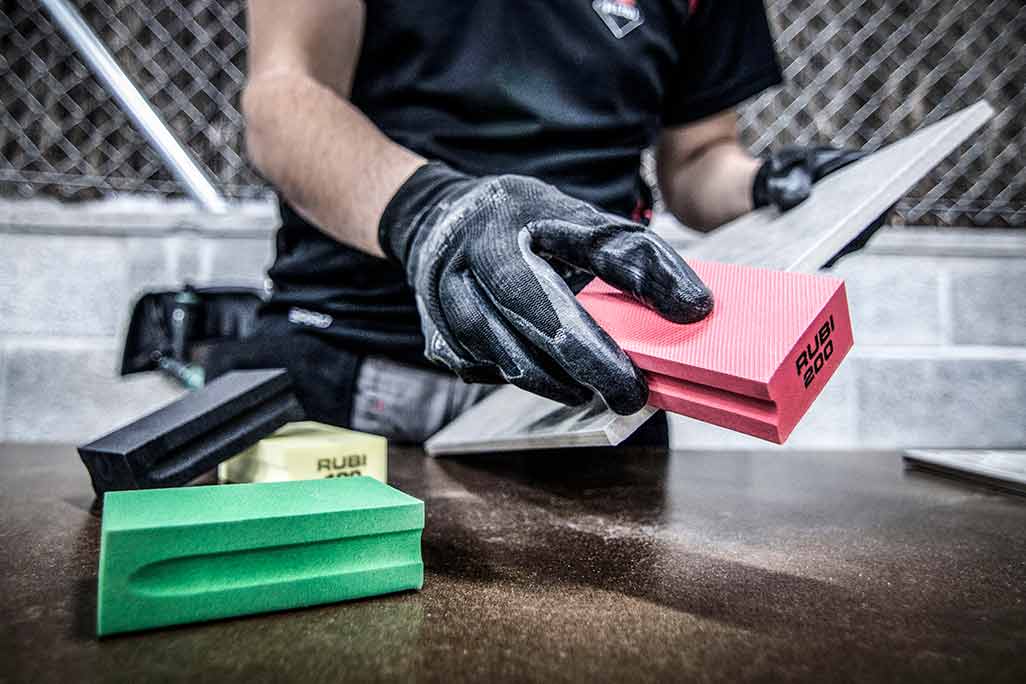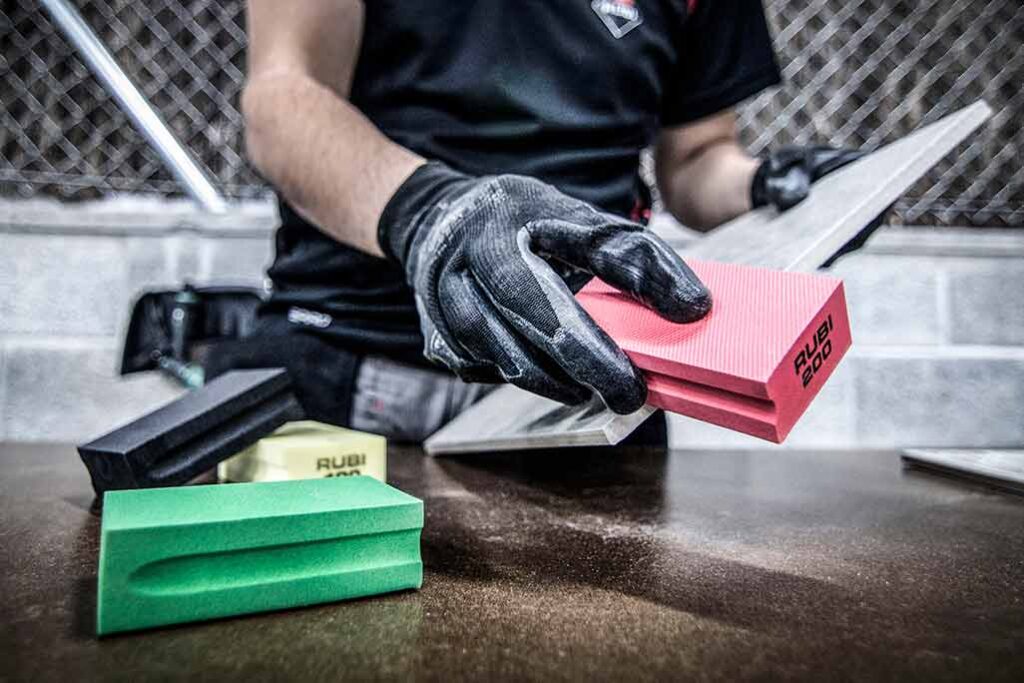 Be Smart When Using Porcelain Tiles Cutters
The most important porcelain tile cutter tip is to approach every job with the right equipment, from your cutting tools to your safety gear. Always wear goggles, protective clothing, gloves, and a dust mask, and check that your cutting instruments are in good condition. By taking extra steps to make sure you're fully prepared, you'll make your next porcelain installation a success.
Need more help with your tile installation? Follow our blog for expert insights that guarantee a professional finish with every porcelain tile project.