In 2018, structural projects consumed approximately three billion square feet of the famous ceramic tile. For the longest time, cement grout has been commonly used by tilers to conjoin these ceramic tiles. As great as it is, cement grout has become an expense that many are re-considering. It's also not reliable for rooms or outdoor areas that receive a lot of traffic daily. However, which other option is better and available for grouting? Tilers are turning to epoxy grout for indoor and outdoor home tile sealing.
Epoxy grout is one of the many types of grout available to tilers, but how is it different from cement? Learn everything you need to know in this guide.
Four Main Types of Grout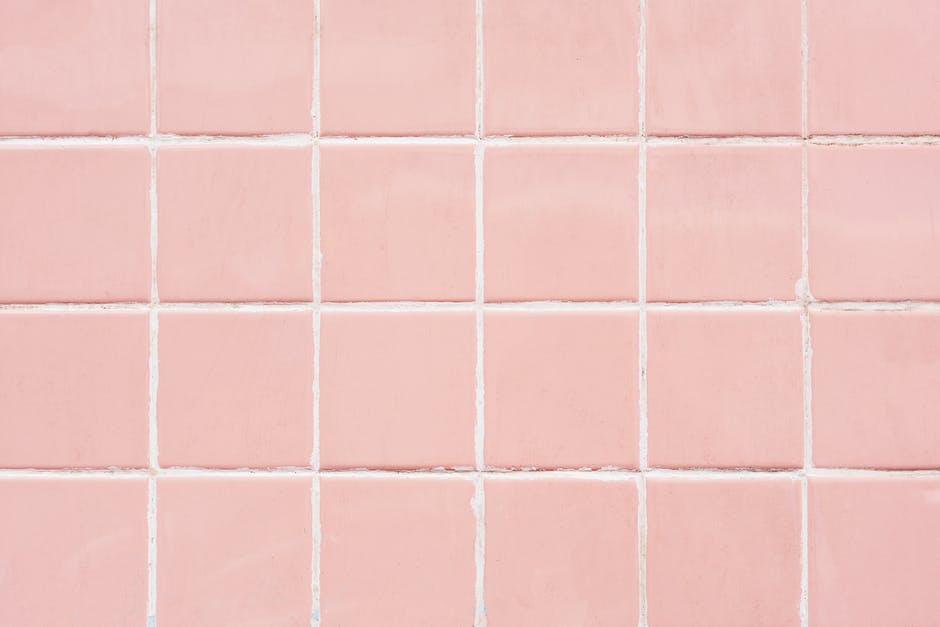 Grout types goes as follow:
1. Sanded Grout
Cement grout comes in two types; sanded and unsanded (also referred to as non-sanded). As the name suggests, sanded grout is a mortar that's added some sand to it. This grout type is favorable for grout lines sized above 1/8 of an inch. Because of the presence of sand in the mixture, the grout provides extra strength to the joints.
Ceramic tiles and stone tiles are known to have large grout joints. Sanded grout makes a structure more irrepressible to wear and tear. This feature is the reason behind long-lasting structures. Unfortunately, sanded grout attracts dirt and is very absorbent. For this reason, you're advised to seal the grout immediately after application.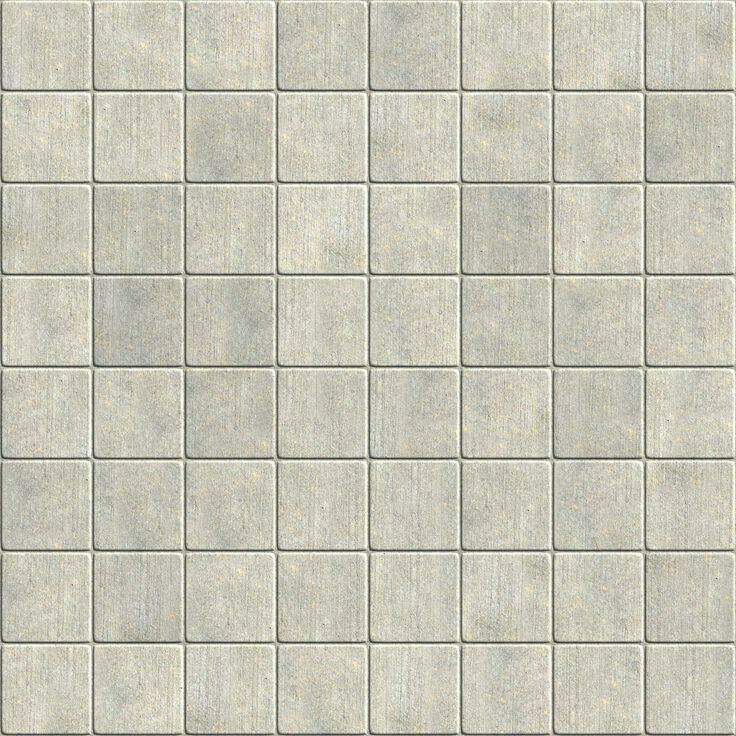 2. Unsanded Grout
Unsanded grout is a mixture of water, cement, and non-sand particles. It's used in grout joints below 1/8 of an inch. Its lack of abrasive particles makes it a bit weak and shrinks when applied in larger grout joints. When it shrinks, it exposes the grout lines.
Unsanded grout is excellent for bathroom floors and walls, as well as with ceramic tiles and marble. Natural stones perform well with this type of grout.
3. Furan Grout
Furan grout is made up of polymers of furfuryl alcohol, making it resistant to wear, tear, scratches, and stains. It has high similarities with epoxy grout and is also suitable for industrial structures.
It's important to note that since it uses alcohol, no water is added to the mixture. Furan grout is best used in chemical handling areas since it has high chemical resistance.
4. Epoxy Grout
Here goes our favorite grout! Epoxy is a leading grout mixture made of epoxy resins and hardener that make this grout very strong and durable.
Over the years, many tillers have preferred to use epoxy in industrial structures. Today, people have become fond of applying it in their homes for stronger structures in the kitchen, bathroom, and tiled fireplaces among others.
Reasons why you should Choose Epoxy Grout
Here are five reasons for its hype:
1. They Call it Bomb Proof
Bomb proof could be a bit of a stretch, but epoxy has a reputation of being stronger than the tiles used. Its composition brings about versatility and magnified robustness. This has made it the best grout for high traffic interiors and exteriors.
In homes, the living room and hallway experience most traffic throughout the day, compared to the bedroom. Outdoor high traffic areas include malls, restaurants, and hospitals. Not sure about bombs, but heavy machinery can't crumble or crack this grout.
2. It's Non-Porous
Most of Epoxy grout's notable features are based on its non-porous aspect. Non-porous means that the grout is unable to pass through the air and other contents such as liquids. As it repels other substances, it also becomes stain resistant.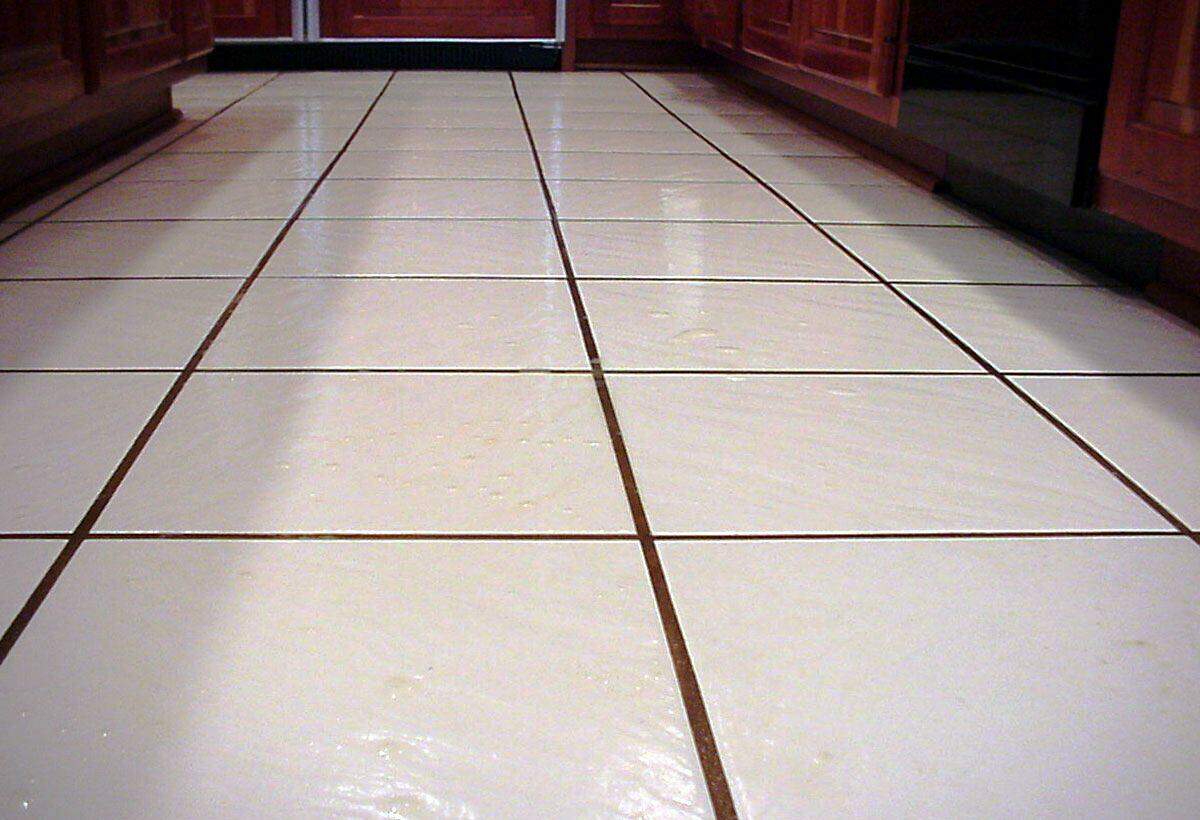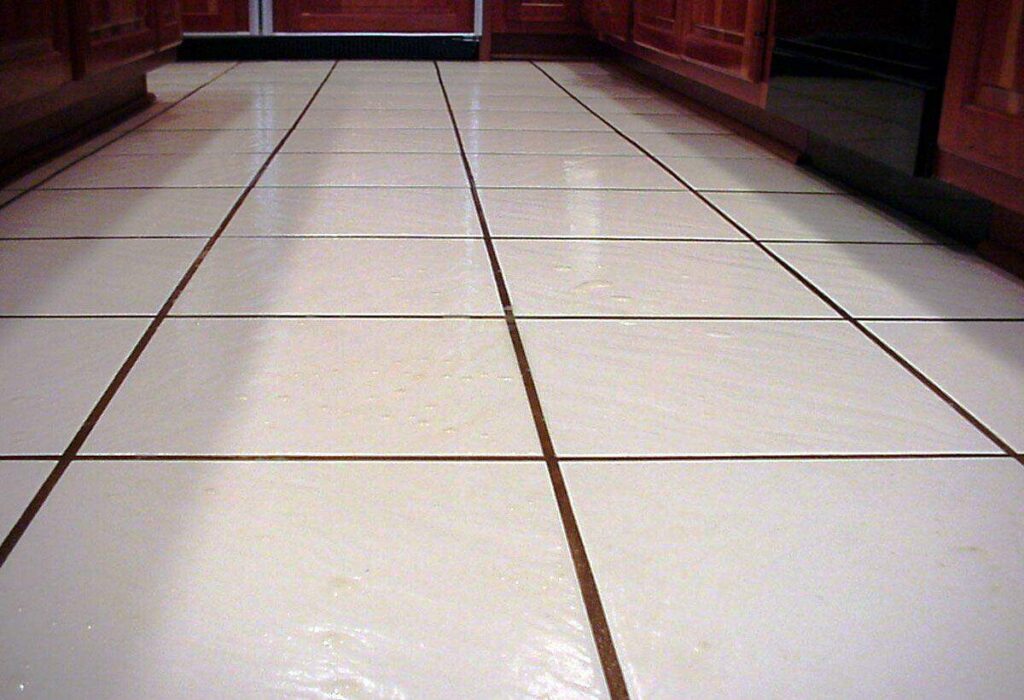 This makes it perfect for wet environments like bathrooms, chemical handling rooms like laboratories, and stain prone areas like the kitchen backsplash, floor and walls. You'll not have to worry about what substances you handle in your home or business setting when you apply epoxy grout.
3. Doesn't Need a Sealer After Application
Epoxy grout solidifies quite fast as compared to cement grout, and the fact that it's resistant to other substances, you need not worry about sealing the surfaces. Careful application of the grout and considerate cleaning of it will work just fine for years to come.
4. The Grout Doesn't Discolor
Nothing's as bad as having a structure's color changing from one week to another. When shampoo drops and stains your cement grout, its components might cause discoloration.
Splats of oil, soap dish, food color, and such like substances found in the kitchen can also change the color of your grout when they come into contact. Have you filled your joints with Epoxy grout? Then this is no longer your worry.
5. Color Variation
Epoxy grout comes in a variety of shades. Forget the good-old grey; would you like some mocha? There's brown, tan, and many other options for you.
So, you not only get to pick your color of choice but also maintain that color all through the structure's life.
Types of Epoxy Grout
There are three best types of epoxy grout including:
Laticrete Spectral LOCK Pro Premium
SpectraLOCK Pro Full unit
Ceramic Tile Pro Super Grout Additive
Laticrete is currently the best epoxy grout in the market. It comprises of epoxy, hardener, and sand.
The sand comes in different colors and dazzles used to create shiny effects. It's excellent on ceramic tiles, marble, stone tiles, or glass.
Epoxy versus Cement Grout
If at this point you're second-guessing your initial cement choice of grout, well, here are more reasons to substitute your decision with Epoxy grout:
Cement grout shrinks over time while epoxy maintains its durability, hence doesn't shrink, crack or crumble.
When using cement grout, you need to know it is too lightweight for dense traffic settings, hence if you're working on a business structure, epoxy's strength will come in handy.
Has to be considered that cement grout is highly porous, making it non-resistant to chemicals, stains, and liquids. Coming into contact with these different substances can make the cement grout shrink or crumble faster. Epoxy is non-porous; hence, it escapes such reactions.
Because cement grout is easily stained, it becomes harder to clean. You can clear the stains on an epoxy grout with one wipe.
Do you fancy the color of your cement grout? Sadly, this won't last. Certain chemicals will discolor the grout making your structure lose its appeal. Again, epoxy doesn't allow passage of chemicals or whatever related reactions. Therefore, whichever color you choose, you'll forever have it.
It's evident from this list that using epoxy grout is a 180-degree turn from using cement grout. Unless you're in the business for regular maintenance, epoxy grout is the way to go. But like everything with an advantage, epoxy comes with its challenges too.
Tips for Applying Epoxy Grout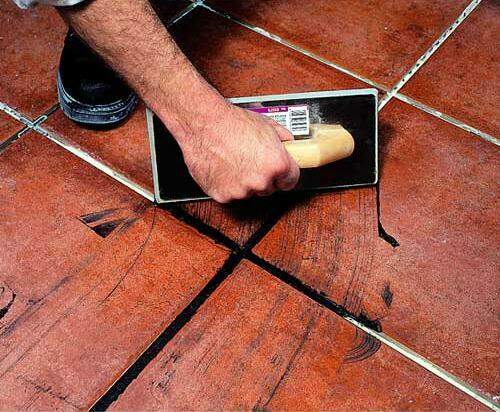 Epoxy grout is quite a challenge when it comes to its application.
It takes a short moment to solidify after you activate it. So, you have two options. One, you can enable a chunk of this grout, divide it and refrigerate the part you're not using at the moment. Two, you can only activate the quantity you need for the section you are working.
Remember its ability to solidify fast, so if you choose to activate the grout in bits, be very fast in applying it. As usual, you'll need to clean up excess grout after application before it solidifies on top of the tiles. To achieve this with speed, work with a partner, and let them clean up behind you.
The most important tip is to divide your structure into manageable sections. The mixture is also quite heavy, requiring a lot of strength to smear it around. Depending on how much you can handle at once, make the sections as you can.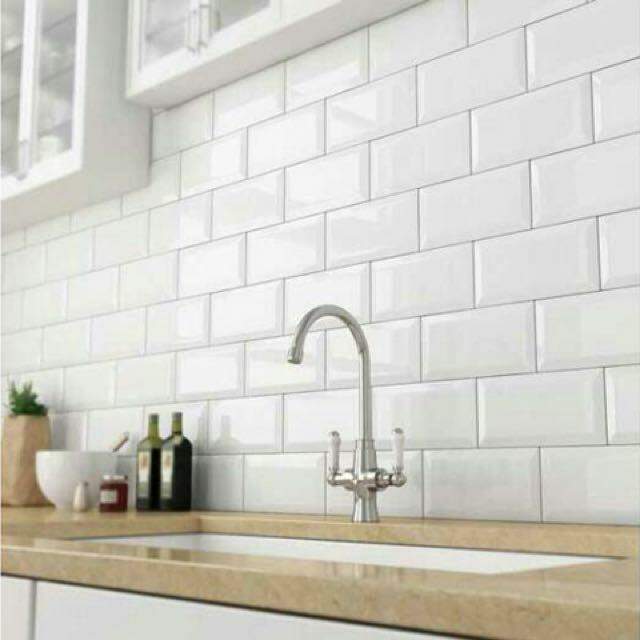 Epoxy's Greatest Disadvantage
We can all agree that the application process is rather hectic, mostly for those DIY attempts. Therefore, the rules of application are a significant disadvantage as well. However, if you're looking to hire professional tilers, you'll meet the challenge of cost.
Many tilers often use epoxy grout in industrial settings, hospitals, laboratories, restaurants, and such substantial traffic places. Such projects are budgeted on the higher end of costs. If you're doing a simple backsplash in your kitchen, the prices might drive you nuts.
But, here's the catch. With epoxy, you've a forever-lasting structure that won't scratch your lovely tiles. Isn't that worth any amount? In the long run, you'll end up saving more money.
Choosing the Right Grout and Application
When selecting the right grout for your project, consider the size of the joint. When the joint is vast, the grout has to be coarser and vice versa.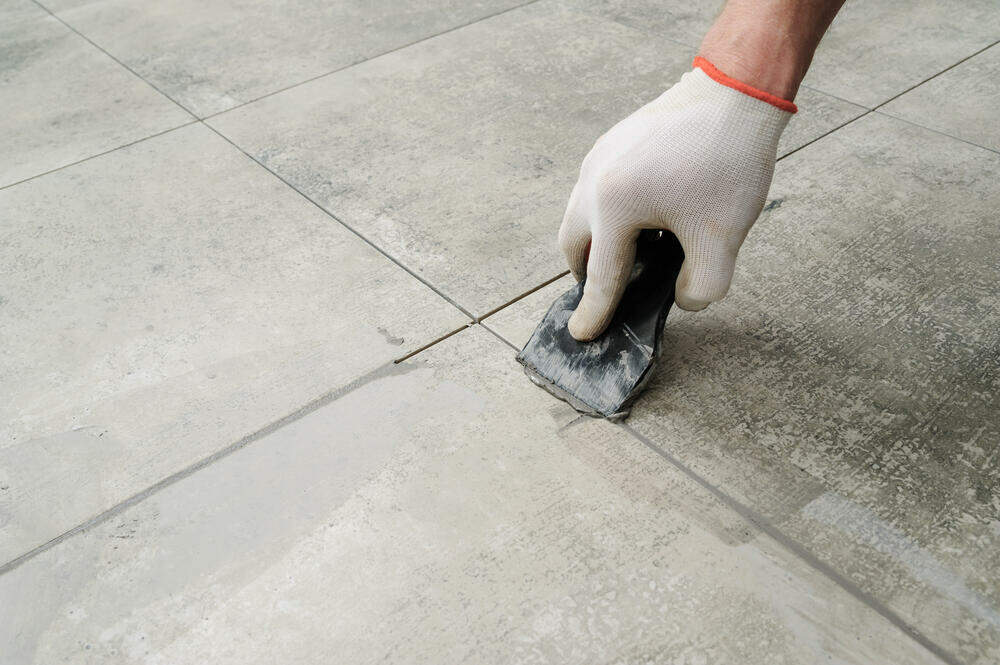 Grout application might seem easy to do. However, without extensive training, you might mess up your tiles.
This is why we recommend hiring a professional tilers to do the job for you. A professional will also be able to advise you on the best grout to use as per efficiency and cost.
If you're relatively good at applying grout and are thinking of getting epoxy grout, then gather a few friends to help out the tough job.
Are you getting ready to tile and grout up your home or a business structure? Contact us to purchase the best products for your tile installation project. At RUBI Tools USA we have an extensive line of grout-cleaning-tools, the best superpro-sponges-floats-and-pads in the market and mixers-and-paddles that will make your grout installation part of the process a breeze.
Product demonstration video specially made for removing traces of epoxy joints in glazed ceramic surfaces, porcelain tiles, glass mosaic and tiles. Its high viscosity allows for convenient application in both horizontal and vertical surfaces.