In recent years, the growing implementation of safety standards has increased the usage of the so-called "personal protective equipment" (PPE). But, do you know your options?
Although there are no mandatory safety products to use while laying ceramic tiles, most construction jobs require personal protective equipment. The intention of this post is to give an overview of the most recommended safety equipment, including the main reasons to use them.
First, let's recap what you can do to keep your face (mouth, nose, eyes, and ears) safe in construction jobs. When making cuts with electric machines – especially those used for dry cutting (grinders, for example) – you must protect your airways with a mask, using either a disposable felt or a replaceable foam filter. Usually, felt masks come impregnated with antibacterials, so it is important to check its expiration date. Eyes may also suffer injuries caused by glaze or ceramic particles, so you should use a goggle that allows you to work without losing visibility.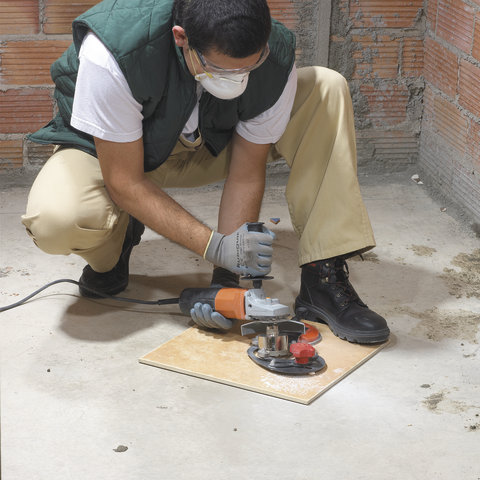 When the noise level exceeds 80 dB (noise pollution), you must cover your ears with an ear protector to avoid discomfort or possible injuries.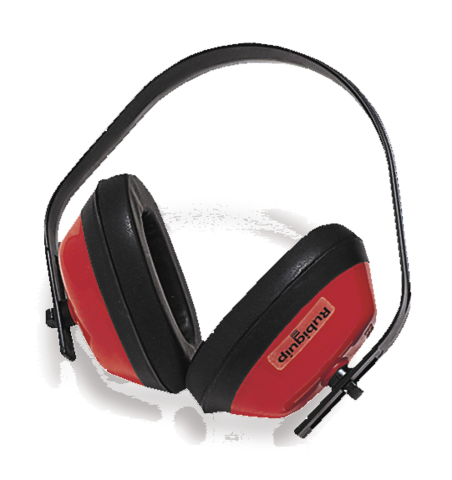 Your back, especially the lower back, may also suffer considerably when adopting uncomfortable working positions or moving heavy objects (like boxes of ceramic tiles). In most cases, a lumbar protector can prevent back injuries. Remember that one of most important functions of a lumbar protector is to offer comfort. You must wear a lumbar protector at all times, so the less you feel it, the most pleasant for you. The lumbar protector also provides you with extra compression to lift or move heavy objects. You can get this compression if the lumbar protector is equipped with a special belt designed to hold the lower back while lifting heavy objects. After the effort, you may loosen the belt and continue working without the tightness of the lumbar protector.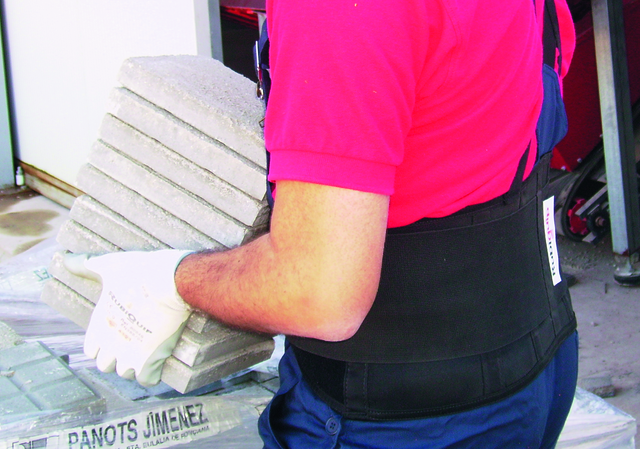 Knees are also most likely to be damaged in construction jobs. Too many hours kneeling on ceramics may be a potential cause of long-life injuries. The best way to protect this body part is by wearing kneepads. Kneepads must comply with the EN 14404 norm, which ensures that a particular model meets the minimum protection requirements. The benefits level (the higher, the better), the buffering capacity of the used material, and comfort are the most important issues to consider to choose the right kneepads.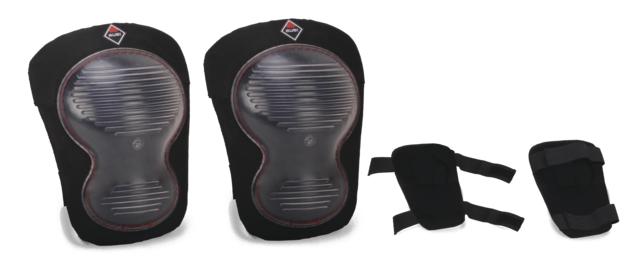 In this regard, the ergonomic seat RUBI SR-1 – while not considered as a personal protective equipment– provides proven benefits for professional tile setters. This equipment is made of high strength aluminium and allows you to maintain an ergonomic and comfortable position. It also helps you reduce fatigue on your back, knees, and ankles when you are kneeled or in a rest position. Additionally, its seven rubber wheels ease sliding trays through the working surface.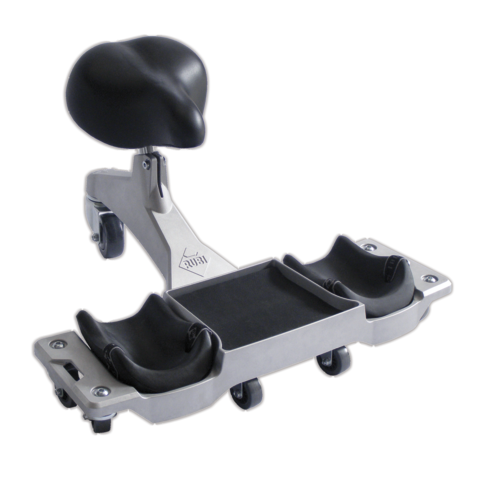 When it comes to hands, any tile setter knows they have to be protected in some way. Wearing gloves is widely recommended to manipulate chemicals and work with ceramic tiles, especially cut or broken pieces.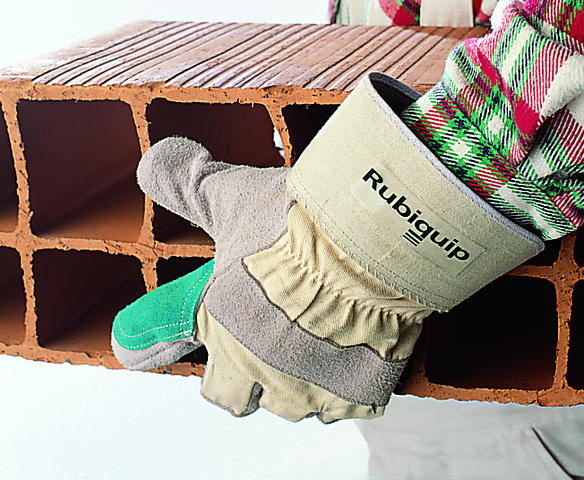 Finally, how should you protect your feet? Using the right footwear for construction works is a critical issue. Safety footwear may be classified based on its security level (S1, S1P, S3, S5, etc.) and features (resistant sole to steel punctures and tearing, waterproofing, abrasion resistance, slip properties, and more). The more features the footwear meet, the higher the security level. However, you must consider additional qualities to select the right footwear (flexibility, for example). When laying ceramic tiles, you must usually adopt "low comfortable" positions. If you are not wearing flexible shoes, then it could become an unbearable problem. Another relevant feature is breathability, meaning that the footwear must provide the proper perspiration to prevent the appearance of fungi in nails, toes or skin.
That's it! I hope you find these indispensable basics about personal protective equipment useful for your daily safety at work.