Did you know that the global drill bits market size was valued at $1,459.62 million in 2018? The industry is projected to reach $2,101.21 million by the end of 2025, growing at a CAGR of 7.5% between 2021 and 2026. However, drilling tiles is something most unskilled people tend to shy away from. There's always fear that the tile will crack or break, potentially ruining the entire tile installation if there aren't tiles available to replace the single broken one. Fortunately, the job becomes as easy as drilling through wood with the right tile drill bit. There are different types of drill bits for different jobs, so you need to understand how to choose the right one.
This post gives you tips on choosing the right tile drill bit for your project.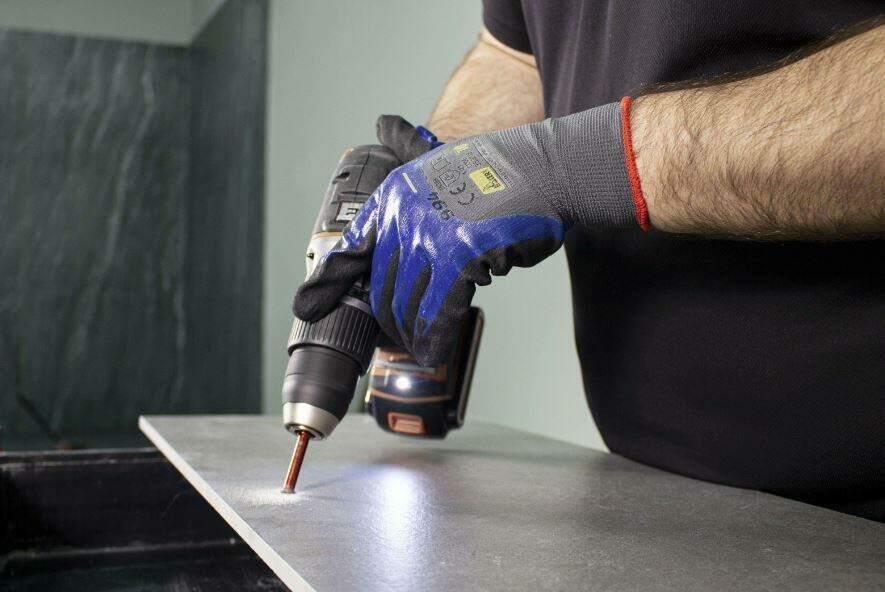 What Is a Tile Drill Bit?
Drilling a hole on a ceramic tile is often a tricky affair because it can easily shatter. While you can still use a regular drill bit, it usually makes a rough and ugly hole with cracks at the hole's edges.
Tile drill bits with tungsten, carbide, or diamond tips are among the best tile drill bits available. Such drill bits will quickly drill into the tile while reducing the chances of chips and cracks.
This ensures that you can complete the job swiftly and efficiently with a professional finish.
Types of Drill Bits
When going to purchase a drill bit, you need to know what you are looking for.
Apart from considering the best tile drill bit, you should also focus on the type of tile installed on the house. Glazed ceramic tiles often require a carbide bit, while porcelain and glass tiles call for a diamond-tipped bit because they are much harder.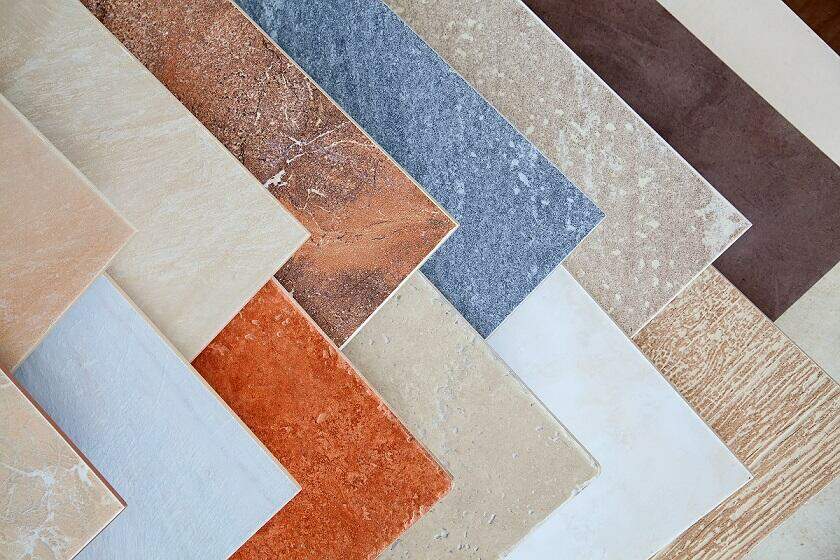 Don't worry if you don't know which type of tile is installed in your house. The easiest and fastest way to tell the difference between the various tiles is by looking at their edges. Porcelain tiles may be glazed, but most are not, as they do not need a glaze to be waterproof.
Even when glazed, not much changes in porcelain tiles, which often have the same color as the clay body beneath the tile. Ceramic tiles, on the other hand, whether for wall or floor use, have a glaze on top of the surface, giving its color and finish and preventing them from absorbing water.
Carbide Tile Drill Bit
A carbide-tipped masonry bit is the best tile drill bit to use for drilling glazed ceramic tiles. Carbide is a known strong material that cuts through most hard elements that regular drills cannot get through.
The drill is especially good at drilling bathroom ceramic tiles since a regular twist-drill bit can't cut through the fire-hardened glaze. You can use carbide drill bits for making shallow holes on tiles, but most experts prefer using them for deeper holes.
Diamond-Tipped Tile Drill Bit
When in doubt of what type of drill bit to use for most types of material, diamond-tipped bits are the best option to choose. It can drill through glazed ceramics, porcelain, and glass tiles, so there is no need for changing bits on different tile materials.
However, there are many applications for diamond-tipped drill bits, and a small diamond drill bit is recommended for tiles.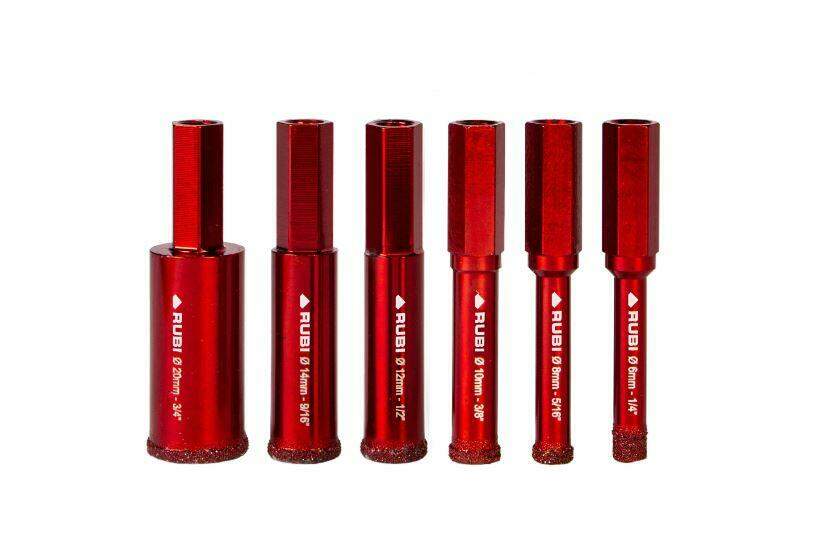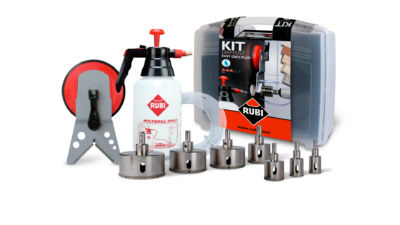 They usually have a solid, flat-end tip available in sizes as small as 1/16 inch to 1/8 inch. While anything with diamonds might seem expensive, drill bits are usually affordable due to their small size.
How to Use a Tile Drill Bit
After you buy a drill bit and place it on a drill of your choice, it's time to put the new tile drill bit into action. Before you start using the tile drill bit, you should ensure that you know the type of tile material in your home.
Most tile drill bits will malfunction if they're used on soft materials like wood and plastic.
Step One: Prepare the Wall or Floor for Success
To prepare an area for tile drilling, start by adhering masking tape to the portion of the floor or wall where you intend to drill. Placing a mark on the tape is much easier and more visible than applying it directly on the tile.
If you are drilling a hole for accessories such as a towel bar, you should use a level to ensure both holes are aligned. Since the edges crack more easily, you should try placing the holes at the center of the tile.
Step Two: Drill Starting At 45 Degrees
When the drill bit is first making contact with the tile, hold it firm and steady and at 45 degrees against the tile's surface. Once you've drilled a groove into the tile to help you keep your drill bit in place as you perforate, you can slowly start rotating the drill bit and moving it into a vertical position. The purpose of this is to help prevent the drill bit from sliding over the tile and out of your control.
Step Three: Use An Orbital Motion As You Drill
Once you have the drill bit in a vertical position, you should rotate it in an orbital motion to help dust escape and to help air enter the hole where you're drilling. This reduces the friction created while perforating and helps cool the drill bit with air. Keep up this orbital motion until you finish drilling.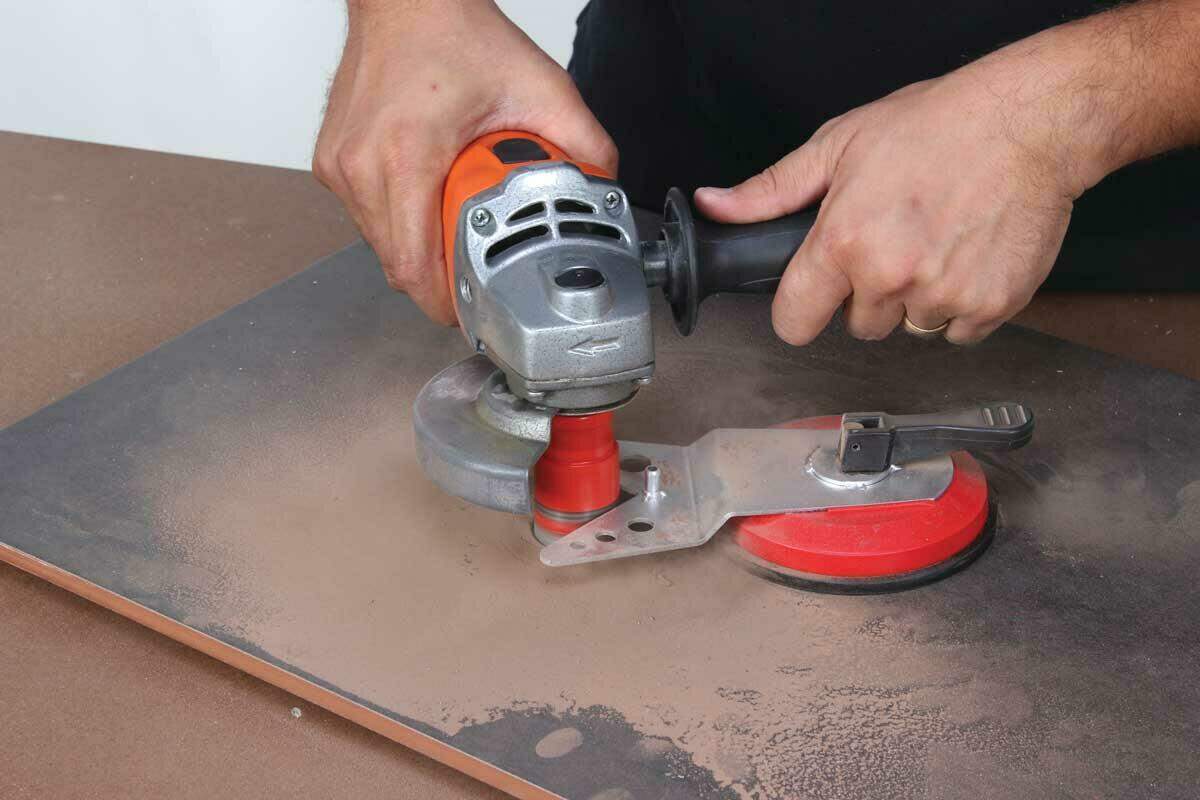 Get the Best Tile Drill Bit From Rubi
Whether drilling through ceramic, porcelain, or glass tiles, there are dedicated types of drill bits for that purpose. Choosing the right tile drill makes your work less stressful and consumes less time with minimal damage.
Since its inception, RUBI Tools has been a brand specialized in quality services and products related to maintenance, cutting, placement, and cleaning of tiles and other ceramic products. RUBI Club is the first club of construction professionals in the world.
The club has members in over 70 countries, making it a large community of professionals with a high level of involvement and participation. Contact us today to talk to our professionals regarding anything related to tile tools.