Style trends of the past could become so specific that within a year or two, they were no longer stylish. As we head into the future, we're seeing a resurgence of timeless tile styles that combine classic interior design with modern sensibilities.
Each year, US homeowners spend a collective $400 billion to remodel their homes. Are you considering investing a sizable sum of money into your remodeling projects? If so, it's important that you choose features that you're guaranteed to like in the coming years.
We love helping our customers come up with tiling ideas for their upcoming projects. Today, we're going to take a look at some of the upcoming tile styles of 2021 that you're bound to love.
Read on for seven gorgeous tile styles that will inspire interior designers in 2021 and the years to come.
Picking the Perfect Tile Style for Your Remodel
Picking the perfect tile style for your next remodel is no small task. A recent study found that as many as one in three homeowners regret some of the decisions they made when remodeling their home.
For many of them, their regret stems from cutting corners or failing to learn everything they needed to know about the DIY projects they took on. However, for some, the regret comes down to aesthetic choices they made along the way.
The tile we use in our bathrooms, kitchens, and other areas of the home often become the focal point of the room. It's important that we choose the color and style that will please the eye for years to come.
One way to approach your tile choice is through the lens of color psychology. According to color psychology, the colors we surround ourselves with have a big impact on our mood. For example, cooler colors can produce a soothing effect while warmer colors can make us feel energized and awake.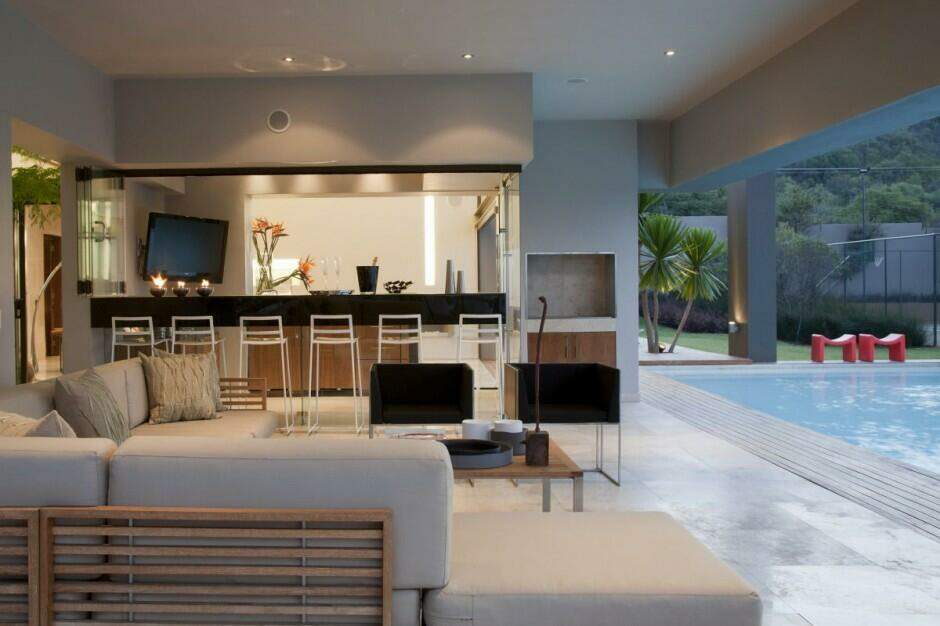 Another approach to choosing the perfect tile is assessing the design styles you're drawn to. Pull inspiration on finishes and organic natural elements not just from magazines and home makeover shows, but from the elements you've already incorporated in your own home. After all, you may like the look of industrial design but find that it's not the right fit for your everyday life.
Ultimately, it's important that you come up with a cohesive plan and consider every style element you'll bring to your remodel before you purchase and install your new tile. Now, let's get inspired by the seven biggest tile styles we expect to see a lot in 2021!
Looking to 2021 for 7 Trendy Tile Styles
The quality of your remodel has a lot to do with the proper installation of design elements like tiles, which is why we offer tons of tips and tricks to help you install your tiles. First, it's time to pick the tile that will bring your remodel together! These seven tile styles run the gamut from classic glamour to mid-century modern fun.
1. Graphic Tiles
A bold pattern can liven up any space and bring together your color palette in an attention-grabbing way. Graphic tiles are growing in popularity and maybe more versatile than you think. You can find graphic tiles in bright or soft colors and subtler patterns are available for homeowners who prefer a more understated look.
The only thing to keep in mind, when working with graphic tiles, is that they make a better accent than a full-room look. If you're going to redo your floor, shower, or backsplash with a graphic tile, you're going to want to pick another tile or material to complement it and allow the eye to rest.
2. Matte Tiles
Matte tile may seem counterintuitive, but you're going to see a lot more of it in the future! The matte look is great for both modern and mid-century modern design styles, as the lack of shine steers this tile away from the classic look. Plus, matte tile is easy to clean and tends to hide all those little watermarks better than a more polished tile, making it perfect for the bathroom or kitchen.
The only potential downside? A shinier tile can help make a small or dimly lit room appear larger and brighter by reflecting any light there is. Matte tile isn't going to contribute to that effect, which means that you may want to reserve matte tile for rooms that are big or bright to begin with.
3. Subway Tiles
In years past, many homeowners strayed from subway tiles because the traditional white rectangular style wasn't visually interesting enough. In 2021, we'll see a surge of rejuvenated takes on the traditional subway tile as they become available in different sizes and colors. Plus, with the right fixtures, even traditional subway tiles become modern and glamorous.
If you're sticking with white, we recommend pairing subway tiles with gold or brass fixtures. Using black grout can create a stunning contrast and help your subway tiles come to life. You can also use white subway tiles on your walls and black tiles on your floors for a truly modern canvas that will create the perfect backdrop for metallic or colorful accent pieces.
4. Neutral Colored Tiles
Neutral colors are the way to go if you want to create a chic but relaxing oasis in your home. Plus, if you're thinking about selling your home in the future, sticking with a neutral color palette is the best way to ensure a good return on investment for any of your remodeling projects.
If you're concerned that bright colors like blue or green may come across as kitschy in your home, stick with neutral tiles. Colors like gray (both soft and dark), beige, cream, and white are going to make a big appearance in 2021 interior design.
Why is neutral so appealing? Neutral tones have a tendency to enhance any natural light a room receives, something that most homeowners want to maximize. They also make small rooms appear larger and low ceilings appear taller, cutting down on that claustrophobic feeling a small space can create.
5. Wood Tiles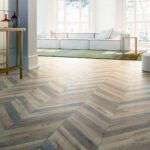 The natural beauty of wood isn't just for hardwood flooring anymore. In 2021, we're going to see an explosion of porcelain tile that mimics the look and feel of oak, maple, cherry, and more. Wood tile allows you to incorporate that natural look into rooms that still need a porcelain finish, like the bathroom.
How do you know if wood-tile is the way to go? A wood tiled bathroom, for example, gives a rustic Scandinavian feel. If that's the look you might go for, then you're going to love it!
6. Hexagonal Tiles
Tile manufacturers are embracing the adventurousness of the modern homeowner by coming up with new and innovative tile shapes. One look that is catching the eye of today's interior designers is the hexagonal tile. Soon, you'll be able to find hexagonal tiles in a variety of sizes and colors, which will really let you play.
Hexagonal tiles are versatile in that you can use them for an entire wall or floor or limit them to a specific accent area. Incorporate a handful of colorful tiles into a mostly-white wall to jazz up a neutral space or go bold with a mosaic-style pattern. These tiles are tons of fun and compliment just about any interior design style.
7. Marble Tiles
Nothing is more classic or glamorous than marble. This durable material is practical and easy to clean but it also looks more expensive than it is, creating a lush appearance even on a budget.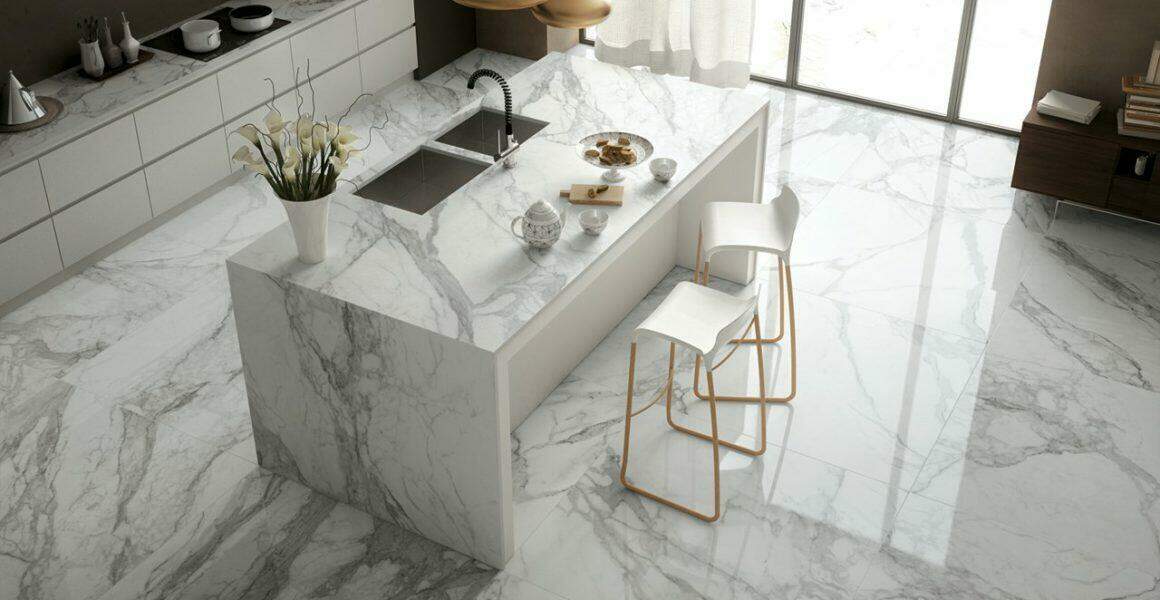 Marble is the perfect solution for any homeowner who loves visual texture but doesn't want to part ways with a natural aesthetic. The veins and colors that appear in marble can create interesting patterns on your floors and walls without going too far into the modern or post-modern direction.
In recent years, we've seen an explosion of bright colors in marble tiles that we'd never seen before. Moving into 2021, we're likely to see a blend of these brighter marbles with classic, softer marbles.
Finding the Perfect Tools for Tiling professionals
If you're getting ready to tackle a big remodel, it's time to start thinking about the tile styles that speak to your aesthetic. Choosing the perfect tile means finding the look that you'll love for years to come. The tile styles we're going to see in 2021 combine timelessness with modernity in a way we're certain you'll love.
To get started on your next tiling project, you're going to need the proper tools and depending on the complexity of your design or materials, might need to hire a professional. Head to our next blog on key reasons to use a pro and our products page to find the most professional, cutting-edge tools to complete your remodel upcoming project.