Whether you're trying your hand at DIY or have just been commissioned for a new tiling project, one thing is for sure: without the right tile installation tools, a seemingly small project can quickly go from being a few days work to an impossible (and expensive) task. Not only do your tiling tools need to be of good quality, but they need to be suitable for your exact needs and materials.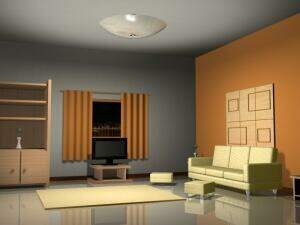 Do you have an indoor tiling project that you're itching to start? You're not alone! Recent research from the Consumer Specialists and the Home Projects Council found that 57% of homeowners started a home renovation project during the COVID-19 pandemic.
Below discover our recommended must-have installation tools for any indoor tile project you are starting in 2021. We'll show you what to look for in your products and even recommend the best tools on the market right now so that you can get your renovations off to a flying start. Let's get installing!
1. A Quality Tile Cutter
It's extremely unlikely that your tiles will neatly fit the space you are renovating from the get-go. A tile cutter will help you fit awkward spaces or lay tiles in a complex pattern so that you can get a professional, clean finish end result every time.
There are hundreds of different tile cutters available on the market and you need to know which ones are right for your job. Not only will the different types of tile cutters handle certain materials and thicknesses but each one will support specific tile sizes too. Make sure you check the dimensions of each cutter before buying, to avoid forking out for a piece of kit that won't get the job done!
Usually, tile cutters come in the following types:
Manual Tile Cutters
Manual tile cutters are ideal for simple tiling jobs that require straight or diagonal cuts. Easy to use and transport, a manual cutter is a right tool for ceramic, porcelain, and extruded tiles that can be cut with the process of scoring and breaking.

Try RUBI's TX Max range of manual tile cutters. With tubular steel guides and ahead with extra-long aluminum slides, the cutters are robust and built to last. The RUBI manual cutters have also been designed to enable better visibility of the cutting area, and provide increased stability thanks to the galvanized steel floating tables.
Electric Tile Cutters for wet cuts


Wet cutters have a water table underneath which the tile cutter sits above. The water facilitates clean cuts by minimizing the friction produced between the cutter blade and the tile. Wet cutters are great for producing precise, neat cuts and are recommended for use with most thick materials. RUBI Tools this 2021 has introduced a portable wet saw that should be part of every professional tile setter.
Tile Grinders
Tuke grinders are designed to cut intricate angles. They can handle thicker tiles than the previous two tile cutters on this list, so they're a popular choice of tradesmen working with industrial projects.
2. A Robust Tile Saw
Tile saws make larger tiling projects easier by using an electric blade to effortlessly cut thick tiles. The blade is often water-cooled to ensure that it doesn't overheat. This is a common occurrence given the extreme friction the blades are exposed to, which can cause rapid wear and tear.
The water also helps to extend the life of the blade, meaning you get the most out of your kit. And it will keep dust and debris at bay which any experienced tiler knows, is one of the messiest parts of the job!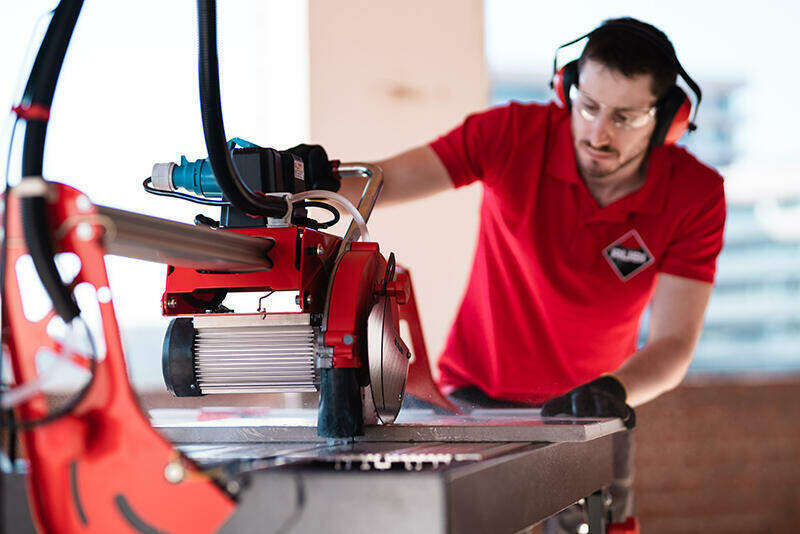 Made with corrosion-resistant stainless steel, high-quality RUBI tile saws can withstand prolonged wear and tear. The family of portable saws are ideal for taking on-site or keeping them at home for your projects. They'll save you time and money as you make cuts quickly and exactly where you need them.
Designed with mobile heads for extra maneuverability, you can get a great quality cut, with a great quality finish from a Rubi tile saw.
3. Invincible Diamond Blades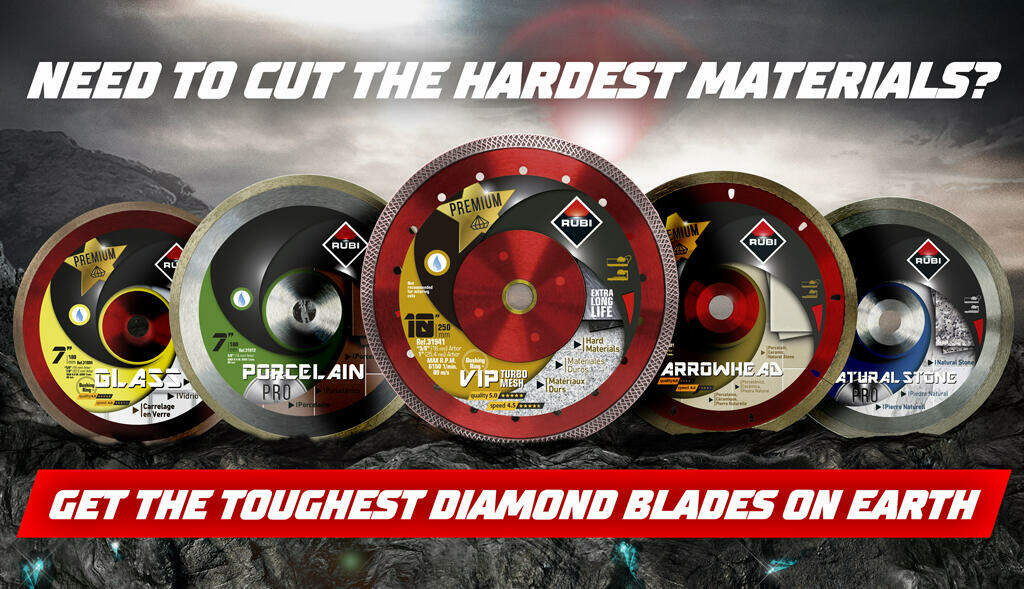 Professional tile fitters will know how important diamond blades are if you want clean, neat tile cuts. Diamond blades are circular saws used for cutting construction materials. Tile installers use them to cut a wide range of tough materials, ranging from concrete to stone.
Diamond blades comprise a steel core with diamond segments. The segments are produced by combining and sintering different diamond crystals with metals to create a durable and efficient blade saw. The more diamond pieces in the blade, the tougher it is and the cleaner the cut you get. Additional benefits of Diamond blades include:
Minimal tile chipping
A faster and more reliable cutting action
Less wasted material
Reduced cutting noise.
The RUBI range of PRO & Premium diamond blades are an excellent choice for tiles looking for a quality blade that will stand the test of time.
Choose from:
Arrowhead blades: specifically designed to cut stoneware, these blades absorb the stresses caused by cutting extremely hard materials
VIP Turbo Mesh blades: these blades cut porcelain, granite, and slate with ease and at a high speed to produce a quality finish
Glass diamond blades: for straight cuts in vitreous materials and glass mosaic. Keep in mind that due to its thin thickness, they are not suitable for miter cutting.
If you work with a variety of materials, choose the blade that will make light work of your hardest material. For example, RUBI's newest Red Cobra diamond blade allows us to make cuts in a variety of materials, such as marble, granite, as well as other natural stones and even some cutting of vitreous materials.. If you regularly work with different materials, it's worth investing in multiple blades, to make sure you're always getting the best cut possible.
4. A Reliable Mortar Mixer
A reliable mortar mixer is a must-have for all indoor tiling projects, no matter how big or small. After all, your mortar mix will only be as good as your mixer! You'll need one to mix cement for your tiles but you could also use it to mix resins, paints, and other materials you use regularly.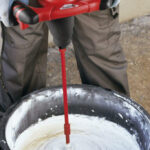 The reason you need a dedicated mortar mixer is simple. Mixers reduce the amount of air in your mortar, which in turn increases its strength. When you're selecting a mixer, make sure there are a variety of paddle attachments for different strengths of the material. If you're mixing a huge quantity or a bigger batch, you'll need a stronger paddle.
Try the RUBIMIX E.10 ENERGY. Its 2-speed gearbox mixes cement and resin with ease, whilst the brushless engine requires no maintenance and increases the lifespan of the product. Plus it's battery-operated, so don't need to worry about finding a socket at your next job.
5. A Levelling System
There's nothing worse than finishing a job only to notice a raised bump in your tiling. Or worst yet, have a client point it out to you when you're just about to issue their invoice. That's why the fifth and final installation tool on the list is a leveling system.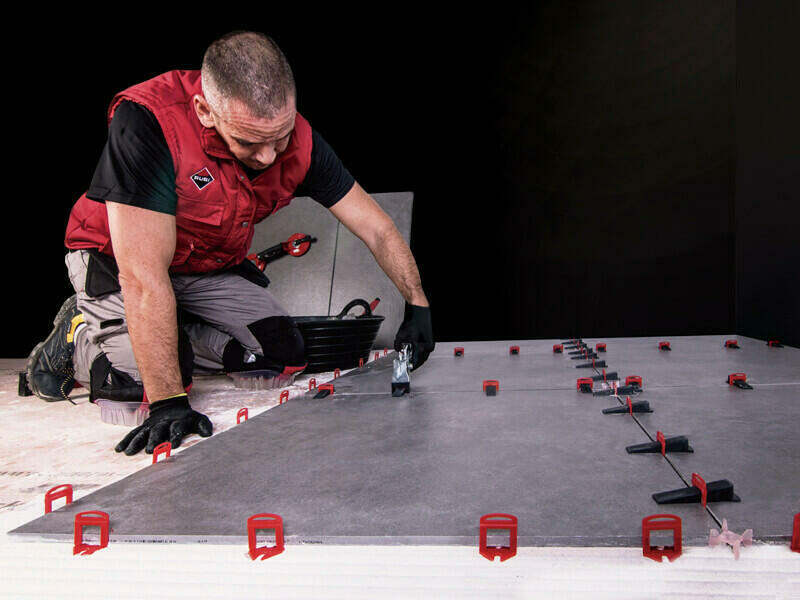 A leveling system prevents the appearance of lumps, bumps, and installation eyebrows (lippage) when you're fitting wall and floor tiles. It also prevents the tiles from moving whilst your adhesive sets. This way you can be confident that you'll have a beautiful, even surface ready to wow your clients.
RUBI Tools USA offers a few leveling systems that with wedges and flanges help press and hold adjacent tiles into position. The DELTA Level System kit, for example, comes with wedges that can be used multiple times (great news for professionals!). It is available with a variety of clips for different thicknesses. The pieces can be removed with an impact such as a kick or a mace once the installation is set.
Additional Tools For Indoor Projects
In addition to the core componentry listed above, you'll need some additional tools to give your indoor tiling projects a professional finish. Consider investing in:
Tile nippers: to easily cut small circular holes in your tiles
Tile spacer: to ensure you're tiles are laid perfectly even for a symmetrical finish
Suction cups: to fit large tiles single-handedly
Rubber grout floats: to make light work of smoothing large surfaces
Good quality notched trowels: for mixing and applying adhesives
Remember, good quality tiling can last a lifetime. Or around 75 to 100 years according to Buildipedia. Invest in the right equipment now and you'll build a reputation for delivering high-quality, durable projects. Which can only help you gain more business in the future!
If you're completing a DIY project, apply the same logic. By doing a first-class installation, you'll enjoy years of low-maintenance tiled floors and walls.
Choose The World Leader In Tile Installation Tools
By choose tile installation tools from RUBI, you can be confident that you are equipped to handle any project, no matter how big or small. From inventing the first tile cutter to developing innovative diamond blades, RUBI has established itself as a world leader in cutting and installation tools.
Like the products in this post? Download our latest product catalog to view the full range or get in touch with the team for personalized sales support.