There is one piece of home decor that's everywhere, from renovation shows to design magazines to your neighbor's house. It's timeless and stylish and fits with just about every interior style. Have a clue what it is? Here's a hint: it's a type of tile installation. It's the classic subway tile.
But what is subway tile, and how did it become so popular? You might be surprised at how this simple piece of ceramic tile rose to such fame.
If you're like many homeowners looking to remodel their homes, you might be wondering how you can incorporate subway tile into your design. Check out these fun facts and a few ways to add subway tile anywhere in your home.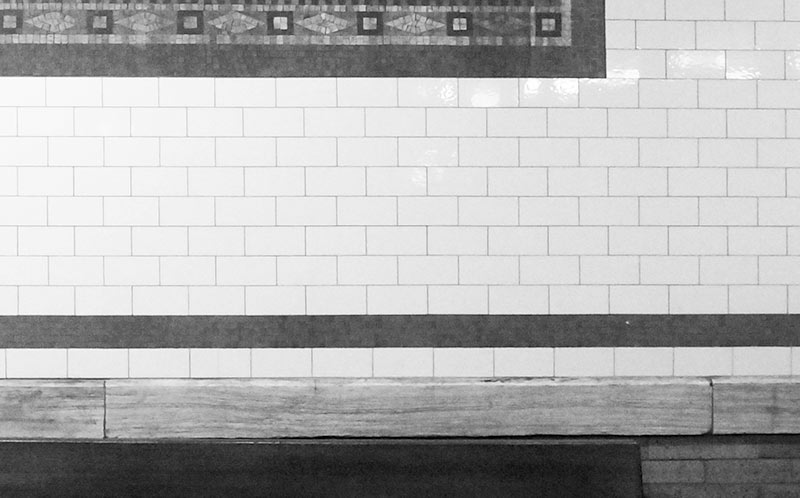 Underground Origins
As the name suggests, subway tile was first used in subway stations in New York City. In 1904, designers were tasked to create a surface that could be cleaned easily while balancing looking friendly but not too sterile.
Designers George C. Heins and Christopher Grand La Farge created glossy tiles with a slightly curved edge now known as the subway tile. These tiles gave the stations a polished and sanitary look.
The first subway tiles are in a now-abandoned station; the City Hall stop on the 6 train. Check it out on a tour offered by the New York Transit Museum.
Clean and Tidy
Renown for keeping New York subway stations clean, the transition into the home was a natural step. The glossy finish makes these tiles stain-resistant and easy to clean.
That's why they're popular for bathrooms and kitchens, where many homeowners spend hours scrubbing to keep these rooms squeaky clean. These sanitary properties make them the smart choice for busy homeowners.
An Inexpensive Option
If you're looking to renovate your home on a budget, then utilizing subway tile might be one of the best choices you can make. Because they're widely available in a variety of styles and colors, prices per tile can range.
You can find many quality subway tile options that cost $1 per tile (about $8 per square foot). These are great if you're looking to cover a large space like a feature wall tile design or shower surround.
Use Them Throughout the Home
Subway tiles are one of the few materials that you can use throughout your home, and they'll never look out of place. Their simplicity adapts to a variety of designs that easily adapts to all style aesthetics.
While they're most popular in the bathroom and kitchen, you don't have to stop there. Use them in mudrooms, laundry rooms, and entryways as well. The one place they don't belong is on the floor unless it's specifically a floor tile.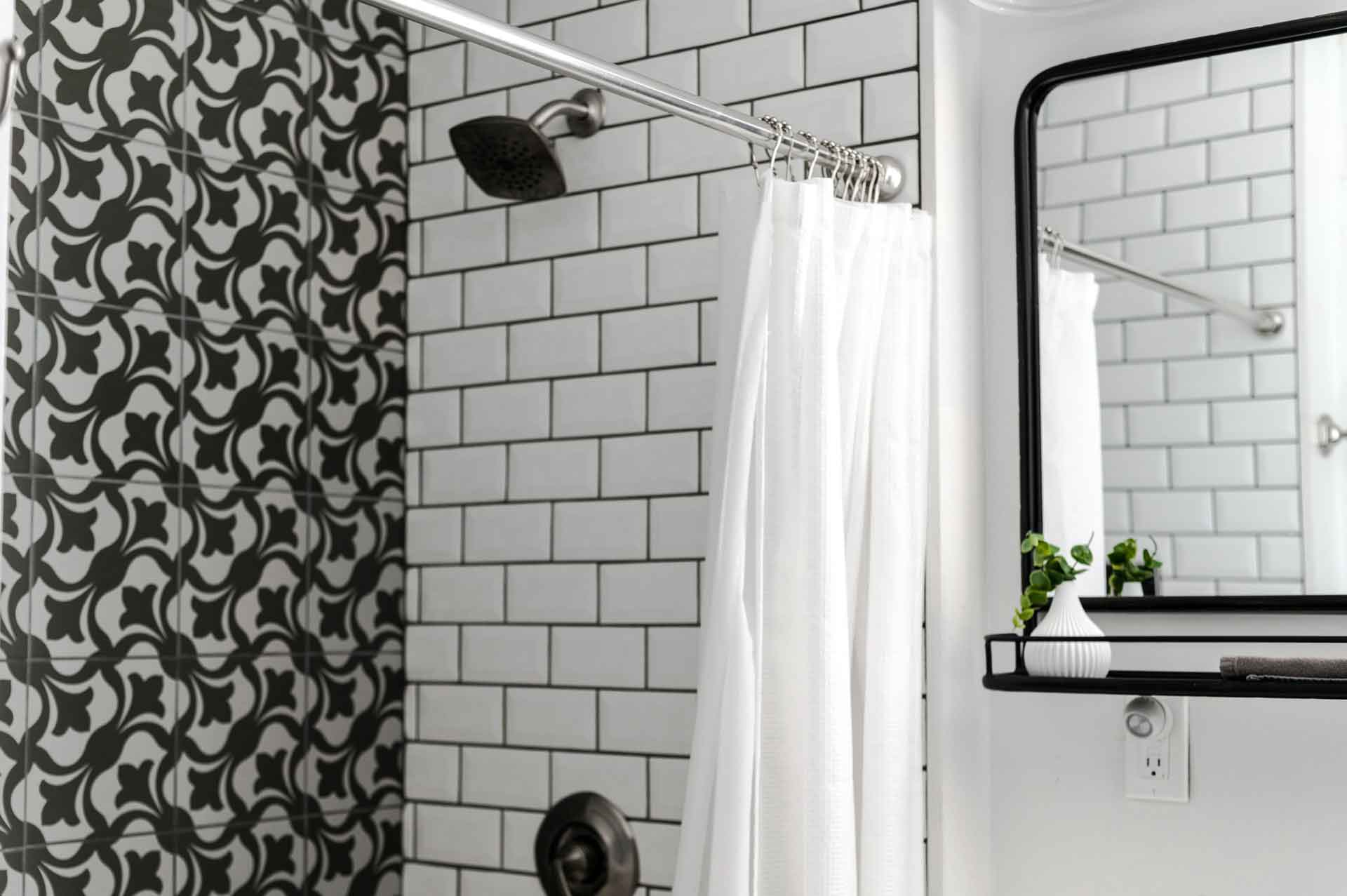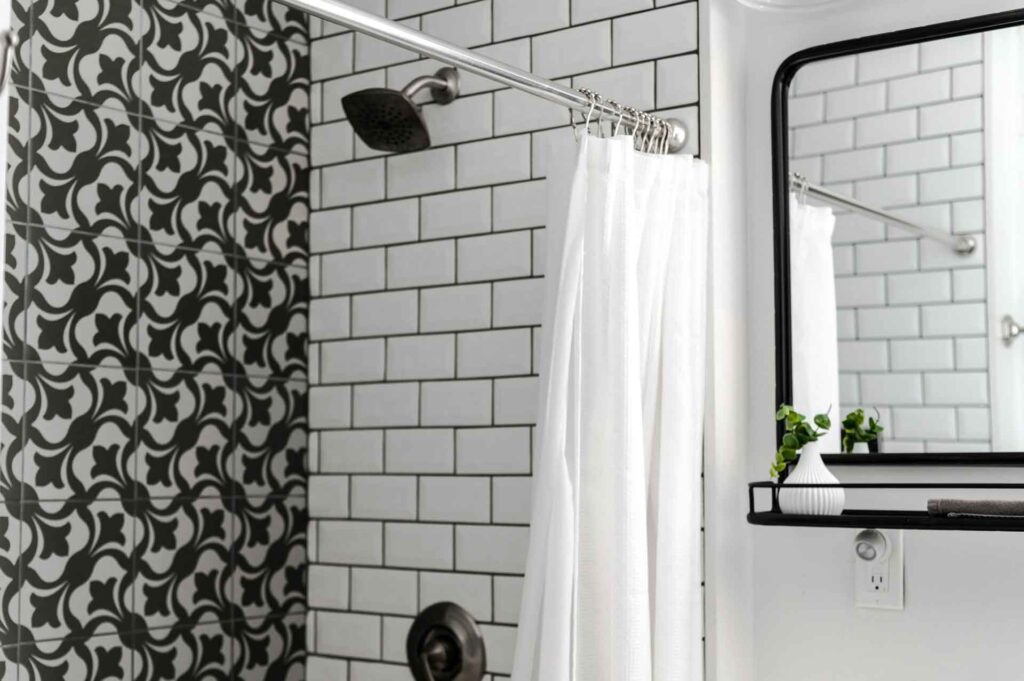 Timeless and Flexible Design
This simple ceramic rectangle lends well to just about interior design you can think of. Think of subway tile as the staple piece in your closet, like your favorite pair of jeans a simple white t-shirt.
They're timeless pieces that will never go out of style. And though they may not look like much on their own, once they're dressed up with other pieces and accessories, you have something stylish.
And like there isn't one right way to dress up a t-shirt and jeans, there's no right way to style subway tiles. So whether your interior style is a rustic farmhouse or sleek modern, subway tiles can adapt to accent your taste.
There's No One Way to Subway
One of the best things about subway tile is its versatility in design. The simplicity of the rectangle means there are numerous variations on the standard white subway stacked design.
So if you like the clean, chic look of subway tile but want to add a bit of a remix, you're in luck. It'll be easy to create a unique look that communicates your style.
Play With Color
Classic white subway tile is the most common form this home detail comes in. Though white might be the most popular color, you can find subway tiles in a variety of hues.
Neutrals like grey and black are popular alternatives to classic white without overwhelming a design with bright colors.
But if you are a lover of the bold and vibrant look, you can find subway tiles in shades of green, blue, pink, orange, and yellow.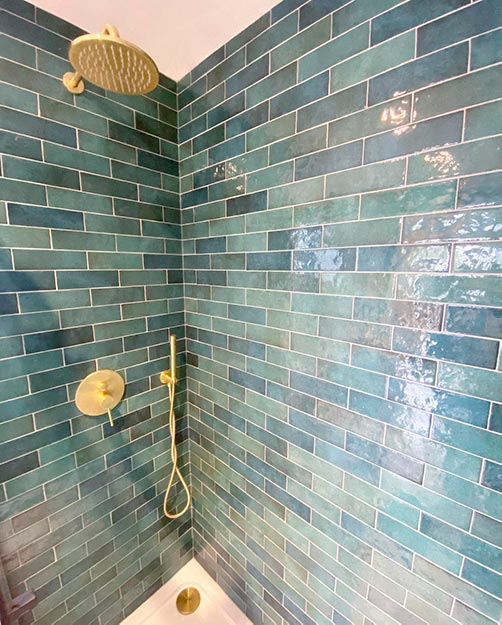 Mix Up the Design
Most of the time, when you see subway tiles, they're laid in a brick-like pattern. If you're looking to mix up the clean and classic subway tile pattern, you have a few options.
Two of the simplest ways that can make a big impact is by stacking the tile vertically or horizontally. This can add height and length to a room, respectively.
For more contemporary aesthetics, you can try stacking the tile in a herringbone or chevron pattern. These add a little movement to the classic straight stack.
A basketweave, double basketweave, and parkay style have a traditional look to them while still creating stylish tile art.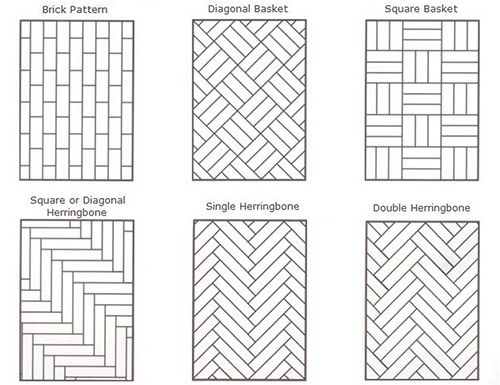 Size Up or Down
Most often, you'll find subway tiles are 3×6 inches. Try deviating from the standard size to create a whole new look. Long and thin tiles can look elegant, while larger tiles can create a bold look.
You can utilize different sizes throughout the home or mix them together to create a unique look.
Go With Grout
Changing the tile isn't the only way to change the design. Stray from the classic white or black grout. Neutral options like tans and gray, as well as vivid options like blue and pink, pop against the simplicity of subway tiles.
Add Stylish Subway Tile in Your Home
If you're looking for a way to add instant chicness to your home, then a stylish subway tile is the way to go. With a variety of colors, sizes, and pattern options, you can bring your personal style easily into your home design.
Tile is an easy way to transform your home. Whether you're looking for a small detail to pop or want to make a major statement, tile is the way to set your home apart. Good tiling always starts with great tools. Check out our articles on Rubi tools to help you find the best products to complete your next project.