It turns out winter is the perfect time to do some remodeling. 55% of American homeowners plan to start renovation projects in the winter. The most common type of remodeling is kitchen and bathroom, followed by whole home remodeling. An essential decision to make during the remodeling process is what type of flooring you would like to have, and many opt for a tile installation. Terrazzo tile offers homeowners and home designers an interesting opportunity to play and experiment with color and texture. Keep on reading to learn about the different types of Terrazzo tiles to enhance your next home design.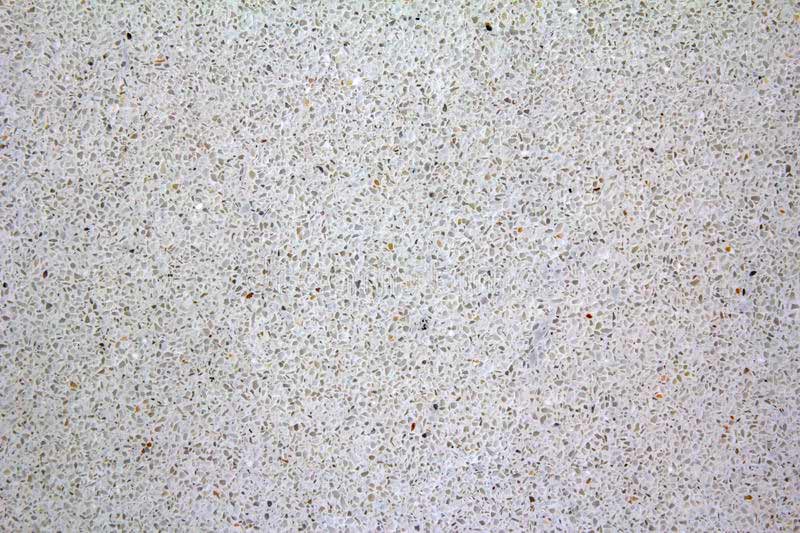 What Is Terrazzo Tile?
Terrazzo is a flooring material that contains chips of marble, quartz, glass, granite, or other similar material. These chips are then bound by cement or an epoxy matrix.
The tiles are polished so they have a smooth surface. Because Terrazzo tiles can be made of different materials, they can have many different textures and styles for all purposes.
Terrazzo tiles are long-lasting and can be polished repeatedly. This makes it an ideal tile for use in public buildings. You can pour in Terrazzo tiles, but now you can find them pre-cast, making it easier to tile.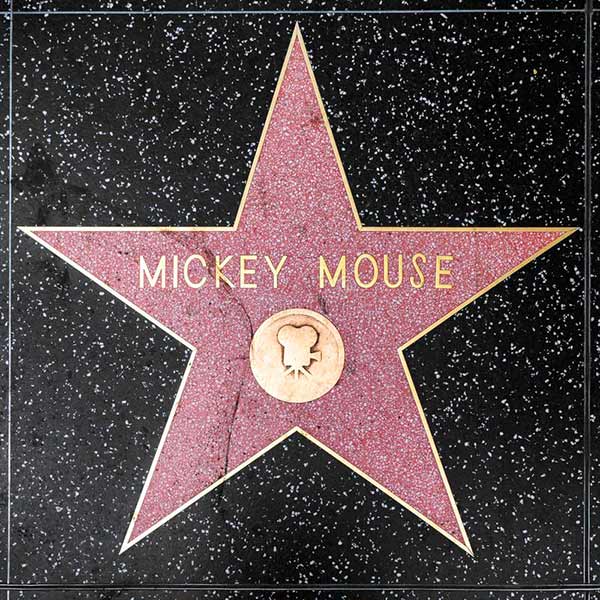 Terrazzo also has metal dividers to allow for greater design flexibility, including curved and straight lines. One of the most famous examples of Terrazzo tiles is the Hollywood Walk of Fame.
In the past, Terrazzo tiles were generally used in commercial buildings. Recently, the tile trend is to include Terrazzo tiles in homes. Terrazzo tiles are not just used as wall and floor tiles but are also used as material for a kitchen countertop or backsplash.
These textural tiles have the potential to be unique and customized to any situation with different colors and flecks. Currently, Terrazzo tiles are trending. You can use them in home designs as a versatile and unique alternative to marble or granite.
8 Terrazzo Tile Designs You Can Use at Home
Terrazzo tiles can be used to create beautiful designs and textures. A unique print will offset your minimal and contemporary setting, creating a room that you will fall in love with.
You can have bold, eye-catching colors or natural tones. You can have monochromatic dark with shades of gray or an artistic mosaic style.
1. Use Terrazzo Tiles as an Accent Wall
Because of their versatility, you can use Terrazzo tiles in any place. You can use Terrazzo tiles as wall tiles in bathrooms and kitchens. They provide the perfect accent or feature wall, making it the focal point of any room.
A pop of color or statement-making Terrazzo design can help you design a unique accent wall that fits within the style of your room.
You can have micro Terrazzo with small specks or add a more dramatic flair with macro Terrazzo. Macro Terrazzo tiles have a large pattern that adds depth to a minimalist room. These can be porcelain with a Terrazzo-style pattern.
2. Match Your Terrazzo Walls and Floors
Use your Terrazzo tiles for both your walls and floors. These can double the impact of Terrazzo in any room. The different colors and shapes of the specks add dynamism and movement to your room.
When you are renovating your bathroom, matching your bathroom walls and floors can add depth to your design.
3. Add Glamor to Your Small Bathrooms
Small bathrooms can be difficult to design and renovate. They can end up looking cramped and dull. Adding Terrazzo tiles to your small bathroom can add that little bit of glamor taking your small bathroom to the next level.
You can go classic white to give the illusion of space, or dark monochromatic to add depth. Given the natural design of the Terrazzo style, you don't need to do anything more to design your small bathroom.
If you're not ready to commit, using Terrazzo style for your countertop or shower can be enough to take your bathroom to the next level. They can add depth without being overpowering.
4. Go Bold with Terrazzo
You can go bold with Terrazzo tiles. It's an easy way to add glamor and style to any room. By using macro Terrazzo, the flecks are larger. Using color and the larger fleck, you can create a pattern that is bold and strong.
Choosing vibrant colors against a monochromatic room can help you reach design standards that stand out. By matching it with deep and natural colors, you can create a soft and muted feel that can soothe the senses.
You can use bold Terrazzo style in your bathroom redesign. You can also use it as an accent for your fireplace or hearth to add glamor to a contemporary subdued room. The wide-spaced flecks in bolder Terrazzo tiles can offer more style without being too busy.
5. Use Terrazzo in Your Furniture
Terrazzo style is not limited to walls and floors tiles. The Terrazzo tile trends go beyond flooring to kitchen countertops and backsplashes.
Terrazzo-inspired patterns are trending in accent furniture like coffee tabletops, bathroom sinks, and wall art. It can add that little bit of style and color to a simple room.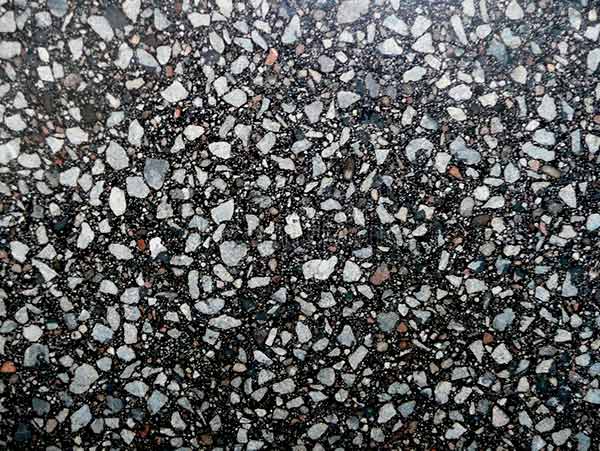 6. Find Your Style: Bright Colors or Dark Colors
You can use the Terrazzo tiles to draw attention to the grandeur of your room by going monochromatic light or dark.
You can go monochromatic dark, matching your brassware to the Terrazzo tile. It can add a whole new level of sophistication to your room. You can also go the opposite route, like Mandy Moore. She chose a white Terrazzo floor with gold dividers and a geometric pattern.

The best thing about Terrazzo tiles is their versatility. No matter what your style is, you can find the right Terrazzo style to match it.
7. Don't Want to Commit? Go Half with Your Terrazzo Wall
A whole Terrazzo wall can feel like a bit of a commitment. You can choose to have half your wall as a Terrazzo, and the other can be a beautiful dark color that enhances the Terrazzo style.

You can choose to have the Terrazzo-style wall below your eye level. With the right minimalist furniture, your half wall can still add glamor and style to your room.
8. Go Eclectic With a Mix of Different Terrazzo Style
With so many different Terrazzo tile styles, you are not limited to a single design. You can match your monochromatic Terrazzo bathroom floor with a Terrazzo sink in a bold color.
You don't need to choose white or dark with Terrazzo-style tiles. Domino magazine shows a two-tone Terrazzo style. This pink Terrazzo tile half wall can add interest, and the dull rose color of the other half wall adds depth to your bathroom.
Keep in mind that there are several types of Terrazzo tiles, and a lot depends on the installation process. The installation process requires the best tools. For more information on the different types of tools available, check out RUBI Tools USA.
Advantages of Terrazzo Tiles
Terrazzo tiles are easy to clean without the need to scrub, polish or scour. The texture ensures that the tiles don't get stained. If it is sealed correctly, it is also resistant to mold.
Terrazzo tiles are ranked as one of the most durable and economic. Because Terrazzo tiles are made with composite materials, it is one of the most environmentally friendly flooring types. It can resist water, fire, or chemical damage.
If you choose an epoxy matrix, it can cure overnight, allowing you to polish it the very next day. It's faster and more efficient, so you can finish your project within your deadlines. Sand cushion, bonded, rustic, monolithic, and polyacrylate Terrazzo tiles have a ceramic matrix. These are thicker and heavier and are generally used for renovation projects.
If you're looking to install Terrazzo tiles, follow these 6 steps:
Measure the surface
Cut the tile edges
Layer epoxy primer
Lay the tile
Secure the tile with a roller
Apply sealer
Having the right tools can make all the difference in your tile installation. To find the right product, check out the catalog that RUBI provides.
Get the Right Tools
The speckled style of Terrazzo is the new tile trend. Given its versatility and durability, you can understand why this trend is growing in popularity.
The process of making and installing Terrazzo walls can be time-consuming and expensive. You can use Terrazzo-effect tiles instead. These are made of porcelain and are a cost-effective alternative to Terrazzo tile.
With the right tools, you can design and renovate your bathroom, kitchen, or house, and add the right amount of glamor with Terrazzo-style tiles. To know more about the tools and products, contact the experts today.