Are you ready to take your bathroom redesign to a new level? Do you want to know new bathroom tile ideas? Tiling your bathroom makes the room look finished and classy. Plus, tile has more longevity than other bathroom solutions.
Sure, tiles seem expensive initially, but their durability makes them one of the most cost-efficient solutions for bathrooms. Furthermore, with the right bathroom tile ideas, you can make your bathroom stand out in the right way.
Keep reading to learn five creative bathroom tile ideas.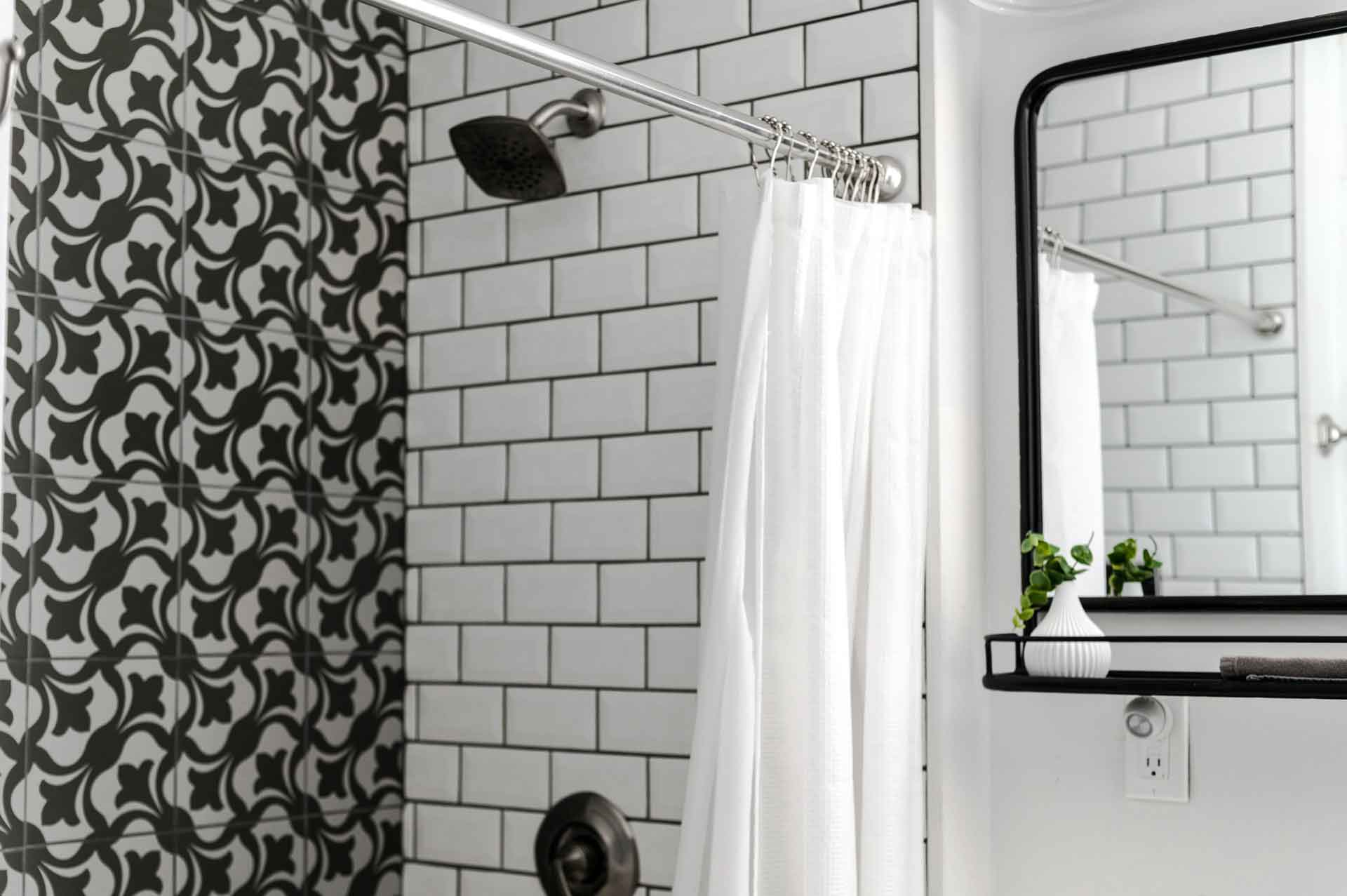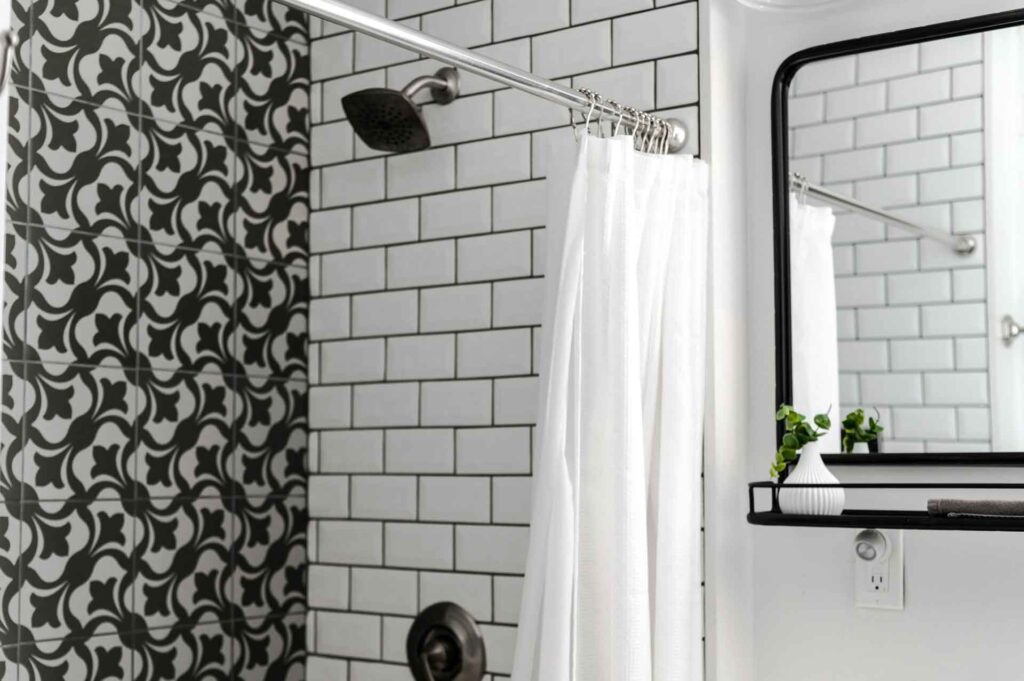 Bathroom tile idea: Layers of Tiles
When you design your own tile scheme, consider using layers of tiles to keep your bathroom interesting. Use different materials for different parts of the bathroom.
For example, you could use a smooth, small stone tile for your walk-in bathroom and then transition to a larger mosaic copper stone tile on the floor. This layer will make the space with layers of texture giving a more interesting look.
Use Color Wisely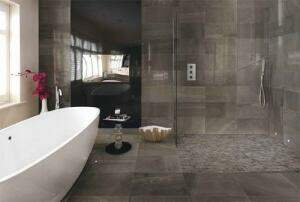 In addition to shapes, you can create layers with different colored tiles. Think about layering the bathroom with shades of the same color, transitioning from one area of the bathroom to the next.
Consider how you can use contrasting fixtures with your layers as well. For example, brass fixtures, and lighting will pop from pale tile colors.
The right RUBI installation tools will help you create a smooth flow from one layer to the next.
Bathroom tile idea: Floor Protection, Modern Look
Wood floors create a warm feel to any room. However, they're a disaster in the bathroom considering the humidity and potential for water that will make them warp.
You can have wood floors in your kitchen or bathroom and create an interesting look by installing tile under your tub. Use a free-standing bathtub with an interesting design of the tile.
For example, picture a dark wood floor with a crisp white clawfoot tub. Under the tub, you can put whit hexagonal tiles that meet the wood floor. This will create a circle of tile that showcases the tub and protects your floor all at once.
Not Just Floors
You can do the same technique with your ceiling. Extend your tiled shower ceiling beyond the shower edge and meet a wood shiplap ceiling.
The wood shiplap will give your bathroom a warm feel while the tile protects your walls, ceiling, and floor.
Bathroom upgrades like these, when you marry wood with tile, will raise your home value and make your bathroom a showcase room instead of just a functional place.
Bathroom tile idea: Storage
Use tile to create built-in storage in your bathroom. Create areas set into the shower wall. Your tiles can move seamlessly from the wall and into the shelf and out.
You can also turn an awkward corner into a showpiece with the right tile technique. Use a custom vanity and mirror along with monochrome tiles to create storage that flows seamlessly.
At first glance, this technique may seem difficult to achieve. But the right RUBI scoring wheels will help you cut your tiles to the precise measurements you need for seamless storage.
Bathroom tile idea: Ambiance and Function
Before you select your tiles, think about the ambiance you want to create in your bathroom. What kind of feel do you want to go with?
Whimsical Child's Bathroom
Specialized tiles can marry function with ambiance in your bathroom. If you're working on a child's bathroom, consider blue tiles with stars in them. Such a design can make the floor look like a night sky.
Old Home Feel
You can also create a Victorian ambiance with a claw-foot tub and muted, worn-looking tiles. The tiles will create a historic feel, giving the room a classic look.
Wood-Looking Tiles
New styles of tile can also create a wood floor look without the wood flooring. Modern tiles look like wood, and the grout will look like the edging between planks.
The mock-wood tiles keep your floor free from warping and are easy to clean.
Natural-Looking Tiles
If you want a natural feel to your bathroom, look for natural stone tiles. Stay away from the classic subway tiles that create an urban feel. Think of more rock and less patterned mosaic.
Smoky Bathroom
You can create a smoking-hot-looking bathroom with mirrored tiles. Consider putting the smoky mirrored tiles on a partition to make the bathroom feel larger, mysterious, and intriguing.
Halfsies
If tile stretches your budget too much, look into tiling the bottom half of the bathroom and then pairing the tile with interesting wallpaper.
You can create a retro feel with the right combination of turquoise tile and patterned wallpaper. This plan will also cut your remodel budget nearly in half.
Going halfway up the wall will also create more texture in your bathroom. You can create a flow with colors or a drastic flip from the tile to the top half of your wall.
To achieve this look, you'll need a RUBI high-quality tile cutter to fit your tiles in perfectly. Use a quarter-round top to break up the wall and the tile.
Stretch Your Bathroom Tile Ideas
These bathroom tile ideas will stretch your imagination. With the right tile, you can create layers of interest and the perfect feel. So whether you're hoping for the capricious, light feel of a child's bathroom or the sensuous feel of a mirrored bathroom, tile will help you get the job done.
Are you preparing to lay some tile? Check out our tools and helpful tips. We offer tools that make tile installation easier and that give you the edge to create a work of art.