Real estate experts will tell you that kitchens and bathrooms are a large portion of your home's value. A minor kitchen remodel, where you upgrade some cosmetic features, will provide you with about an 81% return on your investment. Even if you're not planning on selling your home, adding value through renovations likea a tile installation can help you build equity. Plus, a new beautiful kitchen or bathroom makes the space more fun and easy to work in. New countertops are a great way to update your home. Try ceramic tile countertops to make the design stand out. Tile is no longer only for the floor. Here are a few ideas for using ceramic tile countertops in your home.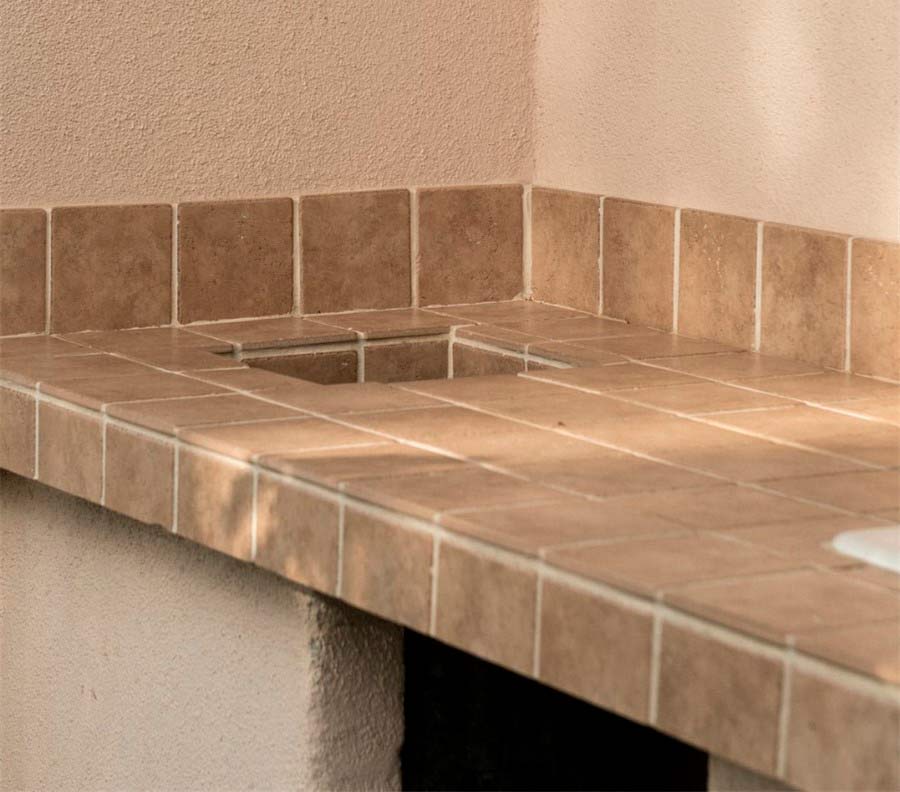 Why Ceramic Tile Countertops?
So why should you opt for ceramic tile countertops over the traditional stone counters? Aesthetically, your kitchen or bathroom will be pretty unique. Stone counters like quarts and marble are much more popular, so if you're looking to stand out, choose ceramic tiles.
Ceramic tiles also come in a variety of shapes, sizes, and colors. If you're looking to create a highly customized countertop, using ceramic tile is the best option.
Planning on remodeling on a budget? Tile is also a much more affordable material than most natural stones. The installation also lends itself well to DIY enthusiasts. Most homeowners will be able to learn how to install tile and save money on professional labor costs. Lastly, ceramic is incredibly durable. It's heat resistant, which makes it a great option in the kitchen where you have hot pans or in the bathroom with hot styling tools. Ceramic is also water-resistant, so you won't have to worry about damage or discoloration from excess water.
Hexagon Tiles
One of the most popular modern shapes in tiling trends is the hexagon. These tiles have the clean lines that are so popular within the modern and mid-century modern design but also add a little bit of a pattern to the countertop design.
You can find hexagon-shaped tiles in a variety of sizes and colors. Some hexagon tiles come in a mosaic of colors or together form a pattern. All of these varieties allow you to customize the countertop to your space and taste.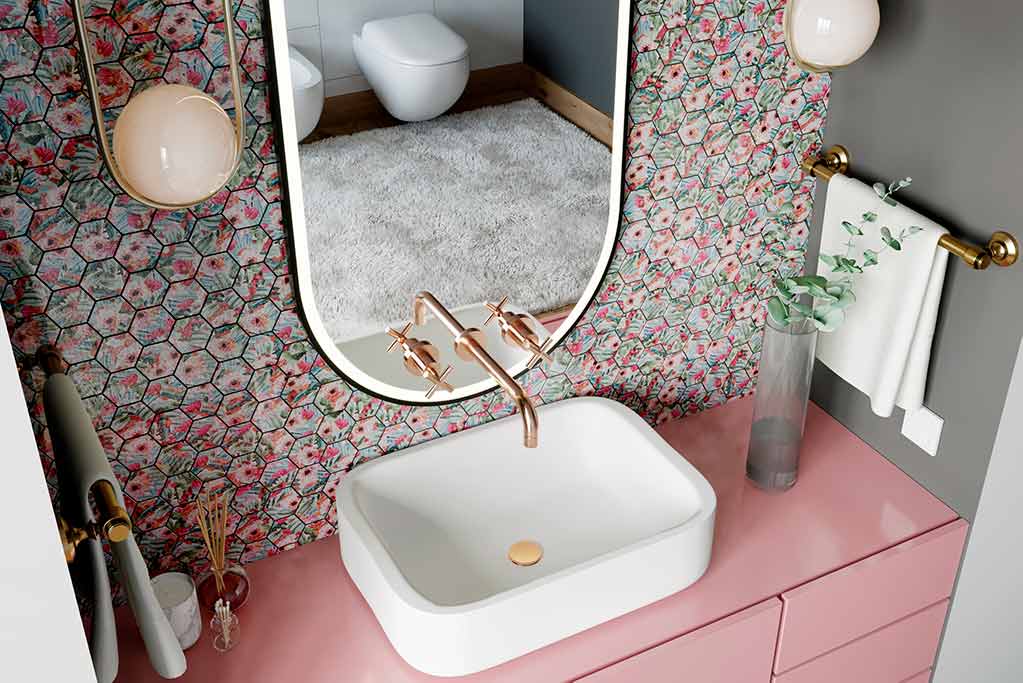 Textured Tiles
Textured tiles add a little bit of a rustic or handmade flair to the design. These tiles are fun to add to rustic, farmhouse, or industrial-styled homes. If this is your style, one of the coolest ceramic tile ideas would be to find handcrafted or hand-cut tiles for your kitchen or bath.
Handcrafted and hand-cut might add a little to the price tag. But it's worth it for a unique element in your home.
Mosaic Tile
Mosaic tiles feature small tiles of varying colors and/or sizes. They're often in blue/green, tan, or orange/red color schemes. They can come as rectangles, squares, circles, or a combination of shapes.
Some mosaic tiles may have other materials like metal or glass tile mixed in, so you have to be careful with the kind that you choose. Add this tile to your kitchen or bathroom counter if you're looking for a lot of movement and a few pops of color.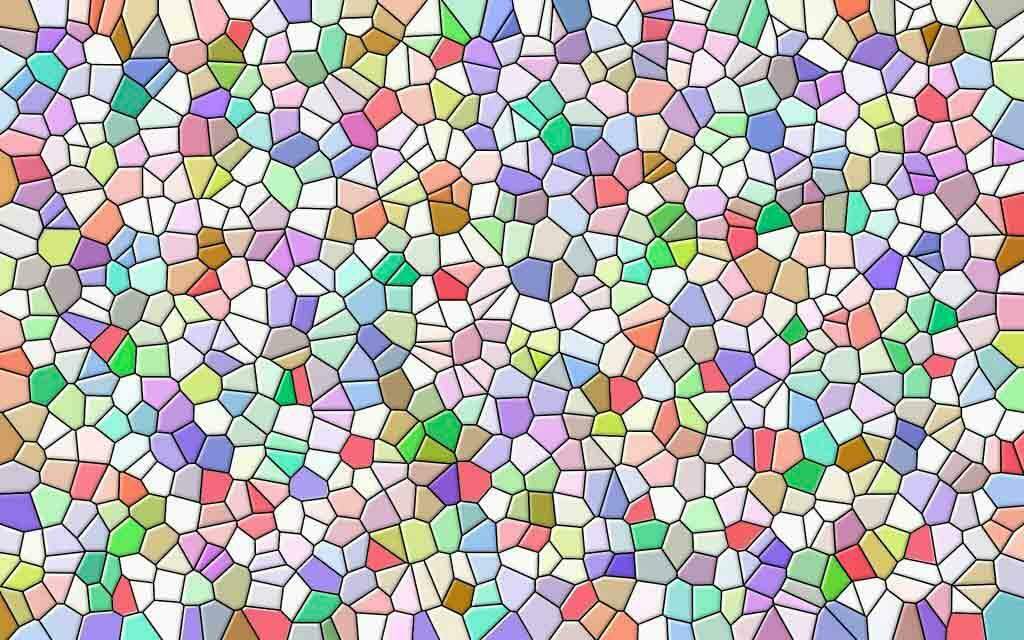 Classic Square Tiles
Square tiles will give your kitchen or bathroom a cool retro look. These will create the straight lines that many people seek out in their home decor in a visually interesting way.
Lean into the retro look by choosing red, yellow, or green tile. Or modernize it completely by using white or black tile. Whichever color tile you choose, be sure to choose a contrasting grout color to highlight the tile.
Use Tile as a Border
You don't have to use tile all over your countertops. One of the more subtle countertop ideas is to use tile as a border around your counters of another material.
For this, it's best to choose a larger tile that you can cut down to size; this way, you get a more seamless edge. Use a border to contrast your current counters, or add a little flash of color in the room.
Seamlessly Add it Everywhere
Or don't be modest with your tile and instead, add it everywhere. If you're already planning on having a backsplash or shower surround, why not let your kitchen and bathroom counter flow right into that design.
This is one of the more bold bathroom and kitchen counter ideas; it works best for homeowners who love big designs. Choose the same tile for your counters as you would your wall and seamlessly carry it up the wall or even down onto the floor.
Add a Pop of Color
Though stone counters usually come in some kind of earth tone, that doesn't mean you have to stick to this color scheme. A pop of color on your kitchen or bathroom counters will be unexpected in a fun way.
This is especially fun if you like to play with maximalism or bold design choices. Choose tile in a bright shade like green, blue, or pink to create counters that draw the eye as soon as you walk into the room.
Modern Subway Tile
Subway tile is one of the most popular styles of tile available. Most often, people use it as a backsplash or in the shower, but there's nothing to say you can't use it on your counters.
Subway tile is loved for its sleek style and versatility. It incorporates well into nearly every interior style. It's available in a variety of colors and shapes. You can also lay it in different patterns to create something unique.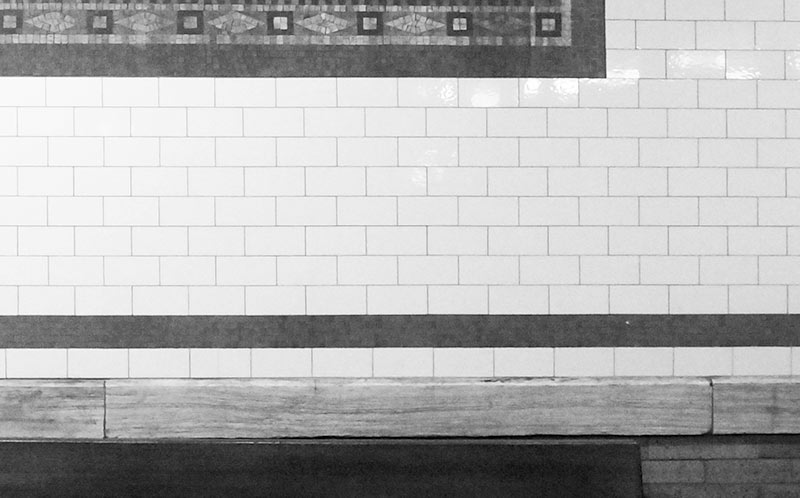 Tiny Penny Tiles
Penny tiles are a popular tiling style that will look great on a kitchen or bathroom counter. These tiles are small, round, and set in a stacked mosaic pattern.
Penny tiles are available in a few sizes, but none of them are that large. They come in a variety of colors, including black and white options that create images like flowers. Custom penny tiles also give you the option to spell out words.
Large Rectangular Tile
If you want to use ceramic tiles for your countertops, but want a more traditional look, then large rectangular tiles might be the best option. This kind of tiles can most easily mimic a traditional stone countertop.
With a large tile, you'll have fewer grout lines, which will give the counter a more seamless look. You can also choose a grout color that's similar to the tile color to further mask the grout lines.
Two-Tone Tiles
Can't decide on just one color? Who says you have to? Choose two-tone ceramic tile for countertops and have a colorful and whimsical kitchen or bathroom. Two-tone tiles allow you to get creative with your tiling.
You can create stripes, chevron, or herringbone patterns. You can colorblock with one color on top and the other on the bottom. There are even options where one tile features two colors to give you the maximum amount of design.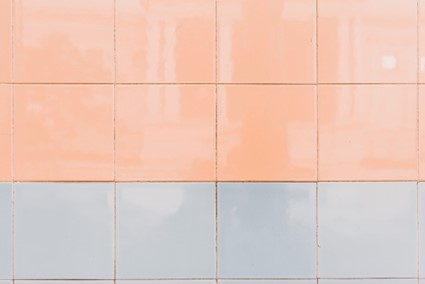 Warm Terracotta
Terracotta is one of the most classic kinds of ceramic, especially in tiles. The famous burnt-orange look is loved in many rustic and Spanish-style homes. It's absolutely beautiful for adding warmth and hominess to your space.
You can find terracotta in a variety of shapes, from rectangles to stars. But be cautious because some terracotta can be porous. Look for glazed terracotta tiles, which will prevent the absorption of water.
Monochrome Tiles
Want no variation in your ceramic tile kitchen countertops? Want a bathroom that's all one color? Monochrome tiles are the best option. These tiles feature one color and no pattern, so they're ideal for people who prefer minimalist aesthetics.
Achieve a monochrome look by using a grout color that's the same as the tile. This means you won't have contrast in color, but you'll still be able to see some texture where one tile ends and the next begins.
Geometric Patterned Tiles
For modern homes that want a lot of design, geometric patterned tiles have become a go-to. This is an overarching category that includes tile that features diamonds, hexagons, stars, chevron, and even more intricate designs.
Geometric patterns tend to have straight lines and interesting shapes. The patterns can be totally on one tile or reveal themselves after putting four corners of tiles together. Most often, they'll come in shades of black, white, and gray. But you can also find colors and metallic accents like silver or gold.
Enhance Your Kitchen and Bath With Ceramic Tile Countertops
Ceramic tile countertops may not be the most popular option for kitchen and bathroom counters. But that's just one reason why you should choose this material to update these rooms.
Ceramic tiles are as durable as they are beautiful. They're an affordable project that most homeowners would be able to DIY. And they'll give your home a unique and surprising feature. Get creative and take the tile off the floor.
Ready to take on your own tiling project at home? Rubi tools provide the easiest and cleanest installation. Check out the Rubi blog for more tiling ideas, tips, and tricks.