How many times have you heard or read about ergonomic tools for tile installation? But, do you know what they really mean?
According to the Oxford English Dictionary, ergonomics is "the scientific study of the efficiency of man in his working environment." Therefore, when referring to ergonomic tools, what we are really emphasizing is the extent to which these tools are adapted to human labor.
Even today, "ergonomics" is commonly linked to comfort. Although that's not a wrong association, the concept is too broad to limit it to just a category. That's not a comprehensive definition.
Ergonomics is based on the perfect adaptation between man and machine, the hand and the tool. It refers to more than just worker's comfort. In simpler terms, ergonomics is about transforming work tools in an extension of ourselves. Compared to another type of tools, ergonomic tools are easier to use. Most importantly, their performance and lifespan are superior, and they carry fewer risks.
This is why at RUBI, for some time now, we have focused on seeking out this fit between our tools and you, the users. As a result of a comprehensive research, we carefully designed and built the RUBIFLEX System, the new handles for manual tile cutters, and the RUBIMIX-16 ERGOMAX.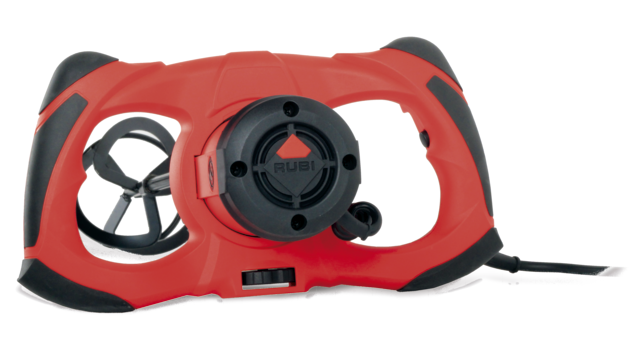 All RUBIFLEX tools, whether trowels, spatulas, mallets or hammers, are specifically designed to match the handle's shape to the user's hand. This perfect fit between the hand and the tool is achieved thanks to a comprehensive ergonomic research. The etched surface of the handle eases the absorption and concentration of sweat and tiny waste remains. This feature provides a better grip and reduces friction when using the tool. Likewise, the RUBIFLEX handles includes a non-slip outer elastic coating to reach the best grip with the less effort, and the maximum safety and comfort during use.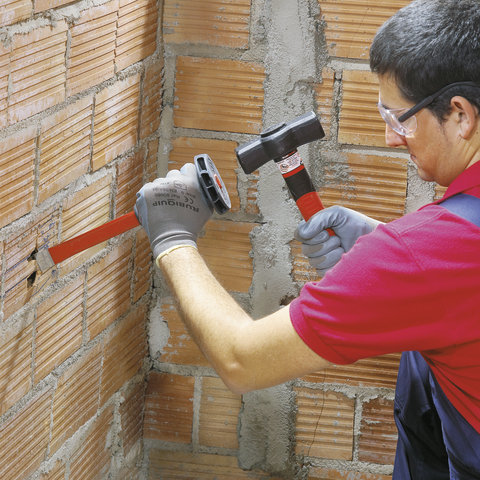 Additionally, these tools are manufactured with special materials to achieve the lower overall weight. This feature helps reduce fatigue and the so-common risks of joint problems in construction jobs.
Lastly, the manufacturing of these handles combines technical materials, rubbers and elastomers with different densities, in order to absorb the vibrations produced by the extensive use of various hand tools.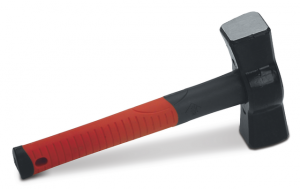 In heavier tools, such as the mallets or the hammers, the structure of the RUBIFLEX handle is composed by three materials. Its purpose is to provide the set with higher strength and absorption capacity, based on the internal core of resistant fiberglass.