Whether you're laying new tile for your bathroom, kitchen, or laundry room, you want to be sure that you've picked the best kind of tile and done the tile installation correctly. If you're into DIY home improvement, you don't want to find cracked or corroded tile further down the line and end up having to pay more money to have it replaced. If you're a professional, you don't want a disappointed customer with poorly laid and cut tile. Do you know how to cut porcelain tile properly?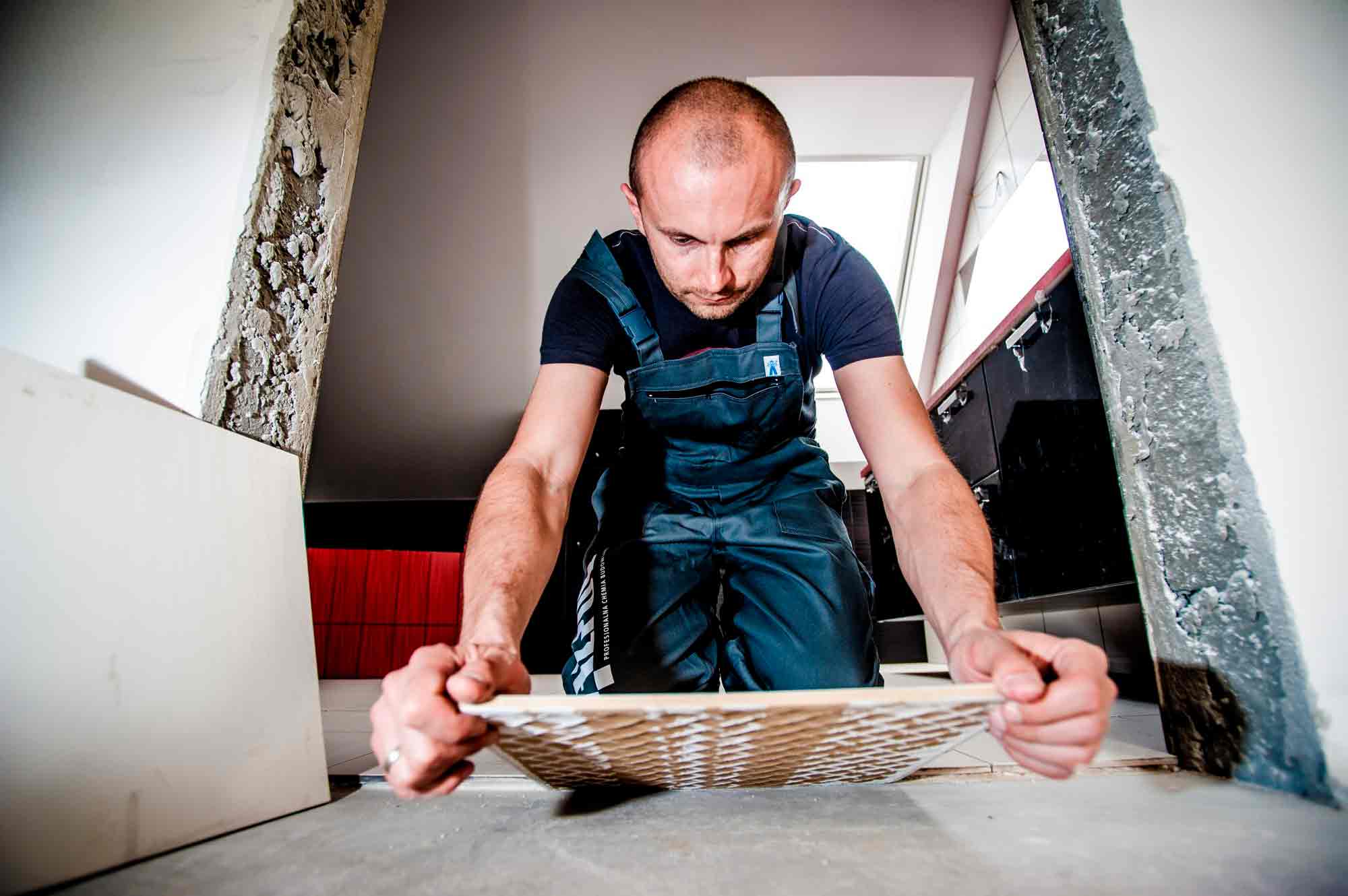 As a professional tile installer, your reputation is everything. On average, word of mouth results in five times more sales than paid advertising. So, you need to have the knowledge and skills in cutting porcelain tile to impress customers and keep getting business.
Keep your expertise up to date with this guide to porcelain, proper tools, and tips for cutting.
Why Use Porcelain?
Porcelain is one of the most popular choices for tile floors and walls. It is durable, versatile, and easy to maintain. Here are the top reasons to choose porcelain tile.
Durability
Porcelain is strong enough to withstand heavy foot traffic and even water splashes for many years. It can withstand in-floor heating which is helpful if you dislike the feeling of a cold tile floor.
Thorough-bodied porcelain has a strong texture that hides scrapes and chips, and it doesn't have a glaze that will wear away over time. Glazed porcelain has a durable, hard finish and comes in the most variety of colors and patterns. Color-body porcelain offers some of the benefits of both, as this tile has the same main color throughout its body and glaze, with the less-used colors only present on the tile's surface.
Easy to Clean
An important aspect to think about when planning a floor for a kitchen or bathroom is how easy it is to clean. Fortunately, porcelain is very easily maintained and cleaned. Simply wipe up messes right away with a little water and clean with a damp mop weekly. The only thing you want to be wary of on porcelain tile is abrasives such as steel wool, though this varies from tile to tile, so check with the manufacturer first if you're considering such cleaning methods.
Versatility
Porcelain tile is versatile to your personal aesthetic desires. Porcelain can be glazed to look like other types of stone or even exotic prints. Whatever the theme or style of you or your client's room, you'll be able to find a matching porcelain option.
How to Cut Porcelain Tile: The Right Tools
Once you've chosen your materials, you'll need the right tools to cut porcelain tile. Unless by some miracle your room is the exact right size and shape for the tile you've ordered, you'll need an exact cut to make sure it fits. Here are the best tools for the job:
Manual Cutter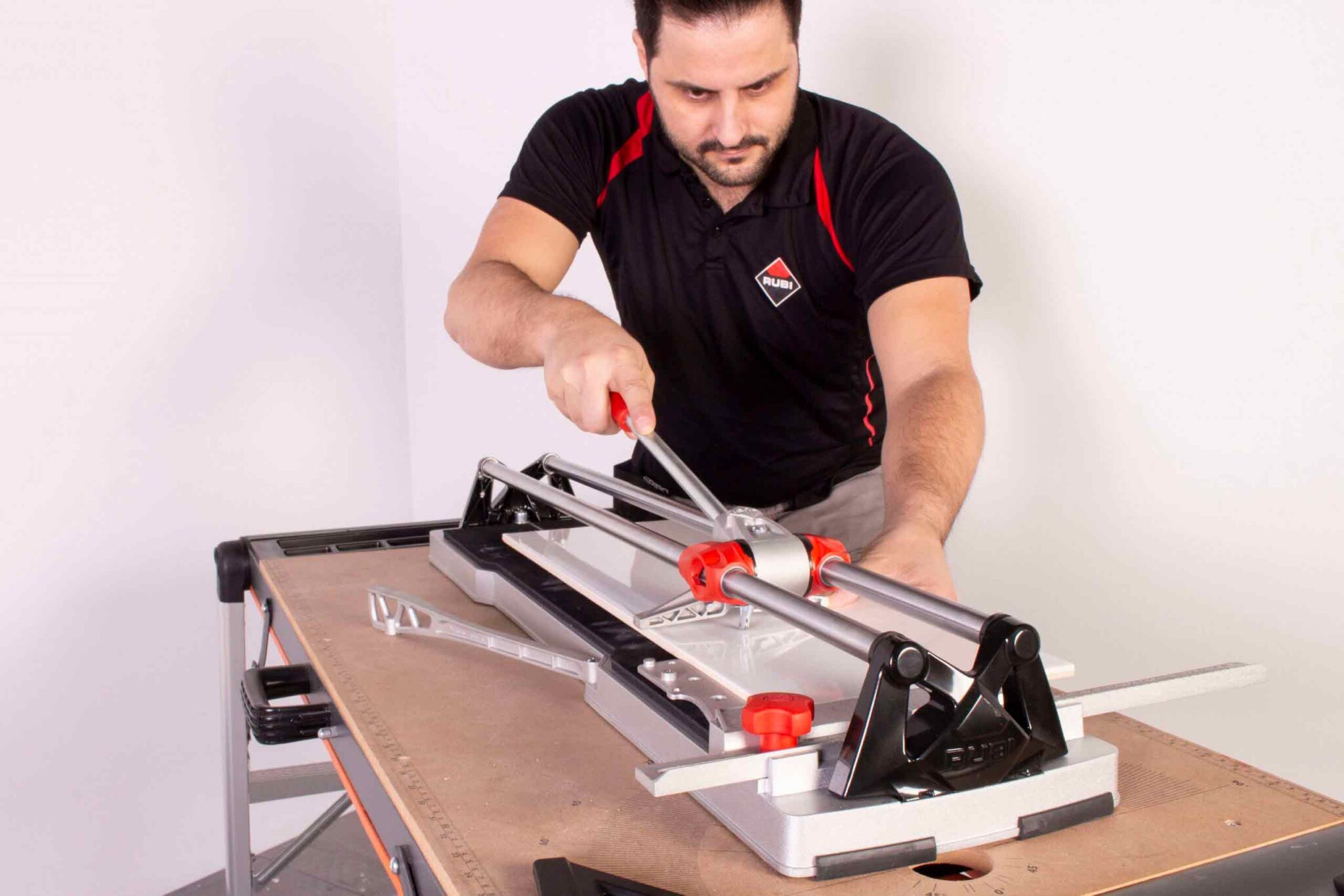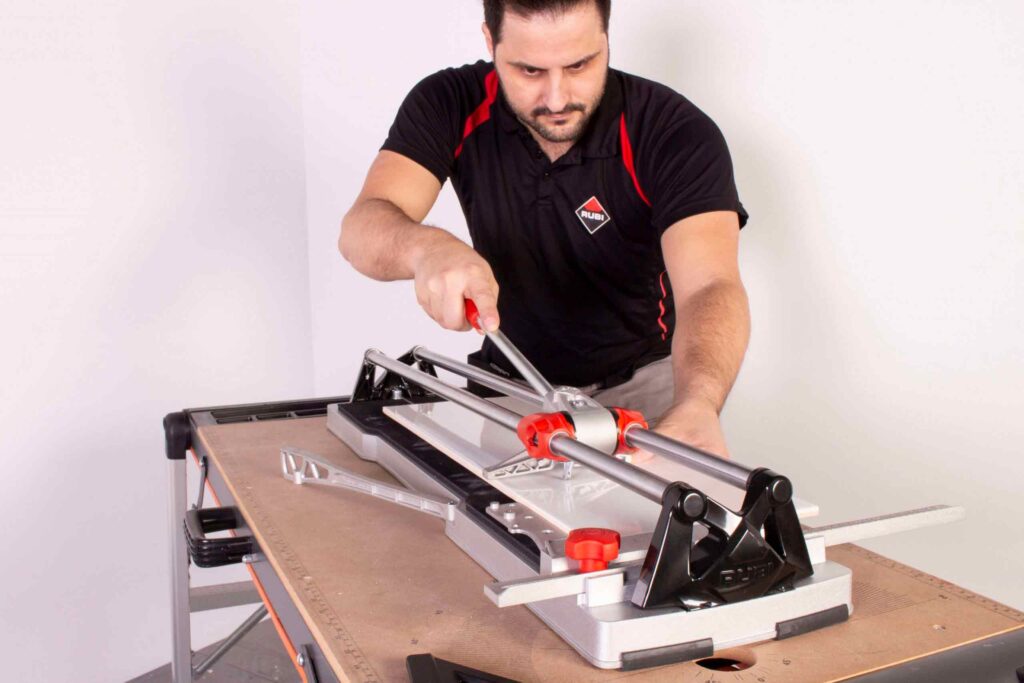 A manual cutter is the least expensive option for cutting porcelain tile. It will get the job done efficiently, though it can be a hard tool to master. Luckily however, this model comes with features to make its use easier.
Diamond Blade
If you're planning on using any kind of electric cutter, whether wet or dry, for your porcelain, you'll need a diamond blade. Part of what makes porcelain so durable is that it's a very hard material, so you'll need something even harder to cut through it.
There are many options of diamond blades to choose from, and some designs focus more on cutting speeds while others focus more on the cut's finish.
Nipper
Unlike a manual cutter or electric saw, nippers will allow you to make round cuts to porcelain tile. Made of two tungsten carbides and scoring wheels with titanium nitride surface treatment, these nippers made with new materials are strong and long-lasting to help you make precise cuts.
How to Cut Porcelain Tile
With tools and tiles in hand, you're ready to start cutting. Always use the proper safety equipment such as gloves, goggles, and an apron to avoid accidents.
Once you cut your tile, you can't go back. So it's important to get it right on the first try. Follow these steps for a clean cut every time:
How to Cut Porcelain Tile: Marking Your Tile for Electric Cuts
To begin, make sure that your diamond blade is clean and sharp. To make accurate cuts according to your marks, your blade has to be in perfect shape. You can mark your tile in two steps.
First, take a grease pencil to mark where you want to cut. Take careful measurements and make sure to mark accurately so that you have a clean line to follow with your blade.
Next, take a cutter and make little notches along your grease line for your blade to follow. Attach masking tape along the edges of your line. Both of these measures will help you avoid chipping the porcelain as you cut.
These steps aren't necessary if you're using a manual cutter that's equipped with a rotating square and lateral stop, because once you've set these two parts of the manual cutter in place correctly, it is impossible for your cut not to come out straight.
Beginning to Cut
If you are using a wet saw, make sure your reservoir is full before you begin to cut.
Don't force the diamond disc forward. Instead, let the disc direct the speed of the cut to make sure that you'll get the best finish possible. You can use a leveler for even more accuracy.
The Best Porcelain Tile Practices
You should feel more confident in how to cut porcelain tile now. Using the right cutters, blades, and hand tools will ensure a quality cut. Be sure to follow safe practices and go slowly, and you're sure to have satisfied customers who are impressed with your tile work.
Interested in purchasing tools for cutting porcelain tile or other home improvement materials? Check out RUBI Tools' newest products!