You have missed an amazing opportunity to transform your home and make a statement with your interior design. And it's been right under your feet this entire time. Your floors have been feeling pretty boring lately and they're begging you to give them some attention. Floors are the foundation of a room's design and an often forgotten and underutilized element. They can provide color and pattern and make a room more visually interesting. One of the best ways you can pull this off is with tiles. You can get creative with interesting floor tile designs and add them throughout the home. Make your home look like the rooms on the pages of glossy design magazines with tile installations using these seven floor tile ideas.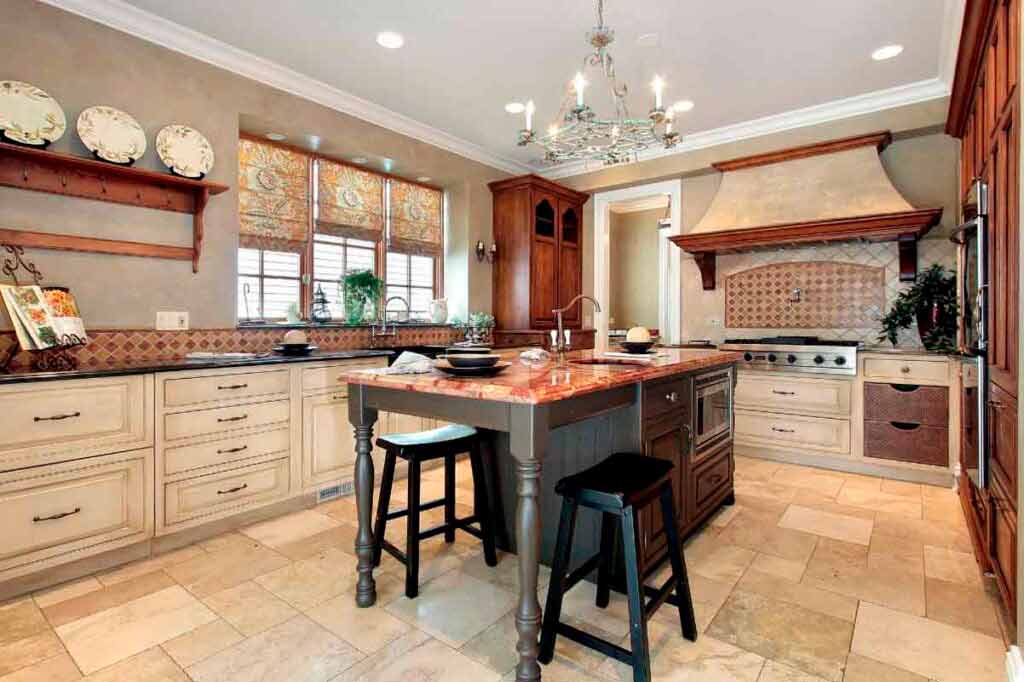 1. Play with The Classic Grid
A grid is a classic pattern for laying your tiles, but it can easily look boring. And boring is what you want to avoid if you're going to use tile as a design feature in your home. Do this by playing with the classic grid pattern.
You can do this by choosing unique colors rather than the standard black and white. Or you can choose a unique shape to give a classic grid a modern touch. Opt for rectangles rather than squares.
A grid creates strong lines that can make a space look longer, wider, and overall larger. So a grid pattern can be a great option in smaller rooms to give the appearance of more space.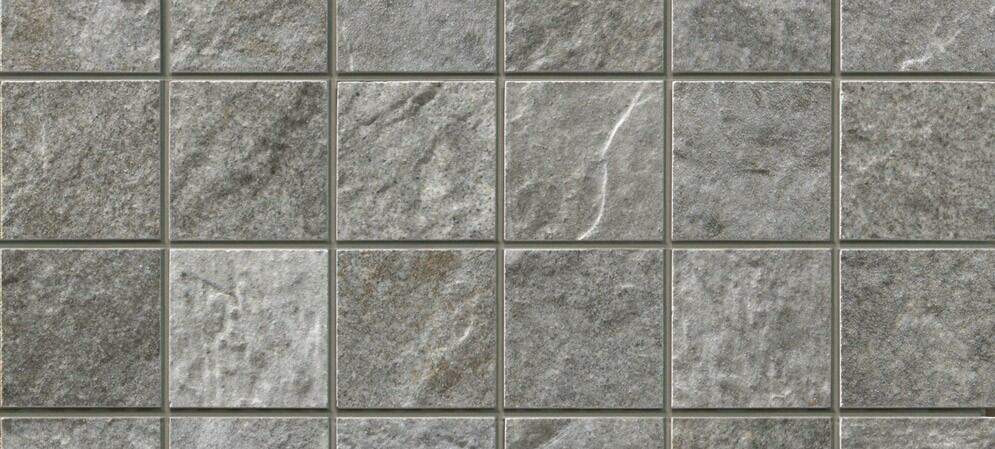 2. Mix and Match Patterns
There's no rule that says you have to stick to one pattern when it comes to floor tiles. It's a great option if you're a lover of bold design and lots of colors. Or maybe you can't pick one tile for your floors.
Whatever the reason, you can mix and match floor tiles to create a patchwork effect. With this floor tile design, you get to be more creative. Patchworked tile is one of the most eye-catching statements you can make with floor designs.
The trick is to create a cohesive color scheme with your tiles, the wall color, the furniture, and the decor. Too many colors can become too overwhelming, so stick to a color scheme of no more than five colors.
3. Get Geometric
Geometric tiles have been a prevailing trend in home design. Many people use these tiles as an easy way to add patterns to the room. The strong lines in the geometric tile are also great for making the room appear larger.
Black and white tile with geometric prints create a simple pattern that will make the eye dance across the room. Or add some color along with the geometric pattern.
A pop of color makes for a fun and unexpected detail. Blues, pinks, and greens are trending colors for tile. While black, white, and warm beiges are common for neutrals.
4. Elegant Herringbone
Maybe something bold isn't for you, but you're still looking for a way to make your home stand out. An elegant and simple option is installing tile in a herringbone pattern.
This pattern looks great using both large and small tiles and is a sleek option that creates lots of movement throughout the room. Even with small tiles, this pattern tends to not look busy when done right.
You can find herringbone tile in pre-assembled sheets to make tile installation easy. But you can also lay subway tiles in a herringbone pattern if you find a subway tile you prefer.
5. Terrazzo
One rising trend in flooring tiles is terrazzo. Terrazzo is a composite material that includes chips and pieces of marble, quartz, glass, and/or granite mixed into cement that binds these together.
Terrazzo is loved for its sophisticated yet playful look, and it's great for homeowners who want to incorporate color in more subtle ways. You'll find terrazzo with many color combinations, but the colors tend to be more muted.
The chips can be one color or a variety of colors. While the binder material is often neutral, like white or tan, there are terrazzo tiles that feature some colored backgrounds. The pieces in terrazzo can either be large or small, so you'll be able to choose how big of a statement.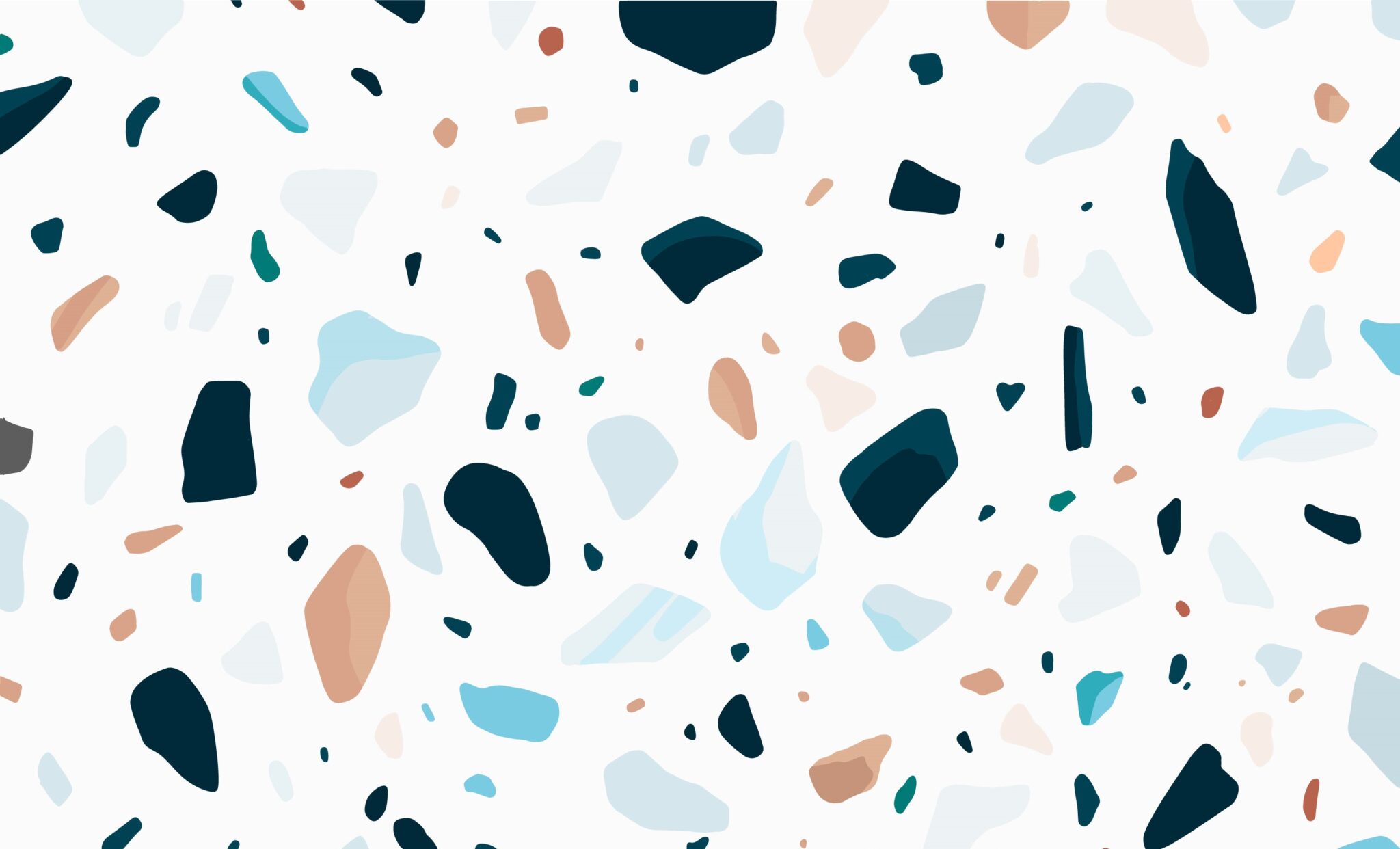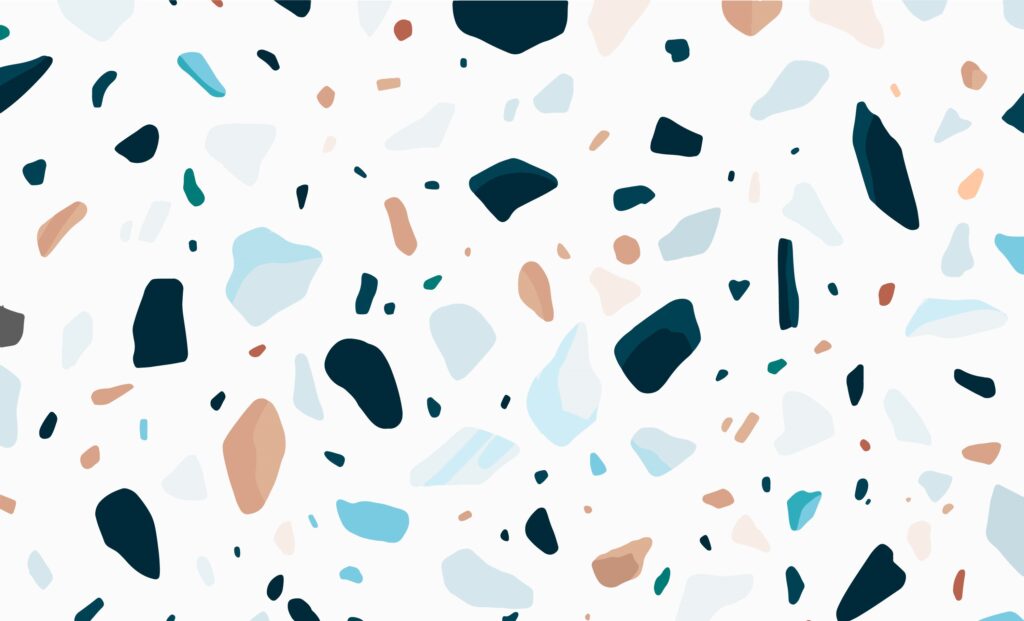 6. Penny Tile Motifs
Penny tiles are a classic tile style, so they aren't going anywhere. But many people aren't using this tile to its full potential. Instead of simply laying hexagon tiles as they come, use multiple colors to customize your floor.
Penny tiles come in either circular or hexagonal shapes, and you can use these tiles to create motifs all over the floor. One of the most common ways people use hexagons is by creating a flower with six tiles.
But you can also create stars or sunbursts using these same tiles. It doesn't stop there, be creative and create trees or elaborate mosaics with multiple colors. You can even spell out words for a cheeky floor design.
7. Create Stripes
Simple yet stunning, stripes are unexpected on the floor. That is exactly why you should create this design somewhere in your home. Use at least two colors of tiles to create this design.
Long rectangular tiles are the best way to achieve this as this will also give you clean lines that make a space appear larger. To make the lines even stronger, use a stacked tile pattern rather than an offset one.
Get creative with color combinations. A neutral with one color is a classic. But two colors together or multiple colors will provide a bigger pop.
Quick Floor Tile Design Tips
Now that you have ideas of what kind of floor tile designs to add to your home, here are a few quick tips to make choosing tiles and designing your space easier.
Consider Color
Adding lots of color to a space can be a lot of fun, but the look isn't for everybody. Tile can be an incredibly bold choice in a home, so you'll want to be sure that adding color isn't going to overwhelm the space.
Consider the current or future color scheme of the room before purchasing tile. Many experts suggest a 50/30/20 rule when it comes to incorporating colors. Choose a main color and allow the others to be accents.
Even if you like color, it's a good idea to have some neutrals to help balance the design. So if your tile is bright, consider neutral walls or furniture.
Don't Forget Size
The size of the tile is important no matter which room you're designing. Luckily, both small and large tiles can look good on floors. When it comes to tiling a floor, though, you want to consider the size of the room before choosing floor tiles.
Small tiles in larger rooms will require more tile, which can be pricier. But it can also make the design look really busy. Large tiles can look really sleek, but the design can get lost in a larger space.
It's a good idea to balance the size of floor tiles, your desired design, and the size of the room.
Play With Shape
Squares and rectangles will look good in every home, guaranteed. But they can also be the safe option. They can still look sleek and stunning when done right, but you shouldn't be scared to play around with shape.
There are tons of styles with unique shapes that can add a little visual interest to a room. Hexagons and circles are the next common tiling shape. But if you want to get even more playful, try fish scales, arabesques, or elongated hexagon tiles.
These shapes add a little bit of whimsy to a space and will definitely make your home stand out.
Add Them All Over
When most homeowners think of adding tile to their home, they consider the bathroom and the kitchen as their main options. But you don't have to stop there with floor tile designs.
You can add tile anywhere in the home. The entryway and laundry room are two great options to make cleaning these high-traffic areas a breeze. But you can also add them to living rooms and bedrooms as well. You can seamlessly run tile into hardwood to create a connected look.
And you don't have to stop at the floor. Continue the same tile up onto the walls for a bold look. This can create a statement, especially in bathrooms and foyers.
Floor Tile Designs Will Transform Your Home
If you flip through design magazines, do you pay attention to the floors? Many people look at furniture, decor, and even paint color before looking at the floors. But floors should also get equal treatment.
Floors present a unique chance to get creative and make a statement in your home. Floor tile designs can take a room from plain to exciting with a simple project. Better yet, tiling a floor is a project most homeowners can do themselves with the right tools.
Ready to take on your next home project? Rubi tools will help you get the job done with ease. Browse our selection of tile cutters before you start your next project.