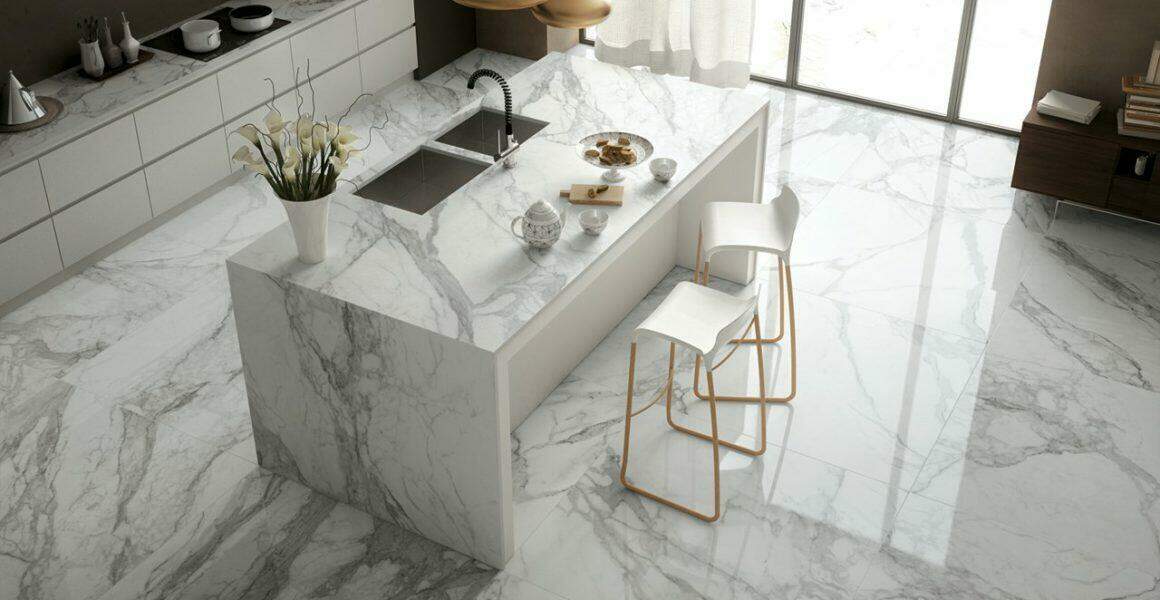 Large format tile is being used for remodeling and interior design projects. Although slab size tile has been used in Europe for quite some time, this year it is becoming increasingly popular as the tile of choice for walls and flooring.
Large tiles are easy to install, especially when using the proper tools like the Rubi's new Slab System, and they are easy to maintain. As a matter of fact, installing a large porcelain slab on a wall is a lot easier than installing marble or natural stone. So, with so many uses, it's not hard to see why these tiles are trending. Large format ceramic tiles can create stunning mosaics while porcelain slabs can be used to design a showstopping shower.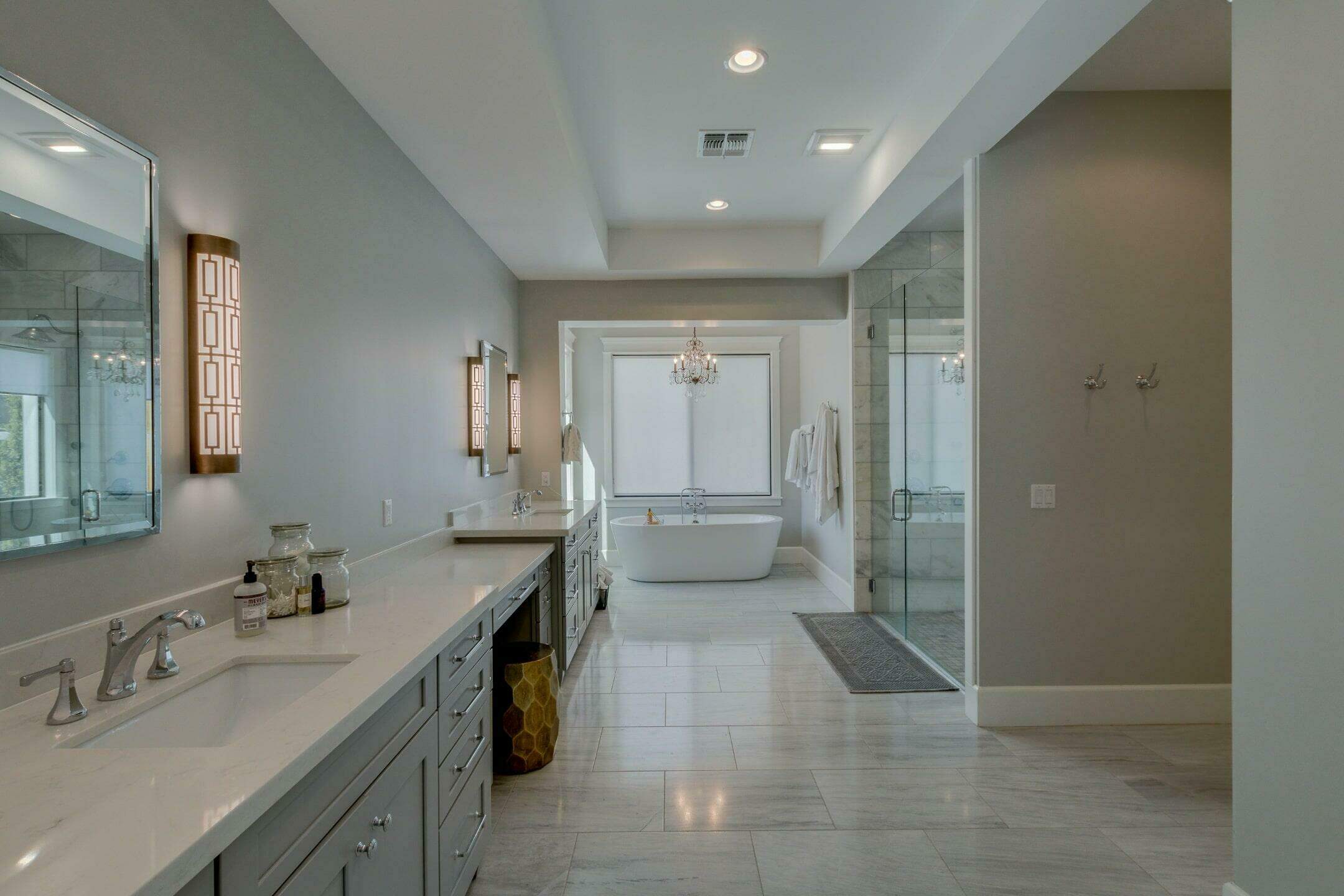 From feature walls to beautiful floors, here's a round-up of everything you need to know about using large format tiles in your home or office.
How Large Is a Large Format Tile?
Large porcelain slabs or ceramic tiles can come on standard sizes, such as 4ft x 8ft or as big as 4.5ft x 10ft (120″ x 55″). A new jumbo size 128″ x 63″ scale was introduced by our friends from Cosentino with new sizes from their Silestone collection. You can also custom order these tiles to be just about any size you want. Thin porcelain tile slabs are lightweight and easy to install. If you've seen any large seamless walls recently, these are the tiles that were most likely used.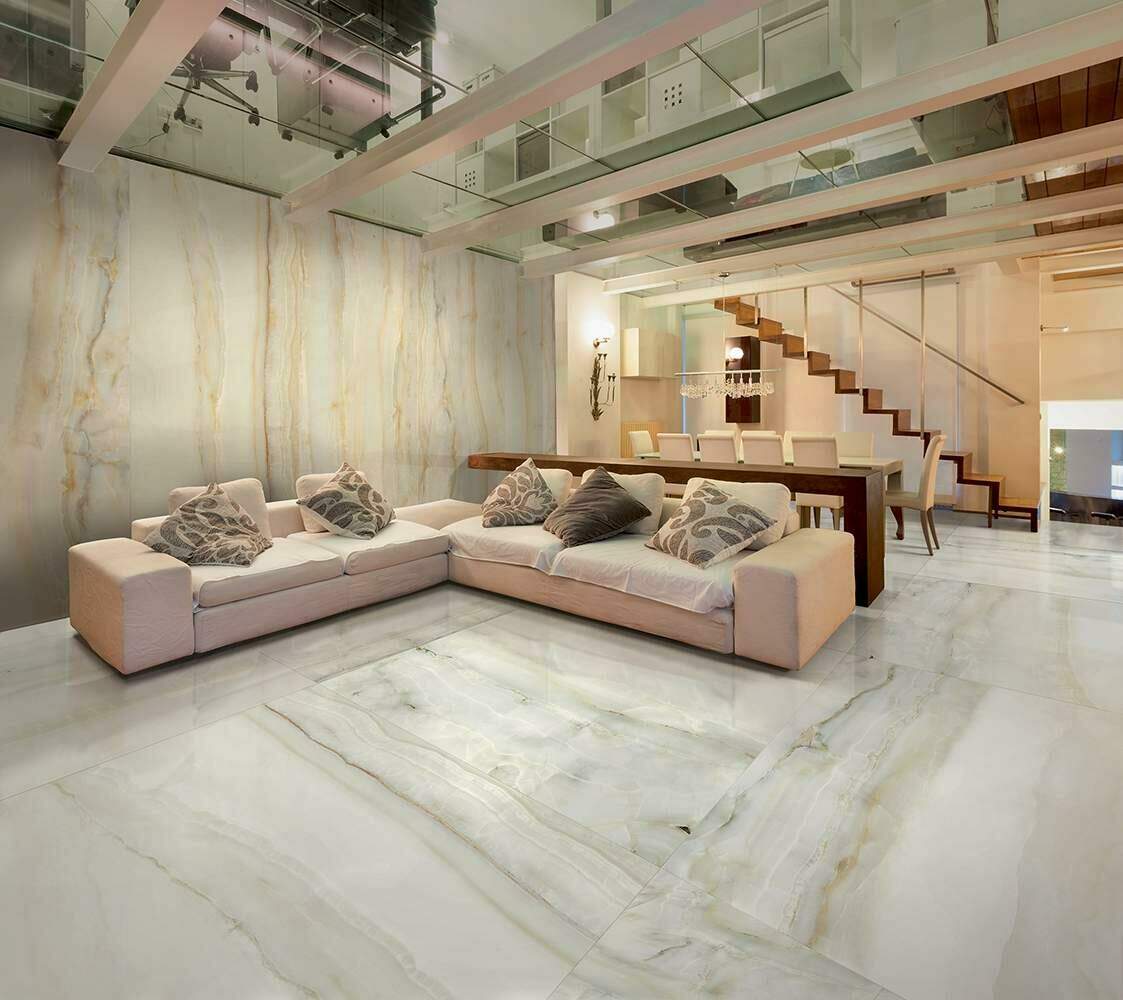 Ceramic tiles are used for countertops, backsplashes, shower walls, patios, flooring, and fireplaces.
Porcelain slabs can be designed to look similar to marble. Consequently, these slabs are a lot more versatile because they aren't as heavy and dense. Marble has limited uses and caring for it is quite difficult, whereas with porcelain or ceramic, maintenance and care is a lot simpler.
The Benefits of Using Large Format Tiles
Large porcelain or ceramic slabs and tiles are extremely versatile. Newer tile slabs are also coming in XL sizes. You can cover entire walls or floors inside of commercial spaces in no time.
Decorating a wall or floor in a large space with natural stone is extremely cumbersome. Large tile slabs are a lot lighter than natural stones.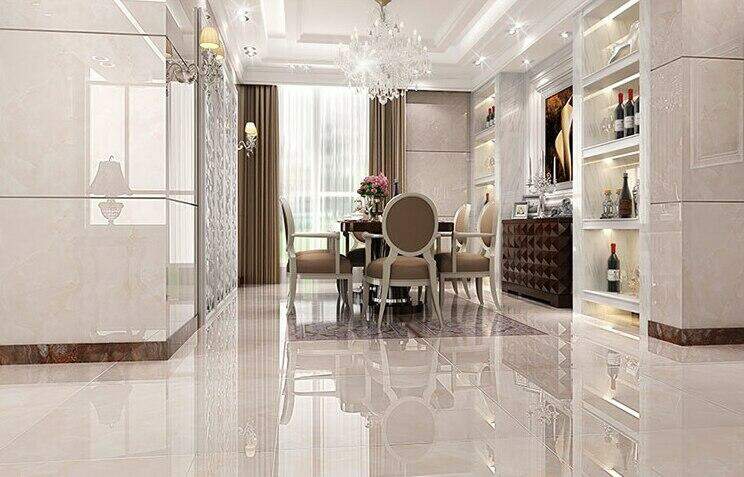 One of the major benefits of using large format tiles is that there are fewer joints and seams. This means less grout and fewer grout lines. You'll be able to run your hand along a wall or floor and not feel any seams or line breaks.
Fewer grout lines also mean a sleeker appearance, easier installation, and less maintenance. Grout is hard to keep clean. If you don't maintain your grout it can also start to look dirty and unkempt.
Less Wear and Tear
Large porcelain slabs are great for countertops. Because porcelain is heat resistant, you can put a hot pan right on top of the surface without worrying about damage. This makes large tile slabs a nice option for kitchen islands and counters.
When it comes to wear and tear, porcelain is also stain-free. It is virtually impossible to stain a porcelain surface. Marble and quartz stain and can be difficult to keep clean. A porcelain slab or large tile is also difficult to crack or scratch. This durable surface is perfect for areas that get a lot of traffic. From the bathroom to the kitchen or even commercial spaces, large format tiles will stand up to heavy wear and tear.
Another nice perk is if you already have a solid surface, you can install your slab right over it.
Large Format Porcelain Tile Is Easy to Maintaining
Large format tiles in porcelain are a breeze to maintain. You can use any multi-purpose cleaner you're already using to keep your surfaces clean.
According to The Spruce, to clean floors, walls, or surfaces, you can simply wipe them clean with a damp cloth and your cleaner of choice. Unlike with marble, you don't have to worry about using abrasive materials, buffers, or cleaners that will cause damage.
Large ceramic tiles require the same cleaning as their smaller counterparts. With fewer grout lines, however, they are much lower maintenance.
Installing Large Ceramic or Porcelain Tile
Installing large format tiles in porcelain or ceramic can be tricky, which is why a professional with the proper tools should be the one doing it. With the size and scale of these trendy materials, weight and transportation become important factors to consider. You also need to make sure you prepare the surface properly and triple check your measurements. Typically, oversize tiles installation is secured by using mortar with contact cement. Using an epoxy material, the tile seams are bonded together. Once this is done, you will barely see the seams at all.
Large ceramic tiles have lots of advantages and this is why they are becoming so popular. Additionally, both ceramic and porcelain materials have a look and feel that imitates nature and is aesthetically pleasing.
Colors and Patterns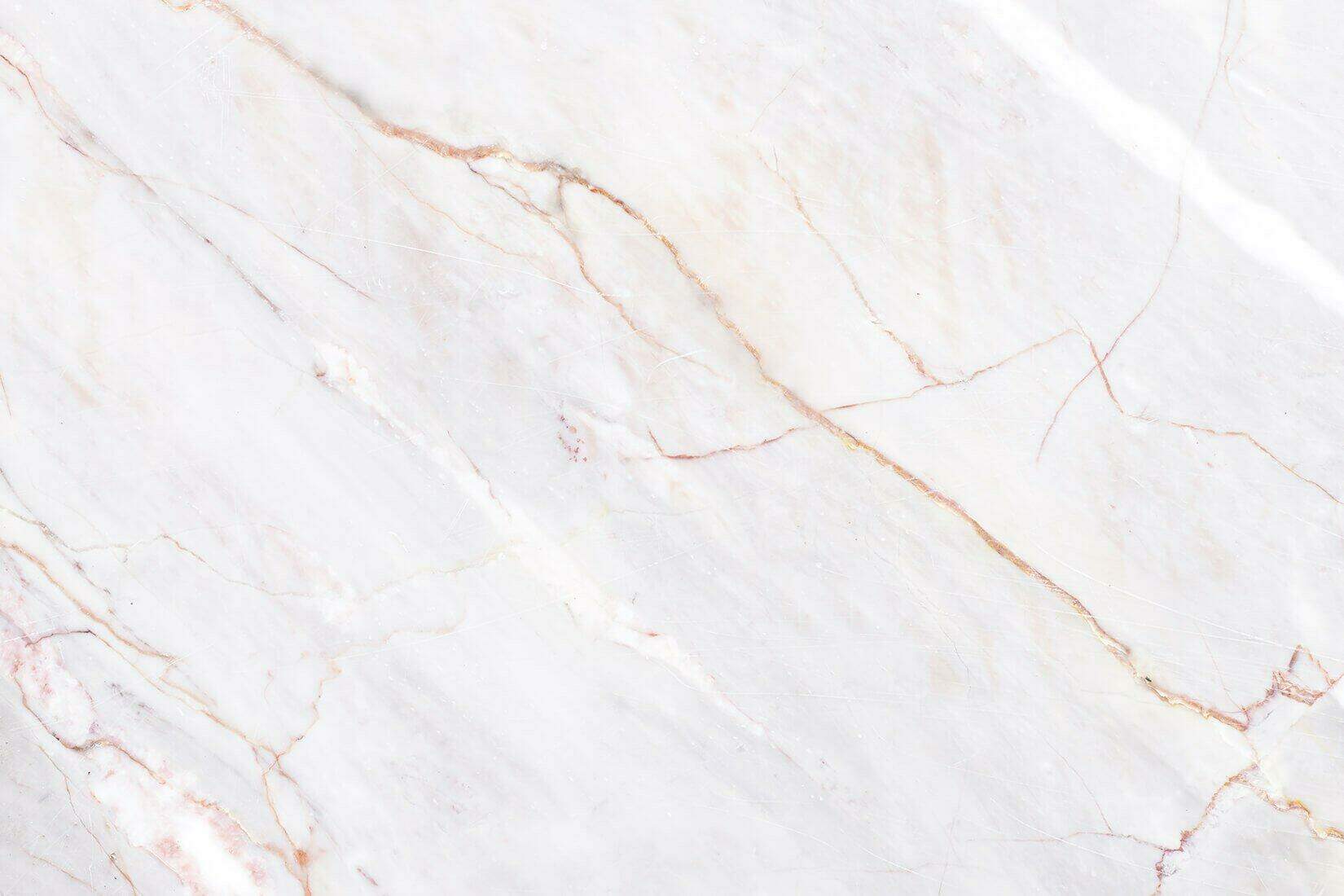 Large ceramic tiles and porcelain slabs come in a wide variety of colors and patterns. You can find a tile to match any décor. From large Mediterranean-style ceramics to cool modern porcelains, tiles come in thousands of options.
If you're looking to install a detailed pattern, you can do so without having to worry about matching the seams because these tiles are so large that connecting patterns is easy.
Uses and Decorating Ideas
You can use large slab tiles in several areas of your home. You can lay these tiles around a bathtub, in your shower, the kitchen counter, on fireplaces, giant feature walls, and in flooring. Below are a few ideas.
1. Shower Walls
One of the most popular places to use porcelain slabs is on shower walls. You can create a marble look for a lot less money and you won't need to stress about water damage.
2. Tub Surrounds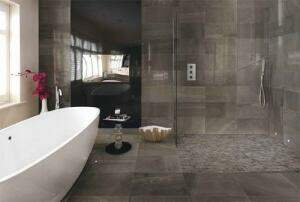 For a modern-looking tub surround, ceramic or porcelain slab tiles are a beautiful choice. With little to no grout, you can create a seamless wall in the pattern of your choice. You can custom fit your surface to surround your tub and encase the walls of your bathroom.
3. Flooring
Large slab tiles are a great choice for flooring. You can use them in an entryway, surrounding a fireplace, in the bathroom, your kitchen, or even as the main flooring in your home. In warm climates where many prefer tile flooring, these slabs will give your home a sleek and modern appearance.
In an office space or large commercial building, these slabs are inexpensive compared to other natural stones. Always make sure they are handled by a professional and then the installation process will be a breeze. With the use of RUBI Slab Trans system and the RUBI Slab Trolley professionals can move large ceramic tiles easily, and can bring these outdoors as pavers for walkways and patios.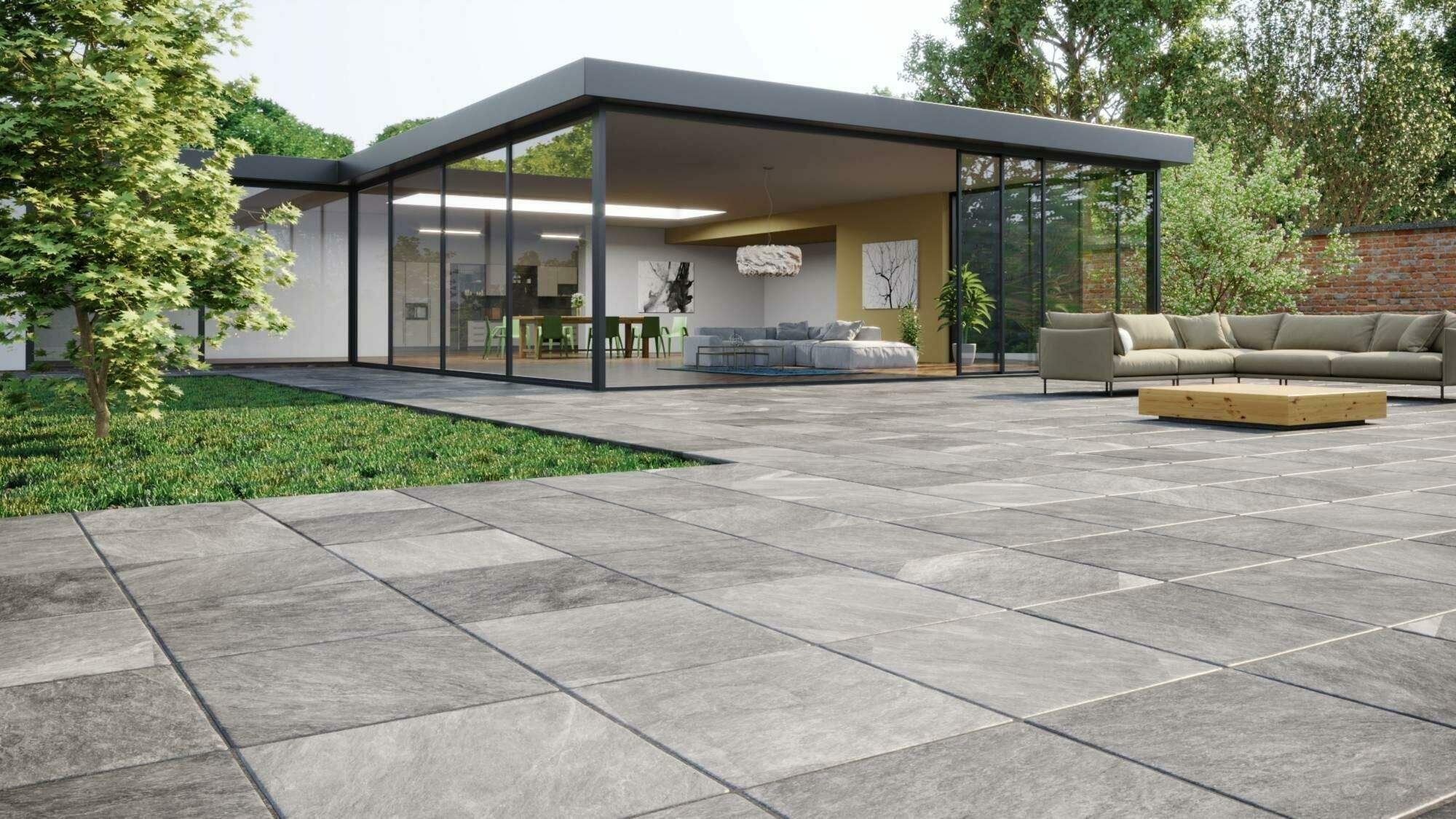 You can use large format tiles outdoors as well by laying them around your pool, a water feature, on your deck, or outside your home. It is also possible to customize these pretty tiles for any outdoor space you envision. You can use ceramic tiles to decorate an outdoor kitchen space or create a beautiful pattern on the walls of your pool.
4. Countertops
You can use large format tiles to create a clean looking countertop in your bathroom or kitchen. You can customize the size of your tiles or slabs to make one solid surface as well.
These slabs work beautifully on waterfall edge countertops in modern kitchens. HGTV gives some great photos for inspiration. With these solid surfaces, you don't have to worry about scratches, stains, water or heat damage.
Savings
Since it is easy to produce porcelain and ceramic in large format tile sheets, they are a cost-effective choice for several rooms in your home or commercial space. Not only are they less expensive compared to natural stones but installing them is also slightly less time consuming.
With the proper time spent on installation, you will get an amazing end result. You can lay large format tiles strategically without a lot of grout work, though this may involve some challenging cutting. You can also cut these tiles bespoke to get the exact effect you want.
Imagine how expensive an entire bathroom covered in marble would be. With large tile slabs, you can achieve a similar look without all the expense and labor.
Because large tile slabs tend to be less dense, you can easily customize their size to use an entire piece as a solid surface countertop. This material can also go directly on top of an existing solid surface. You won't have to pay for removal, demolition, or haul-away.
According to Realtor.com, installing a new tile will also give you a great return on your investment.
Large Format Tile for the Win!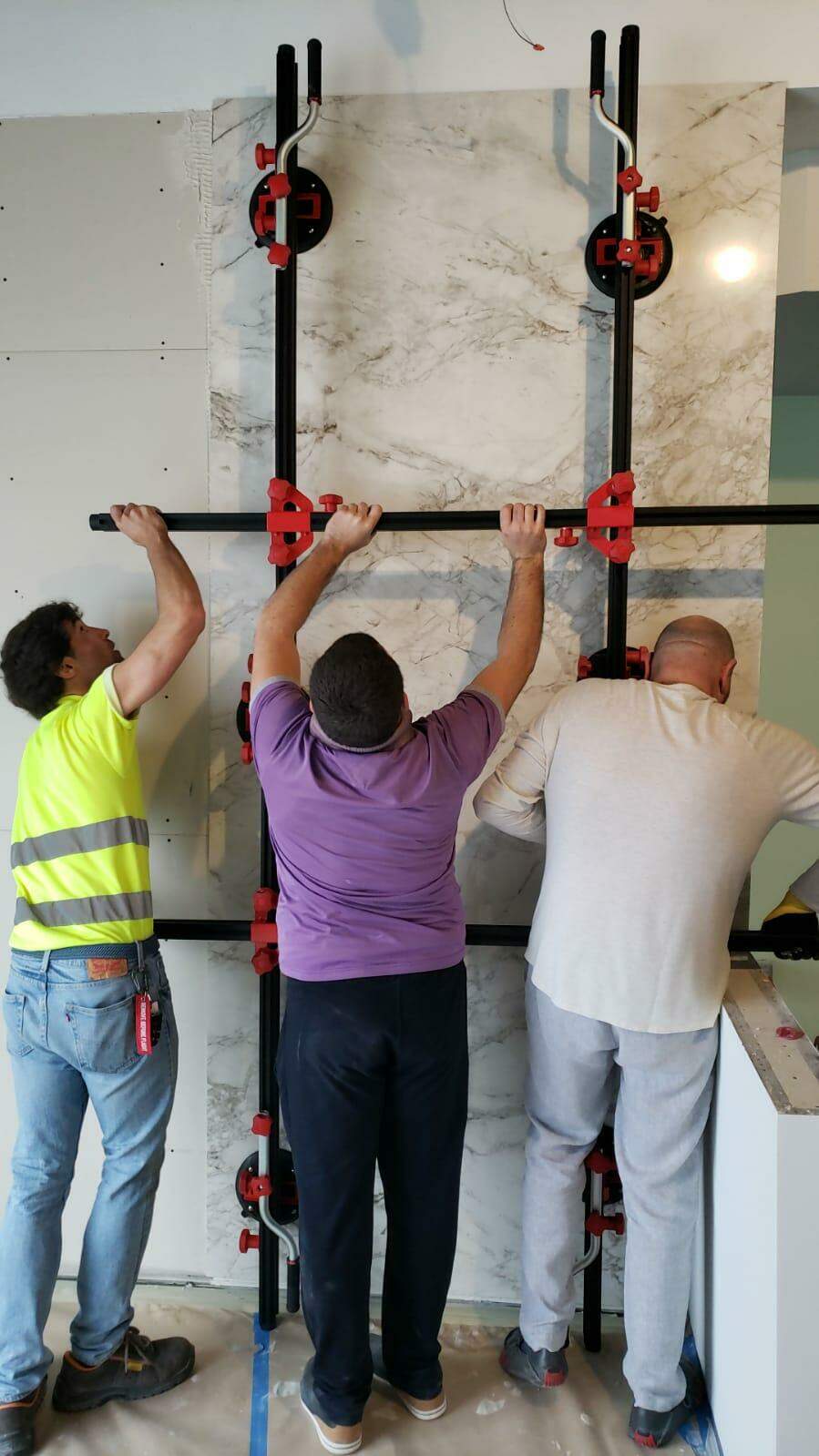 Large format tile in ceramic or porcelain comes in a variety of patterns, sizes, and densities. These amazing surfaces are extremely versatile. You can use them on as countertops, walls, flooring, indoors and outdoors.
These slabs or large format tile sheets can be customized to fit any large-scale project. Whether it is the lobby of a skyscraper or your new kitchen island, the possibilities are almost endless. Just make sure your team has the proper tools.
If you're going for a look that is timeless and classic while also sleek and modern, these large format tiles are just what you need. To get started with your next tile project, visit the product page for everything you need!