Decorating your shower with a tile installation is a great way to brighten up your space.  Installing bathroom tile isn't as difficult as you may think, so you can try it yourself at home. If you don't know how to install tile in a shower, you've come to the right article. We'll teach you how to install tile inside your shower, the right way. There are also a few mistakes you may want to read about so you can avoid them during your project.
Keep reading to find out how to install shower tile and about tile installation. In this article, we'll give you a step-by-step guide on how to install tiles inside your shower.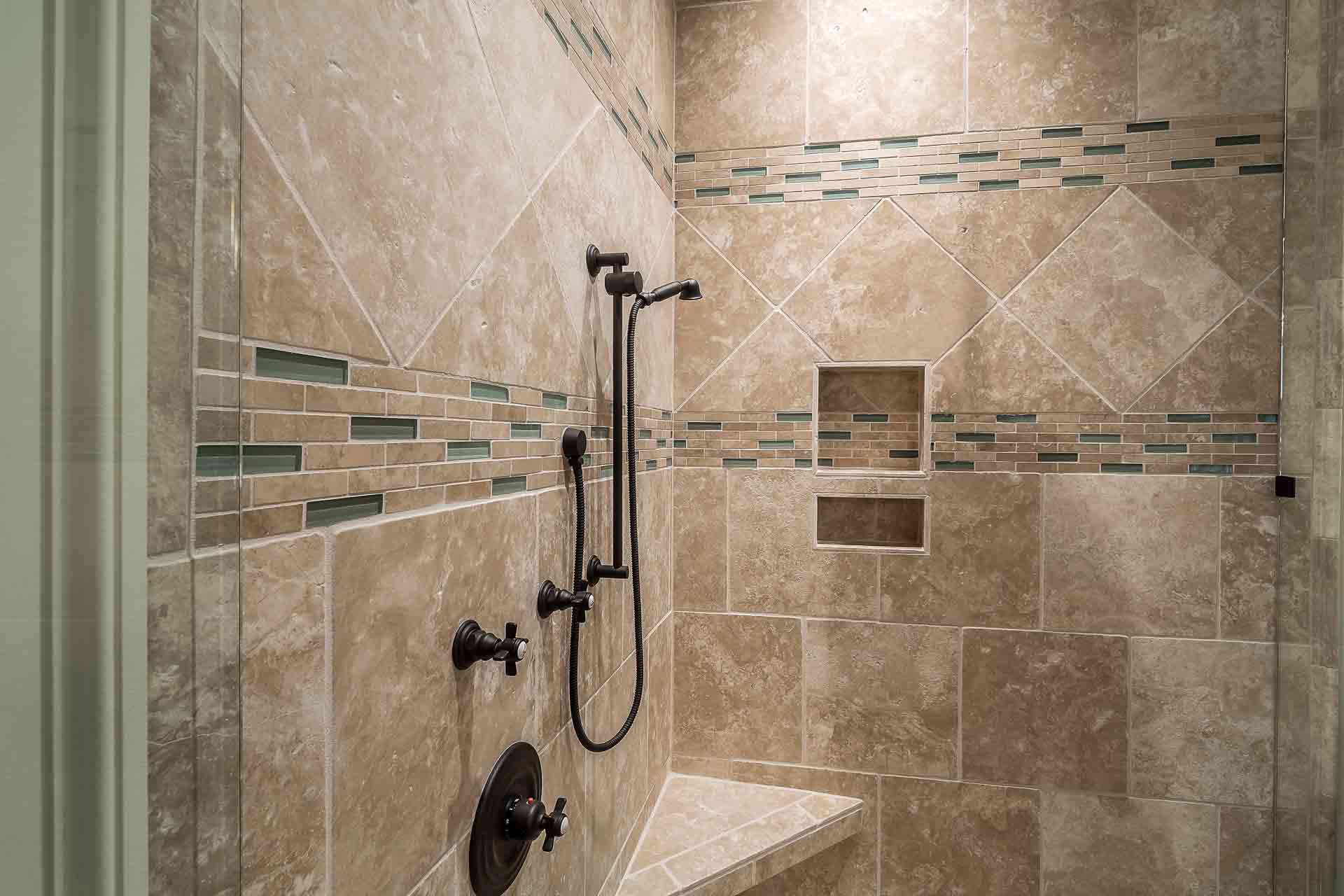 How to Prepare Your Space to Install Tile in a Shower
Everyone needs free space to start a project, laying down shower tile is no different. Before you start, make sure to rip up the old tile inside your shower.
You'll also need to know the position of your shower drain and the connecting pipes. Plan your tile layout before starting and know where you're going to put the shower doors.
Getting Started
Remove the top half of your shower's drain and plug it with a towel or rag. This will stop debris from clogging the pipes. Next, mix the mortar using our tile mortar mixer and pack it into your shower.
Level the first layer using a straight edge. Place your straight edge along the wall with the opposite end close to the drain. Smooth the surface using our steel tile trowel.
Next Step, Laying the Liner
There are a few things you should know before laying a pan liner inside your shower. Run your liner about 12 inches up your shower wall.
Nail it to the studs and don't pierce the liner anywhere except for at the drain. And don't forget to fold the liner at the corners of your shower.
Cut the liner to fit outside of the flange bolts. Cover the drain's top with masking or duct tape to protect your plumbing. Attach your cement board to your shower walls over the liner.
Cut and lay the metal lath over the top so it isn't touching the cement walls. Cover your lath with a second layer of mortar and keep the same slope.
Laying the Tile
Dry lay the tiles before starting anything to make sure you understand the layout you want. Before you start, cut any tiles that don't fit using a tile cutter.
Next, use a notched trowel so you can spread your thin-set. Lay your tiles and wipe them down with water.
How to Install Tile in a Shower
Shower tile installation isn't as difficult as you may think. It makes a great DIY project for you to complete over the summer and gives you something to do.
Using some of our professional tools like our trowels or tile cutters, you can get the perfect shower tile. Don't forget, these tools also work for general bathroom tile as well, so you're not missing out.
For more tips and tricks on how to install tile in a shower, check out our website today.